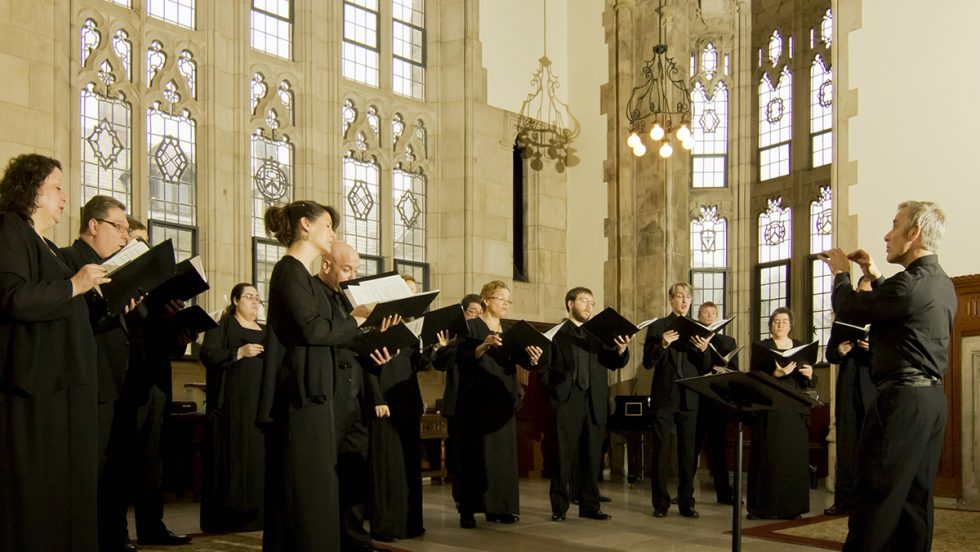 The Adelphi University Performing Arts Center (PAC) has announced a lineup for the upcoming fall season, including exciting musical, dance and theatrical performances from Broadway hits to Shakespeare's classics.
The season, officially kicking off in September, will bring an acclaimed concert pianist and a Tony-nominated performer to the stage as well as the talented students of Adelphi.
2023 Fall Season Schedule
See the Adelphi PAC's complete 2023 fall season schedule. Highlights for the fall include:
The Princeton Singers
Saturday, September 30, 4:00 p.m.
Under the direction of conductor-composer Steven Sametz, The Princeton Singers presents a program of diverse musical selections including Clément Janequin's "Le chant des oyseaux" ("Song of the Birds") and Steven Sametz's new "Birds of Paradise."
Adelphi's Best of Broadway
Sunday, October 22, 4:00 p.m.
Join Adelphi's Department of Music students as they showcase everyone's favorite show tunes from Broadway and off-Broadway musicals.
Philip Edward Fisher: The Romantic Piano
Friday, October 27, 7:30 p.m.
Acclaimed concert pianist Philip Edward Fisher returns to the Adelphi PAC with a program featuring the music of Chopin, Liszt, Rachmaninoff and more.
Mr. Burns, a Post-Electric Play
Wednesday, November 1, to Sunday, November 5
Anne Washburn's imaginative dark comedy—a play featuring songs by Washburn and Michael Friedman—propels us forward nearly a century, following a new civilization stumbling into its future. A paean to live theater, and the resilience of Bart Simpson through the ages, Mr. Burns is an animated exploration of how the pop culture of one era might evolve into the mythology of another.
Melissa Errico: Sondheim Sublime
Sunday, November 12, 3:00 p.m.
From "Send in the Clowns" to "No One Is Alone," Tony nominee Melissa Errico (My Fair Lady, High Society, White Christmas) sings all the Stephen Sondheim standards, delivering her unique vision of Broadway's greatest modern songwriter to the Adelphi PAC, joined by a jazz trio led by legendary music director Billy Stritch.
Fall Dance Adelphi
Wednesday, November 15, to Sunday, November 19
Adelphi's Department of Dance students present a variety of classical and contemporary arrangements, choreographed by our faculty and a special guest.
A Slightly Wicked Holiday Show
Sunday, December 17, 3:00 p.m.
Join the stars from Wicked, Kimberly Akimbo, Hello Dolly! and more, as they put a fresh spin on holiday classics along with Broadway hits.
Ticketing
Adelphi PAC members can purchase tickets now. Tickets go on sale to the public on Tuesday, August 29, when the box office opens for the season, with discounts available to seniors, students, Adelphi alumni and employees. Live-stream access will be available for certain performances. For more information, call the Lucia and Steven N. Fischer Box Office at 516.877.4000 or email boxoffice@adelphi.edu. The box office is open Tuesday through Friday from 1:00 p.m. to 6:00 p.m. beginning Tuesday, August 29, and is also open two hours before ticketed performances. Ticket sales, live streaming details and additional information are available online.
The Adelphi PAC is one of Long Island's premier cultural arts venues for entertainment of all kinds.