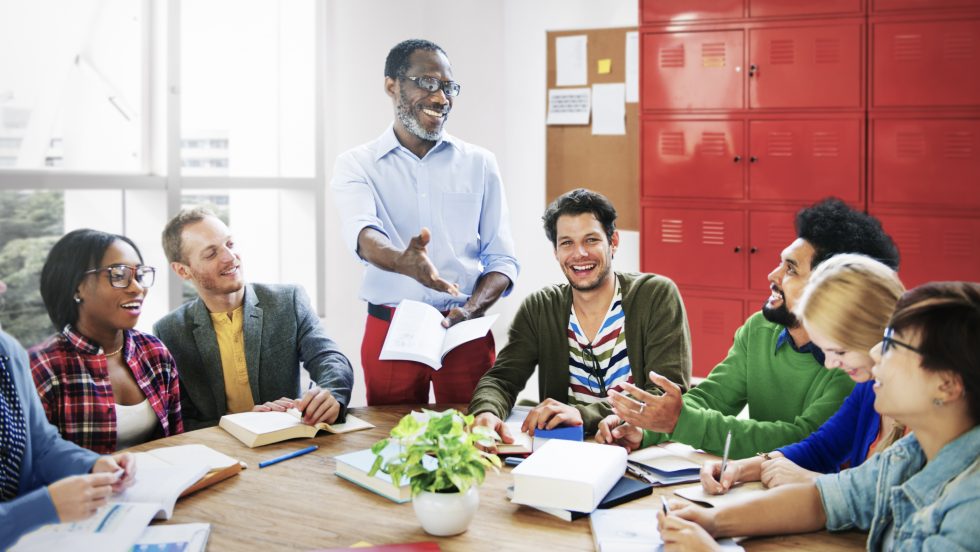 An increasing number of school districts and organizations on Long Island have signed up to participate in Adelphi University's Diversity Certificate program.
Launched on Adelphi's main campus in Garden City in 2016, the program has been an opportunity for Adelphi's faculty and staff to learn how to promote a respectful and inclusive work and learning environment. In recent years, it has expanded to include a focus on engaging other area educational institutions.
The University's external diversity program, coordinated through Adelphi's College of Professional and Continuing Studies, is offered in two venues—a teacher and administrator cohort format offered to school districts, and a public option program open to human resource professionals, businesses, public health and healthcare professionals, law enforcement personnel, and educators who pursue the program on their own.
Previous and current clients include Sewanhaka Central High School District, Roosevelt Union Free School District, Eastern Suffolk BOCES, Nassau BOCES, and the Floral Park-Bellerose Union Free School District.
This year, the Sacred Heart Academy in Hempstead and the Long Beach Public Schools have come forward to offer the Diversity Certificate program workshops to their employees, and Adelphi is in conversations with several other Long Island educational institutions.
"The Diversity Certificate program engages participants in conversations that enable a deeper understanding and appreciation for the importance, contributions and value of diversity, equity and inclusion to an organization's creativity and its productivity, vitality and well-being," said Marsha J. Tyson Darling, PhD, professor of history and director of African, Black and Caribbean Studies at Adelphi.
"Understanding the importance that diversity, equity, and inclusion play in people's lives is crucial now more than ever before as America's marketplace, classrooms, organizations and communities are becoming more diverse," she added. "Knowledge about and understanding of how to address diversity, equity and inclusion in one's professional as well as personal life is an invaluable asset. Adelphi University's Diversity Certificate Program offers a series of cultural literacy- and competency-based workshops, facilitated by Adelphi University faculty and expert facilitators, that address diversity, equity and inclusion holistically, including, race, ethnicity, national origin, socioeconomic status, sexual orientation, gender identity, disability and religion."
She explained that the interactive program equips participants with the learning tools and skills to:
Appreciate human differences in the workplace and learning space
Evaluate the nuances and textures of cultural identity, behaviors, values and dispositions of themselves and others
Address issues of bias and intolerance in constructive and transformational ways
Develop strategies and practices to participants can use to promote, value and enhance diversity and inclusion in their personal and professional lives
Applications are currently open for the public option of the Diversity Certificate program. Learn more about Adelphi's Diversity Certificate.