Dr. Dinan will take her position as dean of Adelphi's Honors College on July 1.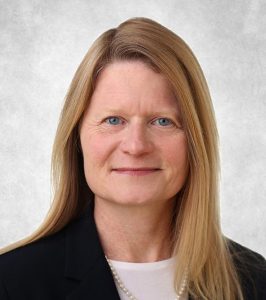 At Pace, Dr. Dinan brought the honors colleges from the Manhattan and Pleasantville campuses into greater alignment and brought into the fold a more autonomous business honors program. She also increased international opportunities for the 900 collective Pace University honors students and created an honors residential community on the Westchester campus.
"The Adelphi search committee was impressed with Dr. Dinan's broad, inclusive view of honors education and the positive changes she effected in her previous roles," said Adelphi Provost and Executive Vice President Steve Everett. "I look forward to seeing her impact on the highly respected Adelphi University Honors College as it moves into its next chapter."
Prior to her tenure at Pace, Dr. Dinan was a professor of history as well as the founding director of the University Honors College at William Paterson University in Wayne, New Jersey, for 10 years. There, she created a united honors college out of several honors tracks. To do so, she worked with 11 program directors to develop a program that stood out for its innovation and sense of community. The total number of honors students doubled to 400 as a result.
Dr. Dinan began her academic career at the C.W. Post campus of Long Island University (now LIU Post) in 1996, where she took on increasing responsibility, serving as professor of history, followed by assistant dean of the College of Liberal Arts and Sciences, and then chair of the history department.
Dr. Dinan earned her PhD in European history from the University of Wisconsin-Madison, an MA in European history from the University of Illinois, a BA in history from the University of Washington in Seattle, and a BS in design and environmental analysis from Cornell University. She also attended the Harvard Graduate School of Education Institute for Management and Leadership in Education in 2017.
Dr. Dinan succeeds the founding dean of Adelphi's Honors College, Richard Garner, PhD, who retired this year.
"I am honored to be asked to carry on the legacy of Dean Richard Garner," said Dr. Dinan. "He has created a dynamic honors community that includes a dedicated staff, thoughtful and creative faculty who teach exciting courses, and a broad array of high-achieving and very engaged students. I am delighted that I have been asked to serve Adelphi University and its Honors College."
Dr. Dinan will take her position as dean of Adelphi's Honors College on July 1.
---
For further information, please contact:
Todd Wilson
Strategic Communications Director 
p – 516.237.8634
e – twilson@adelphi.edu