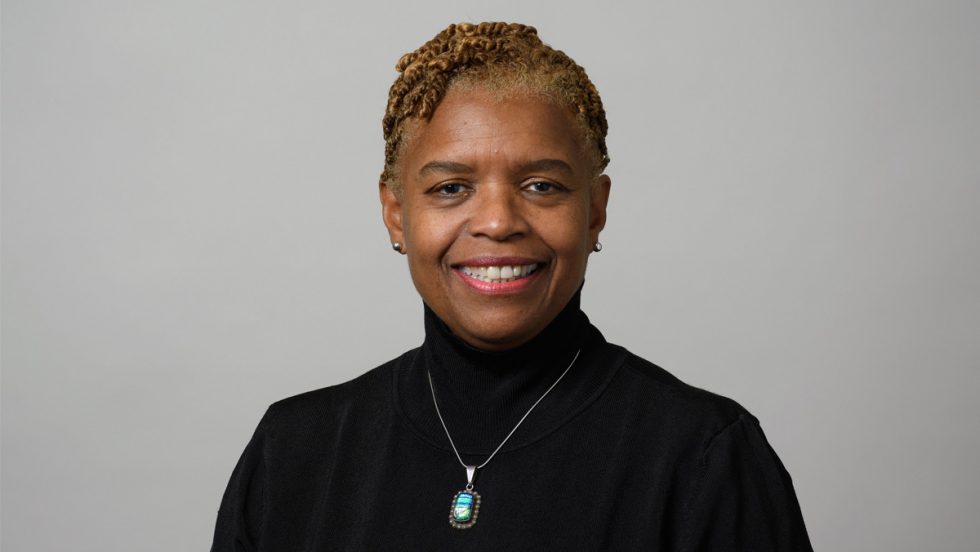 Following an extensive national search, Joanne Corbin, PhD, has been selected as the next dean of the Adelphi University School of Social Work. She will begin in her new role on July 17.
Dr. Corbin comes to Adelphi from the University of Connecticut, where since 2020 she has served as professor and associate dean for academic affairs in the School of Social Work. In this role, she served as a member of the Dean's Executive Cabinet and oversaw operations and strategic initiatives for the BSW and MSW programs, field education, and the Office of Student and Academic Services.
"Dr. Corbin is an experienced and highly qualified leader whose ideals are not only aligned with our School of Social Work's mission and values, but also promise to bring further innovation and esteem to its programs," said Christopher Storm, PhD, Adelphi provost and executive vice president.
As dean, Dr. Corbin will be responsible for the School of Social Work's administration and leadership and will work collaboratively with Adelphi's academic and executive leadership teams to advance initiatives inspired by the University's Momentum 2 strategic plan—including expanding academic offerings, enhancing faculty development and scholarship opportunities, and building transformative experiences that support student success.
Key efforts she will lead include the School's accreditation process by the Council on Social Work Education (CSWE), employing strategies to increase licensure pass rates and address disparities in pass rate outcomes, developing smooth transitional pathways through Adelphi's social work programs, building regional and international partnerships, and proactively growing enrollment.
"I am honored to be the next dean of the Adelphi University School of Social Work," said Dr. Corbin. "I look forward to working with faculty, staff and students to continue the school's history of scholarship and preparation of the next generation of social work practitioners and researchers."
Prior to the University of Connecticut, Dr. Corbin held several roles in the School for Social Work at Smith College, directing its PhD program and serving as a professor, associate professor and chair of the Research Sequence. She began her career at the Yale Child Study Center, where she held clinical and academic positions.
Dr. Corbin earned her doctorate and Master of Philosophy degrees from the School of Epidemiology and Public Health at Yale University, where her studies focused on the influences of parent involvement in public schools and health policy. She also earned a Master of Social Service degree from the Graduate School of Social Work and Social Research of Bryn Mawr College, where she specialized in clinical social work, and a Bachelor of Arts in Psychology from Wellesley College.