Adelphi was selected as one of the 50 safest colleges in America, moving up from No. 48 to No. 13—a remarkable jump in public safety rankings.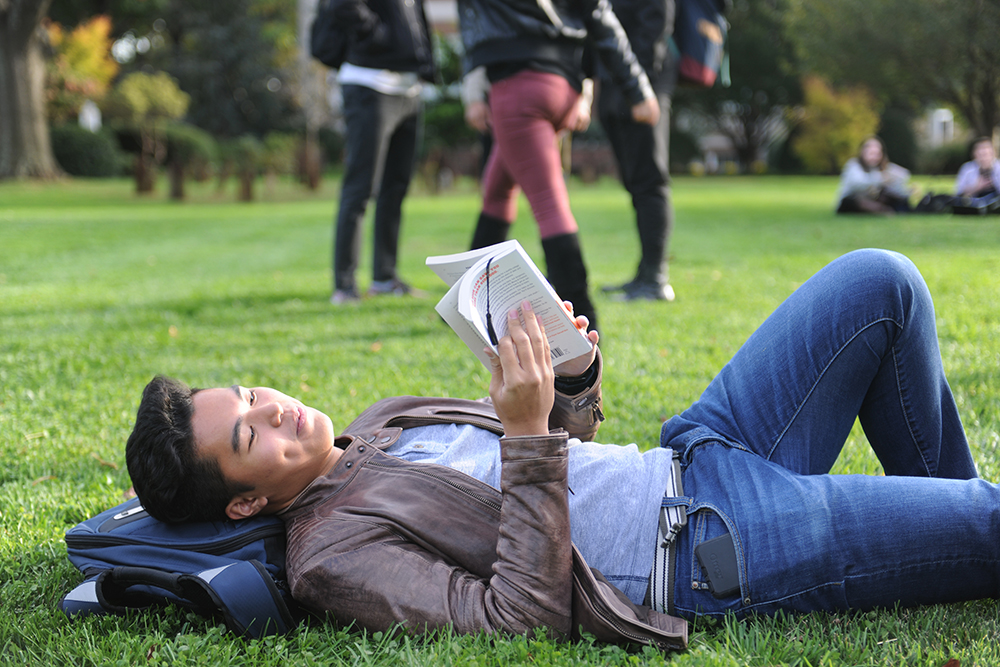 A safe campus is crucial to a university's success—students can only learn, grow and enjoy new experiences if they feel comfortable in their community.
That's why Adelphi University is committed to prioritizing campus safety and is proud of its highly rated safety record. Seeing students study on Levermore Lawn, having coffee with friends by the rose garden or walking the campus at night is proof that Adelphi's commitment to public safety is working.
In 2016, Adelphi was selected by BackgroundCheck.org as one of the 50 safest colleges in America, moving up from No. 48 to No. 13 in a single year—a remarkable jump in public safety rankings.
How does this affect students' sense of well-being? In a recent Adelphi Student Quality of Life survey, 92 percent of students felt well-informed about how to respond to campus emergencies, and 94 percent reported feeling safe on the Garden City campus.
"All of us at Adelphi have long been committed to maintaining a comprehensive safety and crime prevention program for all members of our community," said Eugene Palma, Adelphi's chief administrative officer and associate vice president.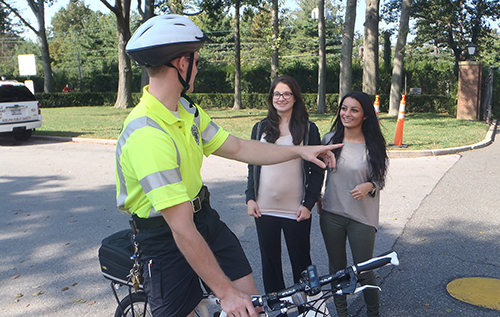 Adelphi offers a range of safety resources, including an emergency notification system, emergency phones located throughout the campus, easily accessible safety tips and guides, and a staff Threat Assessment Team which meets twice a month to address any pressing safety issues on campus.
Palma also hires higher education consultants to review the Adelphi annual security report and ensure that the University is in full compliance with U.S. Department of Education guidelines. According to the Clery Act of 1990, colleges and universities that receive federal funding must provide annual reports that include information about campus crime and efforts to improve campus safety.
"While most institutions do not hire outside consultants until after a Department of Education audit, I believe it represents industry best practices to have an external review of our annual security report every several years," Palma said.
Despite all of Adelphi's hard work in creating a safe campus, Palma understands that crimes and emergency situations may occur.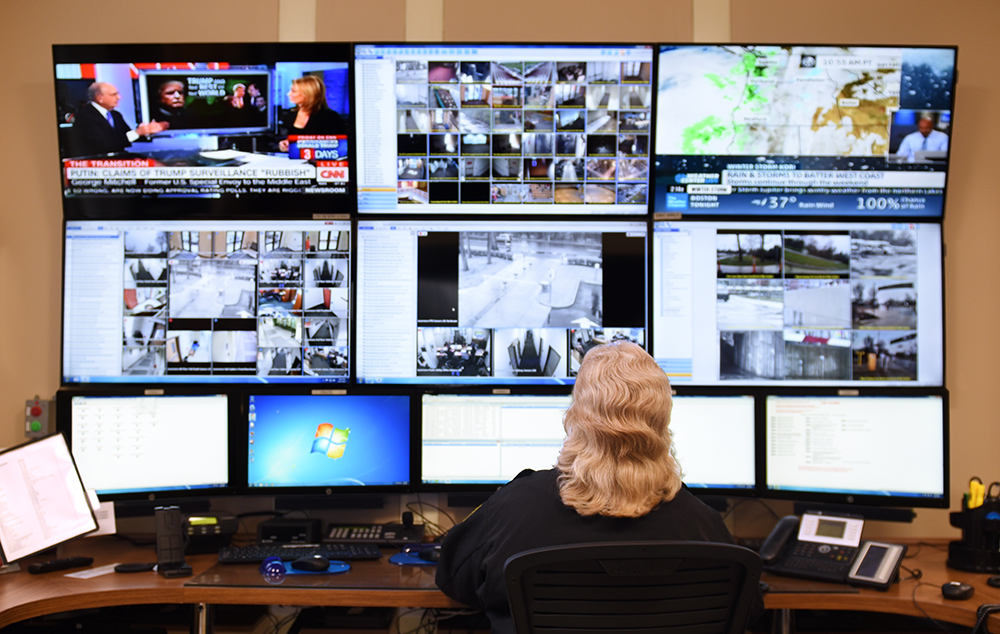 "The President and executive leadership have provided the Department of Public Safety with the necessary resources, support and commitment so that we can have a successful crime prevention program and respond effectively and responsibly when a crime or emergency situation does occur," he says.
Still, this is only possible with the help and cooperation of the entire Adelphi campus and community.
As Palma said, "With the assistance of our students, faculty and staff, and through collaboration and partnerships with local law enforcement and first responders, the programs and procedures that the University has put in place have contributed to what we believe is an excellent record of safety."
---
For further information, please contact:
Todd Wilson
Strategic Communications Director 
p – 516.237.8634
e – twilson@adelphi.edu