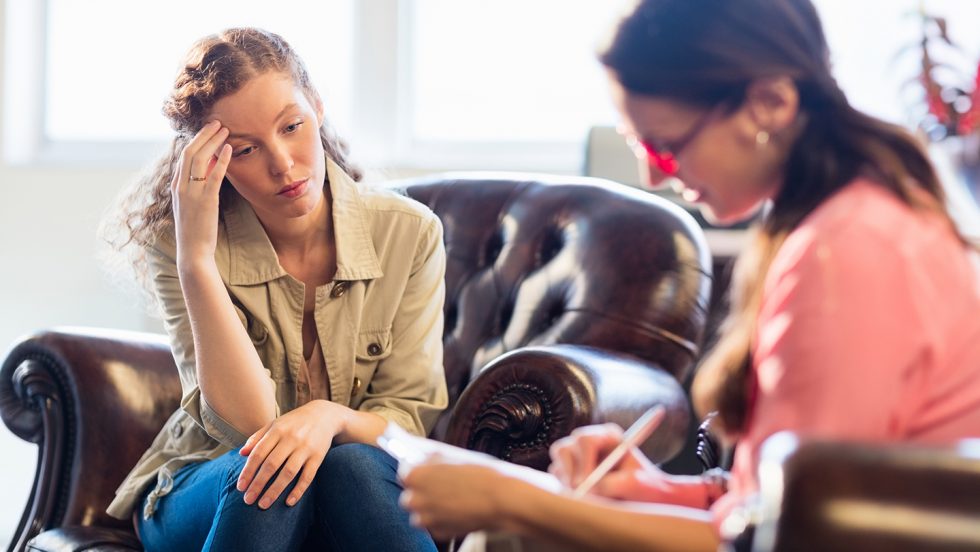 Adelphi University's Gordon F. Derner School of Psychology will offer a certificate program in trauma treatment for licensed and certified mental health professionals. The new program will provide students with the knowledge and skills needed to serve traumatized individuals and communities.
The program offers in-depth clinical and experiential training designed to broaden professionals' understanding of individual and collective trauma through a diverse range of topics ranging from abuse, neglect and exploitation to racial trauma and military-related trauma. With clinical training a cornerstone of the Trauma Treatment Certificate program, students in the program will learn to assess and treat trauma survivors in both individual and group settings.
"Traumatic experiences and individuals' relations to them are complex, cumulative, chronic and multilayered," said Amira Simha-Alpern, PhD, director of postgraduate programs at Adelphi's Gordon F. Derner School of Psychology and a board-certified psychoanalyst. "The need for well-informed and well-trained trauma therapists is more urgent now under the looming threats of the COVID-19 pandemic. This program helps clinicians develop a deep understanding of trauma and its devastating impacts and enhances their competencies in helping survivors heal, develop resilience and even grow."
Created by faculty who have published groundbreaking trauma-related research and led task forces in trauma-inflicted zones, the certificate program combines intensive theoretical and clinical psychotherapy training while addressing both individual and collective trauma.
Because working with trauma survivors can be challenging for any clinician, this new certificate program emphasizes reflective support for all students. In addition to a weekly process group where students reflect on and work through personal reactions, participants also will be encouraged to take part in personal psychotherapy for the duration of the program.
As part of Adelphi's commitment to civic engagement, the University focuses on delivering services to underserved populations suffering from trauma, including veterans, immigrants, children in foster care and the formerly incarcerated.
The Trauma Treatment Certificate program is open to all licensed/certified mental health professionals with at least two years of clinical experience post-license/certification.