Adelphi hosts its first conference aimed to motivate and encourage women in the STEM fields.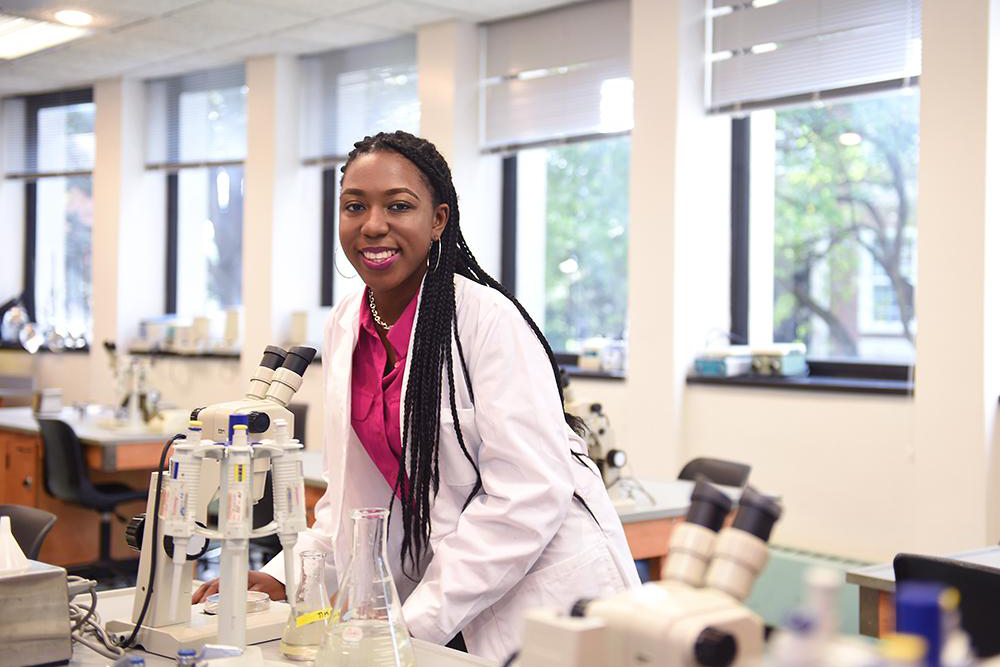 Throughout the last few decades, the science, technology, engineering and mathematics (STEM) fields have been some of the most competitive, and yet they still lack adequate female representation. On Tuesday, December 10, Adelphi University will host its first Women in Science and Computing Conference to encourage young girls to seek successful careers in the STEM fields, thereby motivating others and sparking change.
The conference is geared toward Adelphi's female students studying in the STEM fields as well as area high school juniors and seniors. Attendees are encouraged to register for either the Conference Track (featuring presentations and panel discussions) or the Hackathon Track (teams work together in friendly competition). Registration is free of charge.
The idea to organize the inaugural conference came from Adelphi's newly formed Association for Computing Machinery's Council on Women in Computing (ACM-W) Student Chapter, which seeks to support, celebrate and advocate internationally for the full engagement of women in all aspects of the computing field.
"We hope that this conference proves to young, ambitious girls that although the odds might not be in their favor, they can do whatever they set their minds to," the Adelphi ACM-W Student Chapter shared in a statement. "For our own students, we hope that this encourages them to continue their studies and to change the statistics by encouraging more women to pursue STEM fields."
A career panel featuring notable female STEM professionals and scholars will be moderated by Carol Ann Boyle, MBA '17, chief information officer at Adelphi.
---
Panelists will include:
Rachel Wilson, CEO and president of Rachel Wilson Cybersecurity LLC and managing director and head of cybersecurity, wealth management technology, at Morgan Stanley
Justyna Widera-Kalinowska, PhD, associate professor of chemistry, Adelphi University, and councilor and chair, American Chemical Society, New York Section
Lena Loewenstine, computer science engineer, U.S. government
Shushanna Cherian-Brutus, senior program manager and staff manager, GE Aviation
---
For further information, please contact:
Todd Wilson
Strategic Communications Director 
p – 516.237.8634
e – twilson@adelphi.edu