As colleges and universities around the country face declining enrollments, Adelphi's student population continues to rise.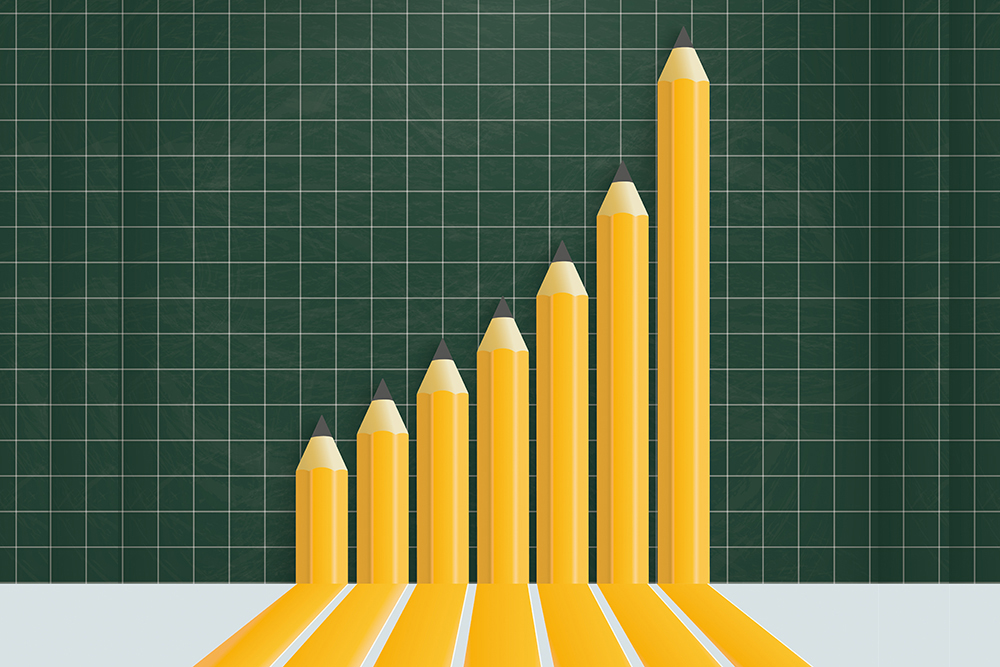 This fall, Adelphi University saw its enrollment grow to levels not seen in close to a decade. And it wasn't an anomaly.
As colleges and universities around the country face declining enrollments, Adelphi's student population continues to rise. Now with 7,969 students (more than 5,200 undergraduates and 2,700 graduate students), the campus population increased 9 percent from two years ago. And it's expected to reach 8,300 by 2020.
Nationally, many schools have seen the opposite. According to the National Student Clearinghouse Research Center, postsecondary enrollments decreased 1.5 percent in 2017 from the previous year. According to Adelphi officials, a variety of factors contributed to this growth in the student body, ranging from increased efforts to recruit students to a greater focus on improving the student experience.
"We have to stand out in the pile of mailings. We have to have a way to cut through the noise," said Kristen Capezza, associate vice president for enrollment management, who holds an M.B.A. from Adelphi. "That's the secret sauce of what we're doing."
It begins with outreach to prospective students. At Adelphi, admissions staff use a variety of tools to reach high school students—direct mail, emails and social media, phone calls to candidates, and events that might draw potential students to campus. Once students are admitted, they are invited back to campus for more personalized tours. They can sit in on classes, eat in the dining hall, visit a residence hall or meet professors.
"There's a lot of pressure on students to choose the perfect school—and colleges have to find a way to connect on a deeper level to be seen as that school," Capezza said. "It's not one size fits all. It's seeing what they're interested in and connecting them to that."
Parents are included, too. Adelphi sends parents information on safety and financial aid, and connects them to the Adelphi University Parents Association. The University also reaches out to high school counselors around the nation so more are aware of the unique opportunities offered at Adelphi.
In the past year, new academic programs were created to meet a growing job market: a bachelor's degree in neuroscience, minors in art therapy and video game design, and new master's degree programs in computer science and psychiatric-mental health nurse practitioner.
Students also benefit from increased financial aid. In 2011, 77 percent of undergraduates received institutional scholarships and grants from Adelphi. Today, it's 86 percent.
Adelphi programs encourage professors to explore new teaching methods, promote writing, learn about new educational styles and discuss better ways to reach students.
Other programs on campus challenge students academically, such as Levermore Global Scholars, the Honors College and the McDonell Fellowship for summer science research. The college also offers support for students, such as Bridges to Adelphi for those with autism or a related disorder, the Learning Resource Program and the General Studies Learning Community.
Capezza said these programs dovetail with the University's strategic plan, unveiled in 2016, which continues to inform campus decisions.
"For so long we were told we were the best-kept secret in New York," she said. "Now we're trying to remove the secret part."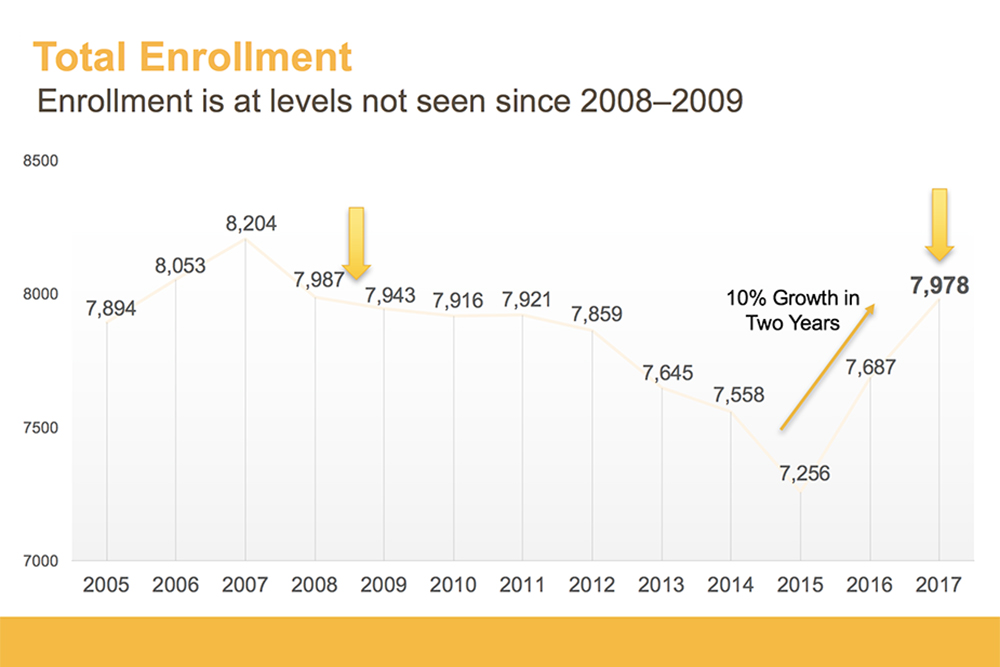 ---
For further information, please contact:
Todd Wilson
Strategic Communications Director 
p – 516.237.8634
e – twilson@adelphi.edu