Honorable Jeh C. Johnson and Dr. Joseph Westphal.
Former Adelphi University Trustee, the Honorable Jeh C. Johnson, who was nominated by President Barack Obama for the position of Secretary of the Department of Homeland Security, appeared before the United States Senate Homeland Security and Governmental Affairs Committee today for his nomination hearing. Mr. Johnson, who served as general counsel at the United States Department of Defense from 2009 to 2012, was a member of the Adelphi University Board of Trustees from 2001 to 2005.
Additionally, Dr. Joseph W. Westphal, the Under Secretary of the Army since 2009, has been nominated by the President to serve as the ambassador to the Kingdom of Saudi Arabia.  Dr. Westphal, who earned his bachelor's degree in political science from Adelphi University in 1970, also served as a member of the University Board of Trustees along with Mr. Johnson and  remained on the Board through 2009. 
In 2010, Dr. Westphal was good enough to sit down with Adelphi University Magazine editors and share his thoughts on leadership for our readers. Read the interview with Dr. Westphal, written by alumna Linda Romano, M.A. '03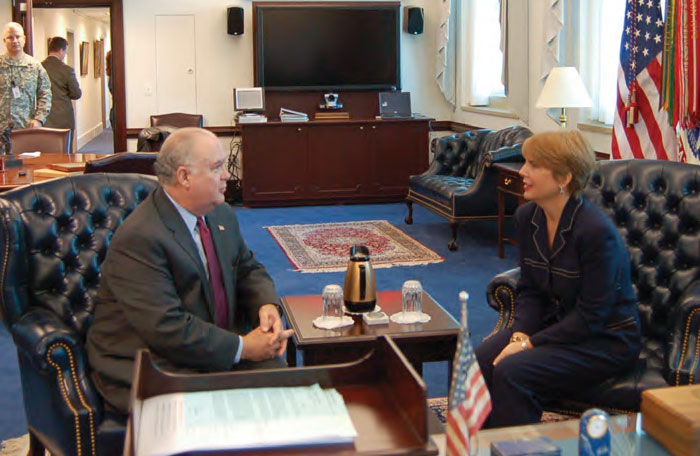 The University community congratulates our friends, recognizes them for their extensive records of public service, and wishes them well in their new roles.  
---
For further information, please contact:
Todd Wilson
Strategic Communications Director 
p – 516.237.8634
e – twilson@adelphi.edu