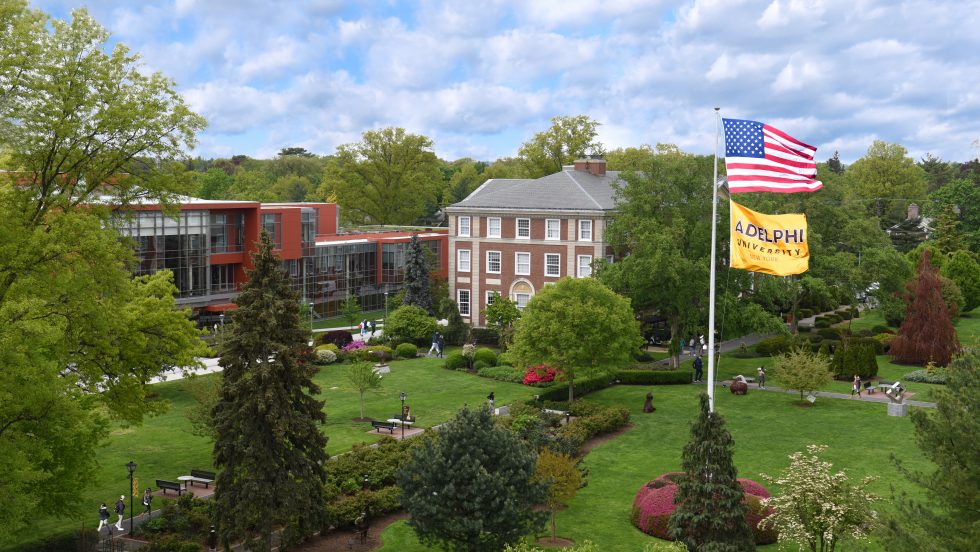 Adelphi's College of Education and Health Sciences has been recognized for high program quality with accreditation by CAEP.
The Council for the Accreditation of Educator Preparation (CAEP) has granted Adelphi University's College of Education and Health Sciences (CEHS) with accreditation for teacher and teacher leader programs at the initial and advanced levels. This accreditation status is effective from spring 2020 to spring 2027.
"The CAEP accreditation in our college means that all the teacher education programs in the CEHS are nationally recognized for high program quality," said Xiao-lei Wang, PhD, dean of Education and Health Sciences. "It also means that the teachers we educate are well prepared to respond to the complexity in today's K–12 classrooms."
Accreditation is granted when the council determines that an educator preparation provider (EPP) meets all CAEP standards.
The full accreditation council makes final decisions relevant to the CAEP standards based on evidence submitted by the EPP, findings from the site team, and sufficiency of evidence for each standard, and then acts upon the recommendations from the initial and joint panel reviews. The council pays particular attention to consistency across all of the accreditation decisions.
The next site visit will take place in fall 2026.
---
For further information, please contact:
Todd Wilson
Strategic Communications Director 
p – 516.237.8634
e – twilson@adelphi.edu