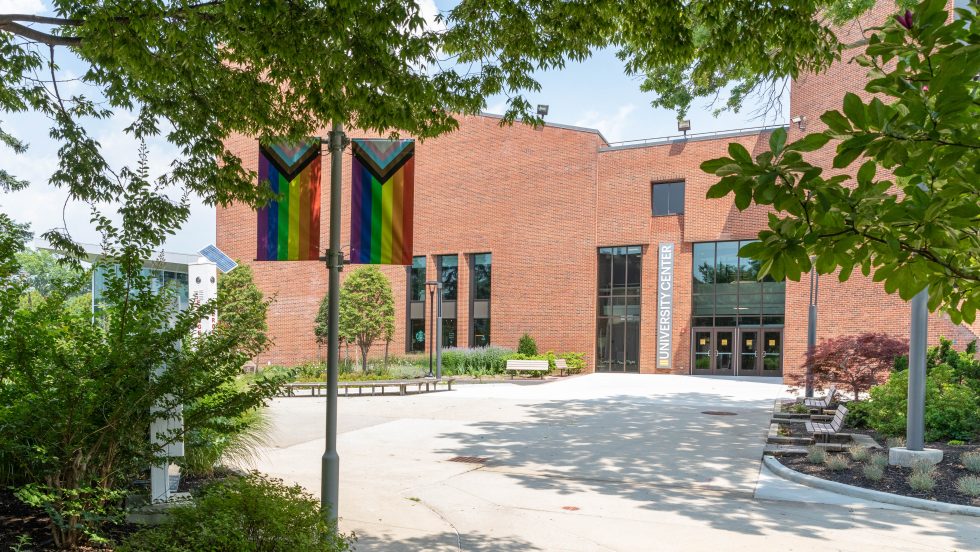 National Coming Out Day is October 11 and, this year, Adelphi University celebrated it with a series of events over several days.
"This has become one of Adelphi's most treasured programs for its LGBTQIA+ community," said Scott Zotto '04, MSW '09, coordinator of substance use counseling and prevention programming and co-chair of the Adelphi Pride Committee. "Programs such as these are designed to create spaces for compassion, understanding and empathy."
The Gender and Sexuality Alliance student group, known as GSA, hosted a tabling event centered on the coming out experience and raising awareness of the importance of the day, on October 6. The Manhattan Center School of Social Work hosted its annual National Coming Out Day Forum on October 7. Panelists included KC Councilor, PhD, assistant professor at Southern Connecticut State University, and Beth Counselman Carpenter, PhD '14, associate professor at Adelphi University.
The following week, on October 12, the Garden City campus hosted an in-person and online panel of 10 faculty, staff and students who shared their personal stories.
In September, the Adelphi Pride Committee and GSA premiered their Transgender Film Series with the presentation of Watch Me Exist. This series, held monthly in Adelphi University Performing Arts Center, Room 216, and virtually, features a short film that is centered around transgender individuals and their experiences. The screenings are followed by a discussion. All are welcome. For more information, visit MyAULife or email pride@adelphi.edu.
On October 8, the Office of Diversity, Equity and Inclusion held its first DEI Friday of the fall semester. Scott Zotto led an interactive discussion titled "To Live Openly," about living a life out and proud. He shared his personal experience as an out-of-the-closet professional psychotherapist, educator and prevention specialist, vividly recollecting how he navigated his way through his early years and his career in theater, leading him to where he is now. Zotto's journey empowered attendees to continue to be their true and authentic selves a few days before National Coming Out Day and in recognition of LGBT History Month. Zotto has more than 15 years of experience working with the LGBTIA+ community in private practice and beyond. In addition to his role with the Student Counseling Center at Adelphi, Zotto also serves as co-chair of the Adelphi Pride Committee, co-adviser for the Gender and Sexuality Alliance and co-adviser of the LGBTQIA+ Student Empowerment Group.
For ways to get involved with the Pride Committee, contact pride@adelphi.edu.