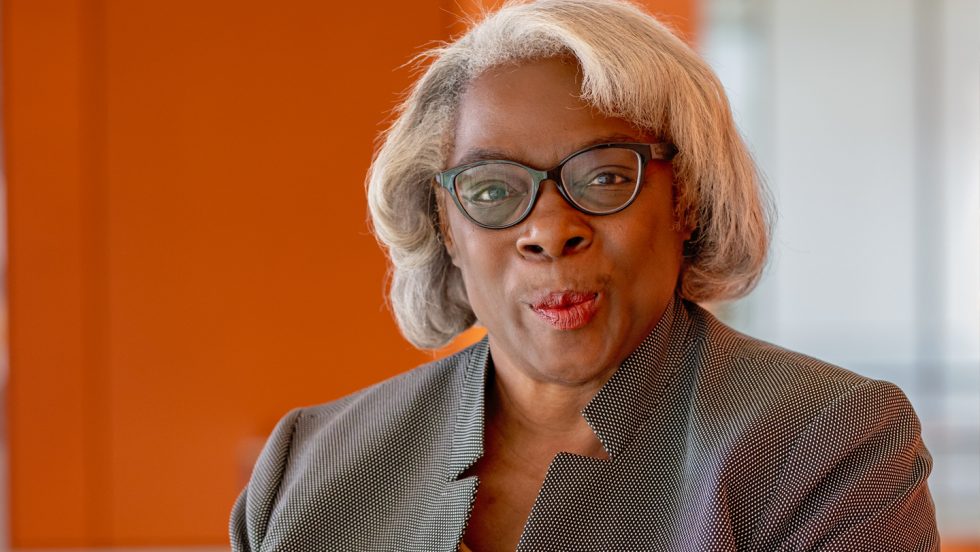 The American Council on Education (ACE) has announced that Diann Cameron Kelly, PhD, associate provost for student success at Adelphi University, has been named an ACE Fellow for academic year 2022–2023.
Following nomination by the senior administration of their institutions and a rigorous application process, 46 fellows were selected this year. (See the full list.)
Established in 1965, the ACE Fellows Program is designed to strengthen institutions and leadership in U.S. higher education by identifying and preparing faculty and staff for senior positions in college and university administration through its distinctive and intensive mentorship model. About 2,500 higher education leaders have participated in the ACE Fellows Program over the past five decades, with more than 80 percent having gone on to serve as senior leaders of colleges and universities.
"We congratulate Dr. Kelly for being selected for this prestigious program that is designed to strengthen institutions and leadership in higher education," said Adelphi Provost Chris Storm, PhD. "We wish her a productive year as an ACE Fellow and look forward to the knowledge she will bring to Adelphi based on this experience."
The program combines retreats, interactive learning opportunities, visits to campuses and other higher education-related organizations, and placement at another higher education institution to condense years of on-the-job experience and skills development into a single year.
"The ACE Fellows Program embodies ACE's goal of enriching the capacity of agile leaders to problem-solve and innovate, and it fuels the expansion of a talented and diverse higher education leadership pipeline," said ACE President Ted Mitchell, PhD. "Fellows continue to excel in prominent leadership roles, and the potential of this new cohort to bring strong leadership to institutions across America greatly excites me."
Dr. Cameron Kelly, a former interim dean for Adelphi's School of Social Work, joined the University faculty in 2002. She has written many articles on civic engagement and service learning and is the editor and author of Treating Young Veterans (Springer 2011), a book on ways to service the veterans community. She is a former Viret Faculty Leadership Fellow and a Fahs-Beck Fellow, in which she explored the social components of the Civil Rights era and the influence of these components on civic engagement. Dr. Cameron Kelly is also a member of several community organizations where she contributes her service. She lives in Cortlandt Manor, New York, with her husband, Damyn Kelly '83, JD, PhD '19, and their two daughters, Cheyenne, a social worker, and Chelsea, an equestrian.
"I am honored to be selected as an ACE Fellow and represent Adelphi University as an emerging leader in higher education," Dr. Cameron Kelly said. "I hope to learn critical principles that will help me address the equity gap among our underrepresented students. This is a great honor for Adelphi University and I hope to live up to the challenge set before me."