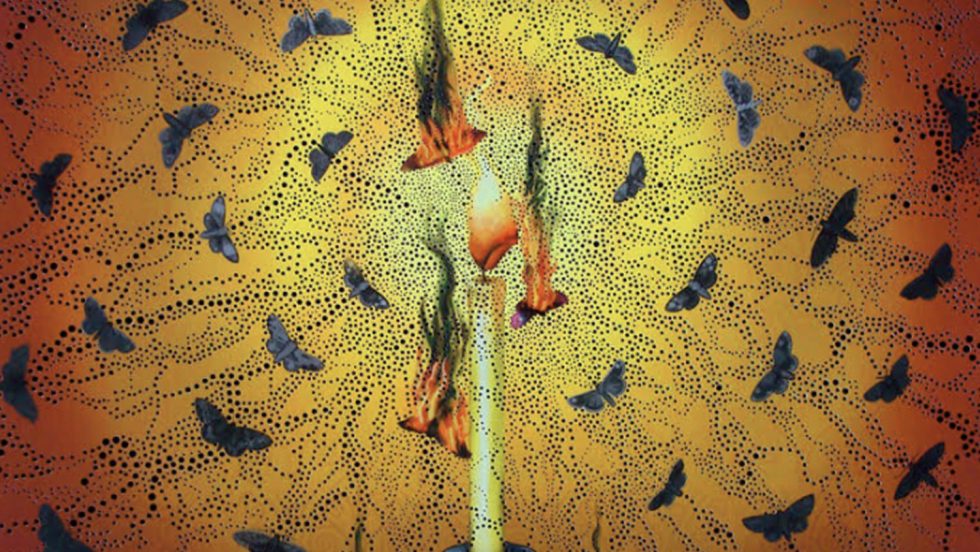 A flame is a symbol of life and of death, love and desire, and destruction. Eternal Flame is the title of a virtual exhibition with a strong Adelphi connection. The exhibit is curated by Cara Lynch '12, MA '15, and includes works by Lauren Skelly Bailey '12; Carson Fox, professor of art and art history; and Kellyann Monaghan, associate professor and chair of the Department of Art and Art History.
The show is hosted by Project Gallery V, a New York City-based online gallery devoted to providing a virtual space for emerging artists to exhibit alongside professional artists. According to Project V, the exhibit "draws inspiration from the famous Yule log of the long-celebrated winter holiday season. The works in the show flicker for a love lost, memorialize a moment of ritual, burn with desire, warn us of impending disaster, remind us of our own mortality, and offer new possibilities as we rise from the ashes of 2020."
Lynch and Monaghan were also interviewed about their work.
This exhibit continues through February 28, 2021.