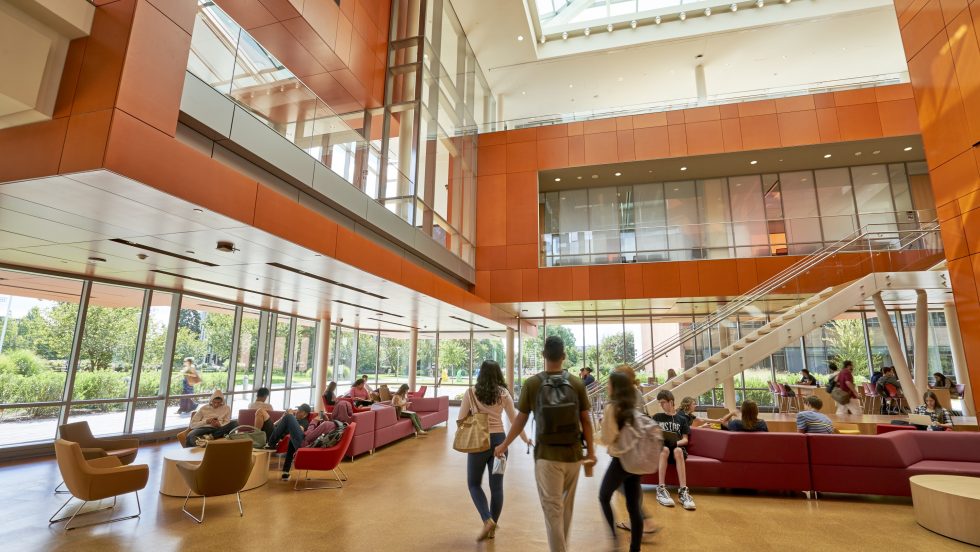 Recent national rankings show that Adelphi University continues to hold top spots in several categories, with U.S. News & World Report, Princeton Review, The Wall Street Journal, and College Factual including Adelphi in their annual guides, with special emphasis on nursing, business, social mobility and best value.
As in previous years, U.S. News has included Adelphi among the best National Colleges and in several sub-rankings including its categories of Top Performers for Social Mobility, Best School for Veterans and Top Value Schools. See more about Adelphi in the U.S. News rankings.
The College of Nursing and Public Health has made an appearance in the new U.S. News new category, Best Undergrad Nursing. Adelphi's Robert B. Willumstad School of Business is also featured on the outlet's Best Undergrad Business Programs list, rising an impressive 30 ranking places from last year.
Adelphi is ranked 238 on the Wall Street Journal/Times Higher Education (WSJ/THE) U.S. College Rankings 2022. WSJ/THE utilizes student surveys and adopts a balanced scorecard approach, with 15 individual performance indicators combining to create an overall score that reflects the broad strength of the institution. See more about Adelphi's rankings in WSJ/THE here.
Several Adelphi undergraduate and graduate programs have been ranked as among the 2022 Best Schools in the country by College Factual. Adelphi was also ranked in several other categories, including being listed in the top five percent in Best Registered Nursing Bachelor's Degree Schools in America.
Princeton Review has included Adelphi as one of the 223 colleges in its Northeastern section of 2022 Best Colleges: Region by Region. See Adelphi's page in the new guide.
"We're pleased that these national rankings continue to recognize that Adelphi excels overall as well in several specific areas," said Melissa Bellantonio, interim director of undergraduate admissions at Adelphi. "While rankings and guides can be a helpful tool, we encourage prospective students and their families to consider what about a college or university makes it a good fit—and definitely to visit campus."
Read more about Adelphi's rankings and honors.