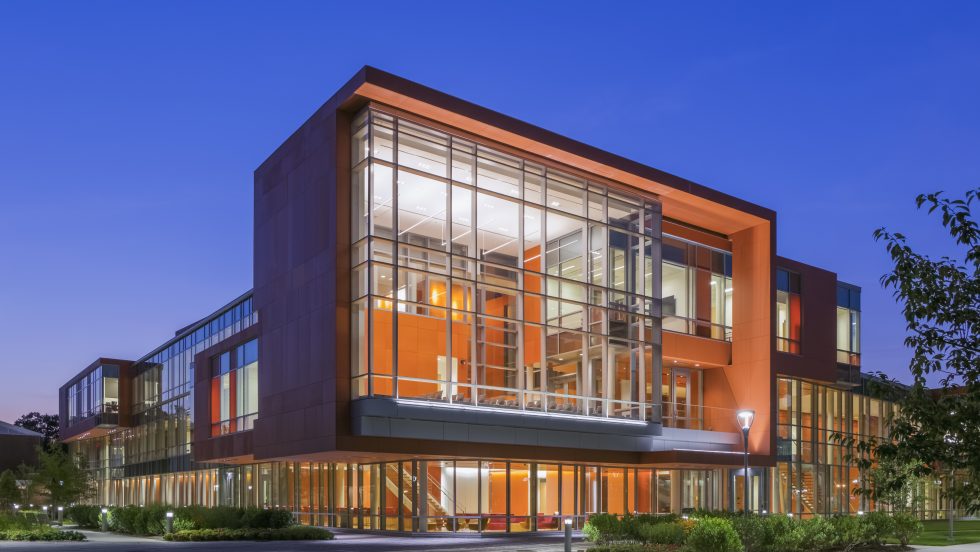 After a national search, Adelphi University has named Deborah Hunt, PhD, as the next dean of its College of Nursing and Public Health (CNPH), effective July 25. Dr. Hunt is currently a professor and associate dean of nursing at Mercy College.
A 2012 graduate of Adelphi's nursing doctoral program, Dr. Hunt also was interim dean at the College of New Rochelle and led the transition of the nursing program to Mercy.
"Dr. Hunt is a highly qualified administrator and experienced nursing professor," said Christopher Storm, PhD, Adelphi's provost and executive vice president. "We are pleased that she will take on this important leadership role for the College of Nursing and Public Health and contribute to our University's successful future."
As the Dr. Betty L. Forest Dean of Adelphi's College of Nursing and Public Health, Dr. Hunt will bring her strategic vision to the academic and administrative leadership, reinforcing and expanding on its reputation for providing a rigorous and immersive professional education in nursing, public health, healthcare informatics and related fields. In close collaboration with faculty, she will support and advance the goals, policies and practices of the College, overseeing curricula; faculty and student recruitment and retention; diversity, equity, inclusion and belonging efforts; assessment- and accreditation-related activities; and budget oversight.
She was the academic leader for Mercy College's New Rochelle campus and for the Accelerated Second Degree in Nursing pre-licensure program at its Bronx campus. This role included strategic planning for the nursing program across all campuses. Her other professional nursing and nurse administrator experience includes positions at New York Westchester Square Medical Center, Montefiore Medical Center and Our Lady of Mercy Medical Center, all in the Bronx.
In addition to her PhD in nursing with a minor in education from Adelphi, Dr. Hunt earned a Master of Science in nursing with a minor in administration from the College of New Rochelle in 1990, and a Bachelor of Science in nursing from Mercy in 1986. Her research is widely published and presented, and her five academic books on nursing and nursing education, published by Springer Publishing, include the soon-to-be-released Fast Facts for Patient Safety in Nursing: How to Decrease Medical Errors and Improve Patient Outcomes.
She also shares her leadership and expertise with the community, serving as co-chair of the Health and Human Services Committee of Bronx Community Board No. 10, an agency of the City of New York tasked with issuing advisory opinions on a variety of matters for communities in the Bronx.
Dr. Hunt succeeds Elaine L. Smith '78, MS '88, EdD, as dean, as well as interim Dean Maryann Forbes, PhD '99.
"Dr. Forbes has provided knowledgeable and steady leadership during this time of transition, and we greatly appreciate all her contributions during this time," said Provost Storm. "With the support of the faculty and administration of the CNPH, she led the College through several important accreditation milestones and navigated a complex regulatory environment to provide high-quality educational experiences to future nurses in the midst of a pandemic."
Dr. Hunt said, "My own doctoral studies in nursing at Adelphi had a profound impact on me as an educator, leader and nursing scientist, and it's an honor and privilege to return as dean of CNPH to further the College's tradition of excellence.
"This is a pivotal time to prepare our future healthcare workforce with the knowledge and skills necessary to provide high-quality care to a diverse population," Dr. Hunt added. "Adelphi University is a leader in this area, and I look forward to collaborating with my colleagues to strengthen and expand the programs that empower our students' success."