Adelphi's Institute for Adolescent Trauma Treatment and Training provides training for clinicians in how to recognize and treat complex trauma in children and adolescents.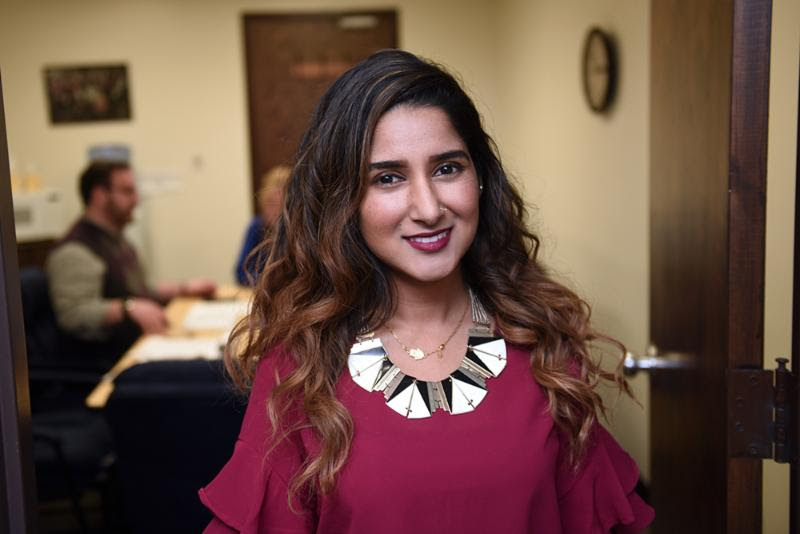 Yumnah Syed-Swift, M.S.W. '16, has struggled with mental health issues since she was 11 years old. It wasn't until she was an adult that she got a formal diagnosis of depression and anxiety. The daughter of immigrants from Pakistan, she was living in Los Angeles and already dealing with the difficulties of a "compartmentalized" life.
"Monday through Friday, everyone I knew was white," said Syed-Swift, who was born in the United States and whose parents emigrated in the 1980s. "Then, on weekends, I'd go to Sunday school, go to mosque, and everyone would be Muslim. It was definitely a dual way of living," Syed-Swift said. Sometimes, she said, living in two cultures, and not feeling fully a part of either, could be exhausting.
Her dual upbringing, along with her struggles with mental illness and successful treatment, eventually inspired her to help others. It's important, she says, to help others who grew up as she did.
To further that vision, Syed-Swift earned her master's degree in social work from Adelphi in 2016. She has worked directly with South Asian women and children, in settings where her shared background with her clients helped build trust and enable treatment. Before coming to Adelphi to work, she was a youth empowerment advocate for Sakhi for South Asian Women, a gender justice organization that helps South Asian women and girls process traumatic events in their lives.
"I was able to tell these kids, 'Hey, I understand—I grew up here,' and you can see the look on their faces," she said. "It was the source of our initial bond."
Currently, her work involves children and youths from many different cultural backgrounds, but is no less important to her. At Adelphi, she is the coordinator of evaluation and training at Adelphi's Institute for Adolescent Trauma Treatment and Training. The institute provides training for clinicians at residential facilities around the country in how to recognize and treat what's known as complex trauma in children and adolescents.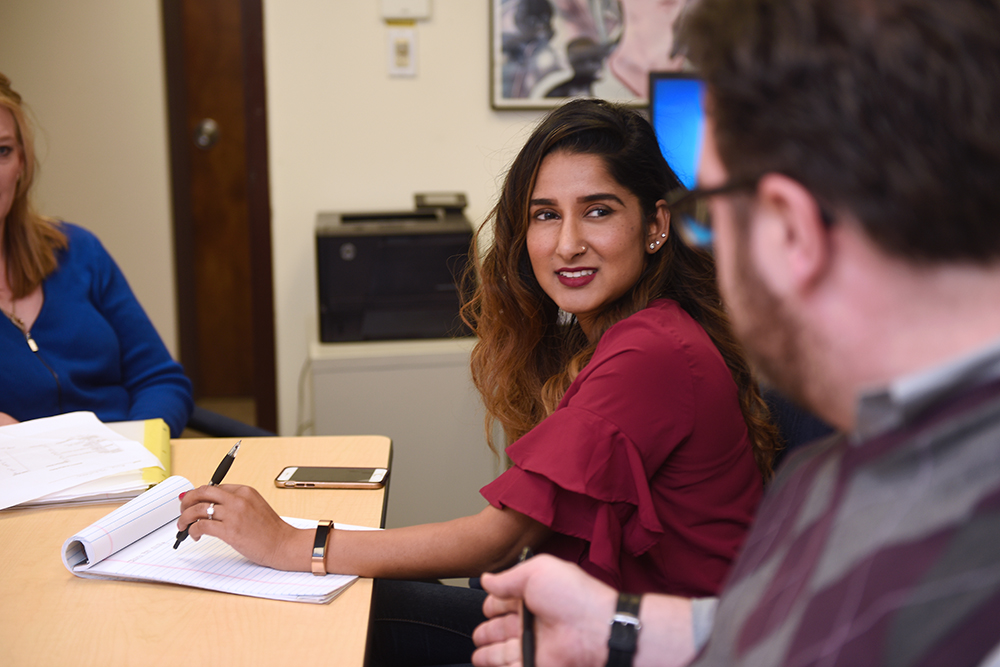 Syed-Swift is working on an initiative that will also train nonclinical workers at these facilities to recognize trauma, which isn't always easy to spot. She said that trauma can present itself in other unwanted behaviors in children, like hyperactivity, aggression or even violence.
"That could be the receptionist, the security guard, those whose work brings them into contact with these young people, who might not know trauma when they see it," she said.
The institute at Adelphi is part of a network called the National Child Traumatic Stress Network, a group of some 100 healthcare and academic institutions focused on improving the quality of trauma care for children.
Mandy Habib, Psy.D., the institute's co-director, said its work overall involves training clinical staff at residential treatment facilities in the New York area and around the country.
Dr. Habib agrees that the profession of social work should be as diverse as the people it serves. Social workers can provide care for clients from different cultures, "as long as [the social worker] is willing to learn." But, she added, "Having someone who already has that cultural competency is always an asset."
Syed-Swift's larger goal, aside from helping children overcome trauma, is change. "People need a therapist to be someone who understands them, but also their culture, and their own cultural baggage."
---
For further information, please contact:
Todd Wilson
Strategic Communications Director 
p – 516.237.8634
e – twilson@adelphi.edu