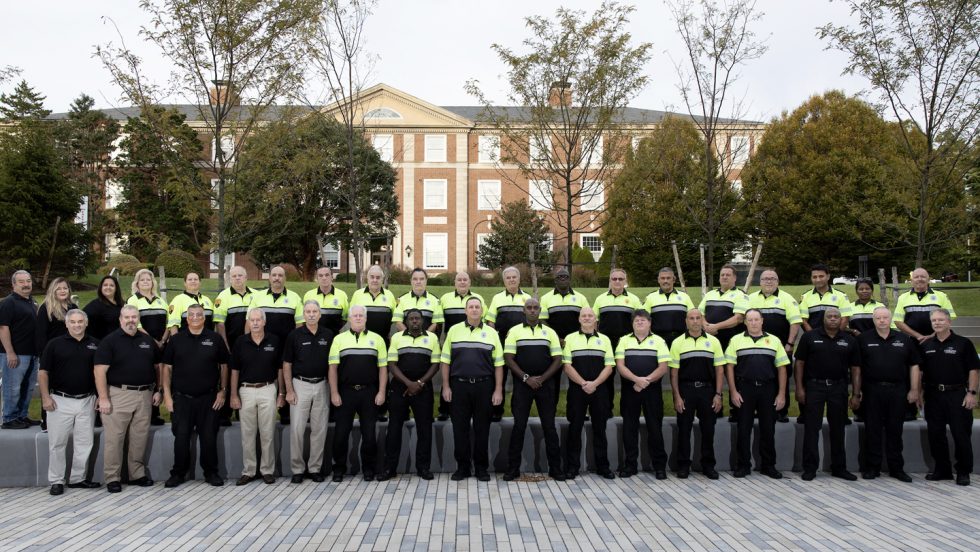 For Ray Hughes '83, chief of campus safety and emergency management, the possibility of an active shooter on campus isn't the unthinkable, it's something to think about and be prepared for, in collaboration with fellow institutions.
Earlier this year, Hughes established the Intercollegiate Safety, Security and Emergency Management Council. This working group is composed of individuals that possess a wealth of experience in campus safety, law enforcement and emergency management. The council serves as a network of safety and communication among public safety and university police officials to share best practices, lessons learned and resources.
To disseminate knowledge, the group holds monthly meetings and produces the Security Blanket, a newsletter that regularly updates members on the latest campus safety statistics, news, tips and opportunities for training and certification. In addition to active shooter/hostile intruder protocols, topics covered include sexual assault, overdoses, Narcan training, dating violence, self-defense, masking policies and Clery compliance.
And on September 16, to mark National Campus Safety Awareness Month, the Department of Public Safety and Transportation partnered with the Garden City Police Department and the Nassau County Department of Homeland Security to hold an afternoon of trainings on active shooter and hostile intruder protocols. The event was attended by institutions including Hofstra University, SUNY Old Westbury, Molloy University, Nassau Community College, Long Island University and Farmingdale State College, all members of the Intercollegiate Safety, Security and Emergency Management Council.
"As a group, we achieved our goal and confirmed our commitment to enhance our campus safety by sharing best practices, lessons learned and our available resources," Hughes said. "Going forward, it's important that we continue to be one team so that the people who depend on us are all taken care of."