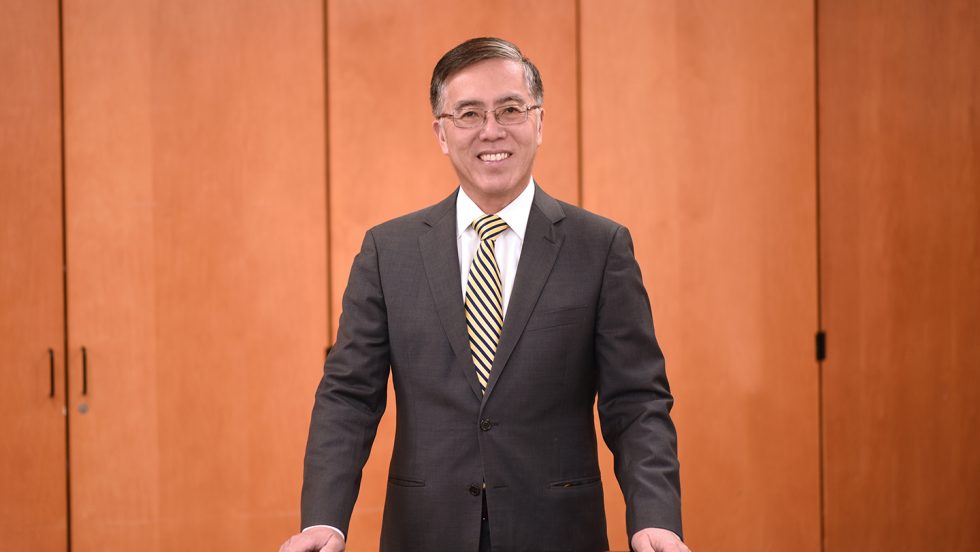 A well-known scholar of issues in East Asian politics and international relations, Vincent Wang, PhD, dean of Adelphi's College of Arts and Sciences, continues to be a highly sought-out speaker and presenter.
In January 2020, Dean Wang gave presentations at three scholarly conferences: "Taiwan's 2020 Elections: Results and Implications" at the Foreign Policy Research Institute at the Taipei Economic and Cultural Office and "The Taiwan Elections: What's Next?" at the Asia Society—both in New York City—and "Roundtable on Taiwan Elections and Implications for Cross-Strait and U.S.-Taiwan Relations" at the University of Pennsylvania Center for the Study of Contemporary China.
Dean Wang examined Taiwan's just-concluded presidential and legislative elections, which hold significant political implications for what he calls "one of the liveliest democracies in the world." After her party suffered a crushing defeat in the 2018 midterm elections, incumbent president Tsai Ing-wen, of the traditionally pro-independence Democratic Progressive Party (DPP), won a second term "by framing this election as defending Taiwan's identity and security against an assertive China," according to Dean Wang. KMT, the opposition party, garnered a nearly equal percentage of legislative votes, with the remaining third going to small third parties—a sign that "Taiwan politics will be shaped by a rich array of voices," he said.
While Dean Wang is a widely published author of peer-reviewed articles and other scholarly publications, he believes presentations offer unique access to timely, policy-relevant insights. "This form of engagement complements traditional forms of scholarship, reaches audiences that more directly shape policies and provides a public service on important policy issues," he said. "It also helps elevate our University's visibility as a socially engaged institution of higher learning."