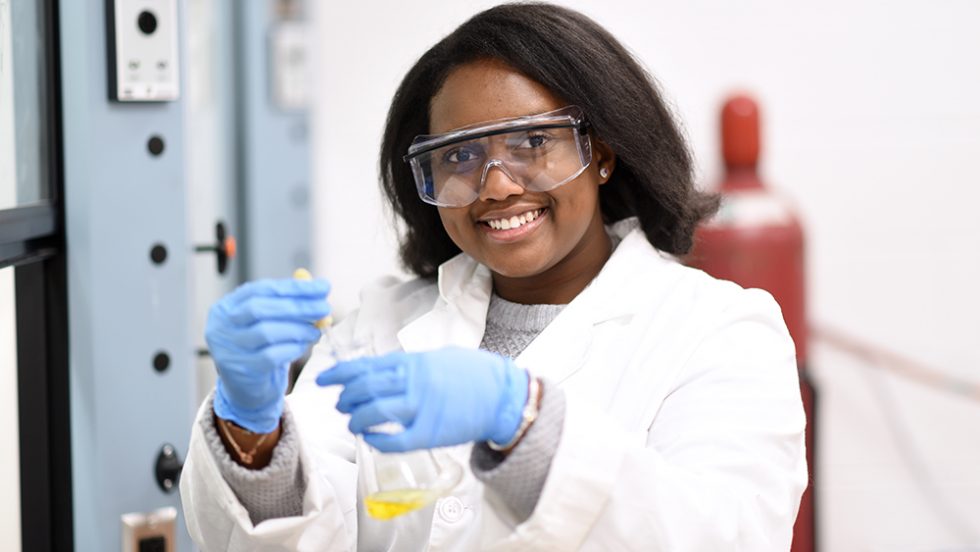 After surviving the 2010 earthquake in Haiti, biology major Nootshy Romage wants to practice medicine in countries where she's needed most.
As a sophomore in early 2018, Nootshy Romage found out she'd been denied an internship. "I called my dad, crying," she said. "I was sitting on a bench by the University Center…" That's when she saw a lawn sign about Adelphi's Jaggar Community Fellows Program, which provides paid summer internships.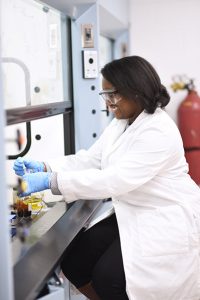 "Let me tell you, I don't like writing essays," she said. "But the deadline was in a few days, so I immediately applied." After an extensive application process, Romage received news she was going to spend her summer at Northwell Health System Lions Eye Bank for Long Island.
Romage, a biology major, is originally from Haiti. She was there when the earthquake devastated the country in 2010. "I lost my sister and my grandma all in one day," she said. "It made me want to become a physician and practice medicine in countries like Haiti. I don't want what I went through to happen to another 12-year-old." She believes more lives could have been saved if there were more doctors in her country.
She and her family moved to the United States in 2012, but she didn't forget her roots. The summer before college, she used her birthday money to travel back to her neighborhood in Haiti and give about $100, which converted to about 9,000 Haitian gourde, to help around 15 students continue their education.
At the Lions Eye Bank, she studied the cell count of donated corneas to see if they were a match for patients suffering from corneal disease. After multiple screenings, she began to wonder if the cell count of donors had any relation to respiratory diseases they had. She spent hours over the next weeks going through files of patients with respiratory diseases. Although she could not determine a correlation, "It was a good thing to find out," she said.
At the end of summer, her team didn't want to say goodbye. Romage was able to continue her internship into the fall. "Now they allow me to follow up with surgeons after surgery," she said. "I got to see an autopsy, which you usually don't get to see until medical school."
And if she changes her mind about medical school? Her supervisor told her she'd definitely have a job at Northwell.