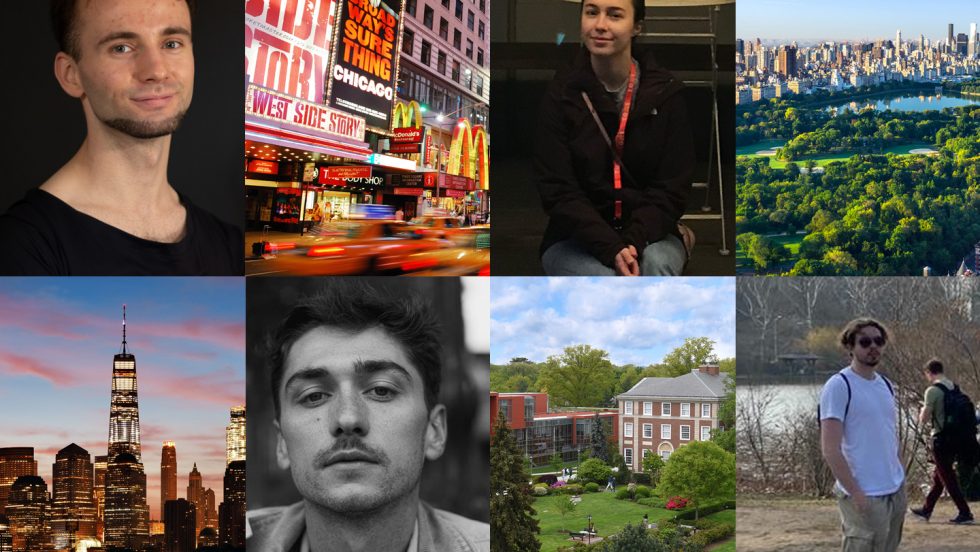 Study abroad offers students the opportunity to live in another country for months at a time, to experience different cultures, foods, languages and people and to visit historical landmarks or even neighboring cities and countries.
Adelphi University encourages students to take advantage of its study abroad opportunities—not just American students, but also international students who study here via partnership programs. Here, four students studying abroad—three European students at Adelphi and one Adelphi student studying in Finland—tell us how getting out of their comfort zones has enabled them to learn and grow.
From Kingston University, United Kingdom, to Adelphi—Jakub Ujczak: Dancing Into New York City
Jakub Ujczak, a dance major, came to Adelphi from our partner institution Kingston University, just outside of London. A native of Poland who is now a resident of the United Kingdom, he attended Adelphi for both the Fall 2021 and Spring 2022 semesters.
Studying abroad in America, he said, had always been his dream. "The dance industry here is very well established [and] many styles, regardless of whether we are talking about commercial/street scene or modern dance, originated from here."
At Adelphi, he said, he benefited from taking classes with instructors such as dance department chair Orion Duckstein, who noted that the access to New York City and its dance scene is a big draw for international students such as Ujczak.
"Jake is an amazing mover," said Duckstein. "He is so hungry for any and all sorts of movement. Coming in with his background in street dance forms, he is equally interested in learning formal dance styles and is even working on fusing street and formal concert dance."
In between dance concerts and performances, Ujczak visited Virginia and Miami for pleasure and attended The Late Show with Stephen Colbert.
He's set to graduate from Kingston in 2023. After that, he may pursue a master's degree in dance in either France or Korea and will perhaps return to the United States one day for work.
Catalin-Vasile Rusti: Conquering the Stage and the Screen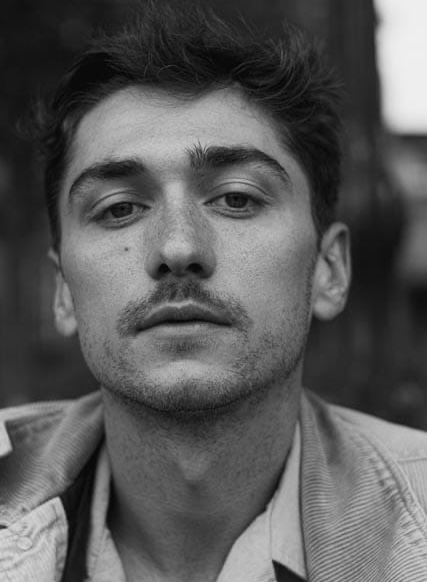 Catalin-Vasile Rusti is a drama and theatre arts major from Kingston University who's been studying for the 2021–2022 academic year. Originally from Romania, Rusti and his family had tried immigrating to the United States when he was young, but they were rejected. "I guess I grew up yearning to experience 'the promised land,'" he joked, adding that coming to Adelphi "unquestionably enriched both my personal and professional life."
Some of Rusti's accomplishments include being cast in Adelphi's production of Antigone and, thanks to the guidance of his friend and Performing Stand-Up Comedy course adjunct faculty Lauren Buscemi, performing live at a comedy club in Manhattan. He also worked as a background artist on some TV and film projects, such as Bridgerton and Fantastic Beasts: The Secrets of Dumbledore.
Adelphi's theatre program is overseen by department chair Nicholas Petron, MA '70, who taught Jonathan Larson '82, the creator of RENT and tick, tick … BOOM!
Petron reviews the auditions for every international applicant. "I'm looking for trainability and a positive attitude," he said, adding that Rusti "is a warm and very affable student who has distinguished himself as a serious actor, not only in class but in productions here."
After graduating from Kingston in 2023, Rusti plans to return to the United States and work as an actor. "I consider my time at Adelphi as a stepping-stone toward pursuing my passion in the entertainment industry," he elaborated. "Adelphi has inspired me to challenge myself."
Adelphi's New Partnership With Tampere University, Finland
Adelphi's study abroad partnership with Tampere University in Finland is a relatively new one. During her 2016–2017 sabbatical, Katie Laatikainen, PhD, professor and acting chair of the Department of Political Science and coordinator of Adelphi's international relations program, went to Tampere as a visiting professor. Upon arriving, she was struck by the similarities between Adelphi and Tampere.
She noted that Tampere, accessible from Helsinki by train, "is a college town that is both small but cosmopolitan," and added, "Finland has been ranked the happiest country in the world since 2018. We wanted students to see why, and how small countries can do spectacular things."
Alexandra Peixoto: Exploring the Happiest Country in the World
Alexandra Peixoto, a junior majoring in international relations, studied at Tampere University for the Spring 2022 semester.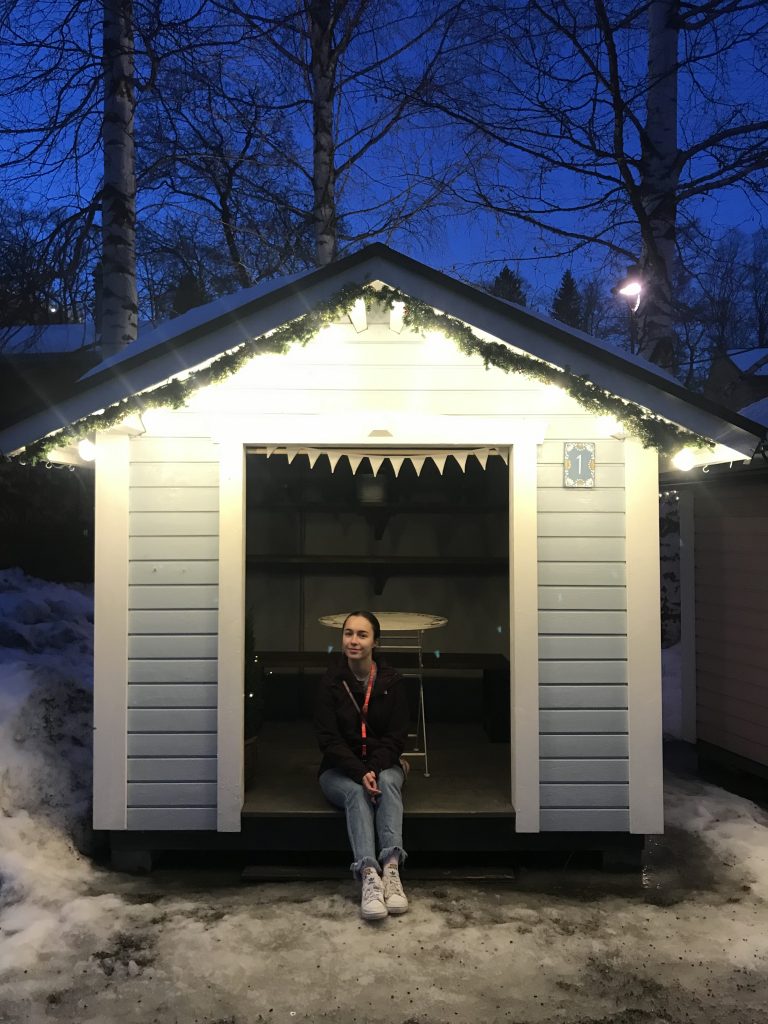 With family in Portugal, Peixoto is no stranger to Europe. However, her study abroad experience has enabled her to explore new perspectives. For instance, she took a class on Ukraine, where the professor is half Ukrainian and half Russian. "It is fascinating to hear his thoughts on current events and his background knowledge of Ukraine," said Peixoto. "It's also interesting to hear fellow classmates' views on the United States and how they always look at how the United States is going to respond. It's eye-opening to see how they learn and interpret differently."
After graduation, Peixoto plans to either take the foreign service exam or go to graduate school in Europe. Having a career working internationally, she said, is her dream.
Henrik Rantala: Adelphi's First Student From Tampere University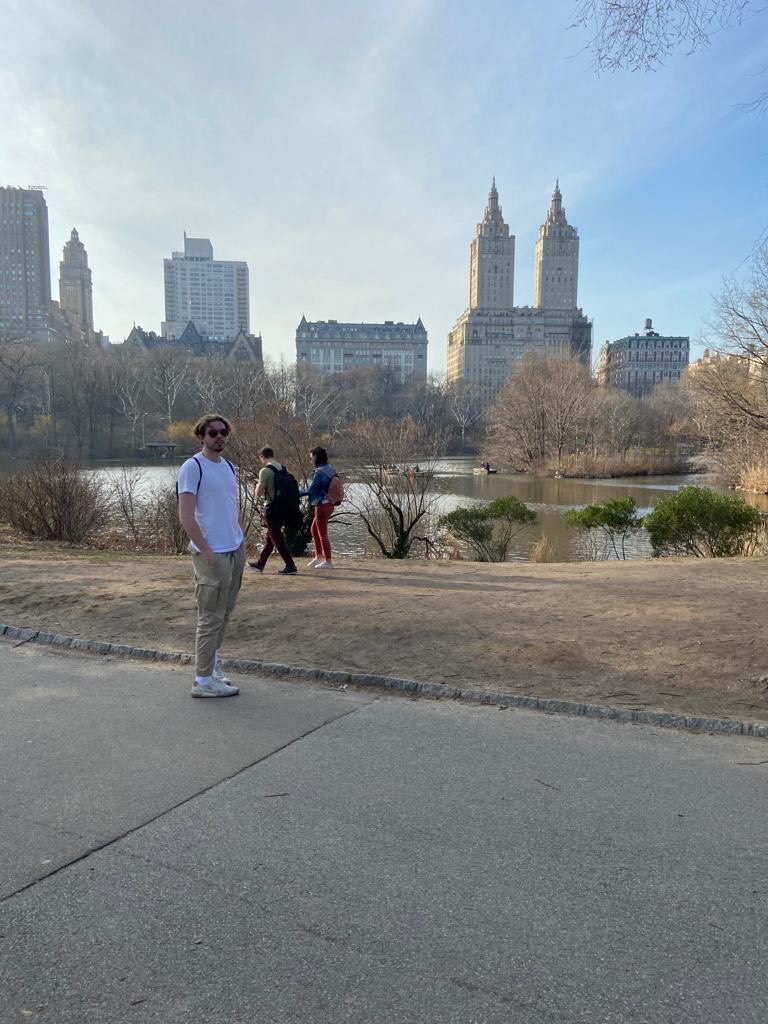 Henrik Rantala, a junior majoring in International Relations, is the first Tampere student to come to Adelphi. Dr. Laatikainen hopes he will be the first of many. "Henrik has been a joy to have in my International Law and Organization course," said Dr. Laatikainen. "I hope he encourages many Adelphi students to consider a semester or year in the happiest country in the world!"
Rantala came here for the Spring 2022 semester to study international relations and improve his English. "Adelphi has offered me the chance to learn more about the American political system from the domestic perspective," he said, " something that I wouldn't have learned so comprehensively back in Finland."
The language barrier wasn't so much an issue as adapting to "small things, like having your shoes on at every time (even indoors), is still a little bit strange for me," he said.
Rantala has visited many of New York City's most famous sights, such as The Metropolitan Museum of Art, the Empire State Building and Central Park. He even hopes to work there himself one day and is considering applying for an internship at the Permanent Mission of Finland to the United Nations, which is located in New York.