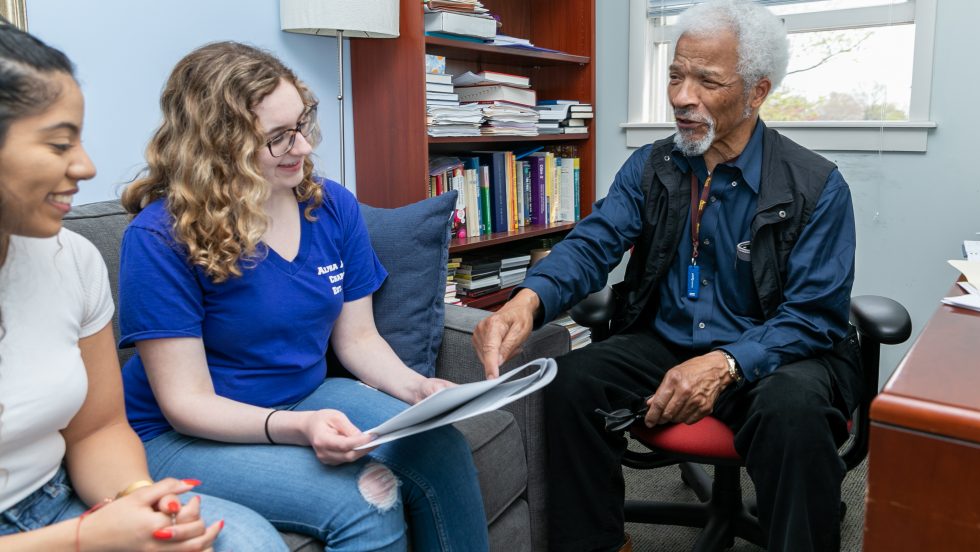 The Derner Hempstead Child Clinic has provided psychotherapy services to local children, teens and families since 2015. Now, a 21st Century Community Learning Center grant will expand what we can bring to Hempstead's students.
Adelphi graduate and doctoral students at the Gordon F. Derner School of Psychology have been providing psychotherapy services to children, teens and families at The Derner Hempstead Child Clinic in the neighboring Town of Hempstead since 2015. Now, the partnership between Derner and the town is expanding to make an even greater impact.
This spring, Nicole Daisy-Etienne, PhD '05, director of The Derner Hempstead Child Clinic, and Kirkland Vaughans, PhD '85, clinical director of the clinic, helped the Hempstead Union Free School District obtain a $6 million 21st Century Community Learning Centers grant from the U.S. Department of Education. The grant, which will be disbursed over five years, will be used to create a learning center that will provide educational enrichment opportunities during nonschool hours, along with a focus on social and emotional learning.
"This grant puts Adelphi in a very unique position nationally," said Dr. Vaughans. "Mental health services are absent from minority and low-income communities, yet the drastic need for them has shot sky-high since COVID. We are providing a very necessary and sensitive service to the community that ordinarily would not be there and would not be considered."
As part of the grant, Adelphi graduate and doctoral students will work with the school district to support 570 students who've been identified as having academic, behavioral and emotional issues.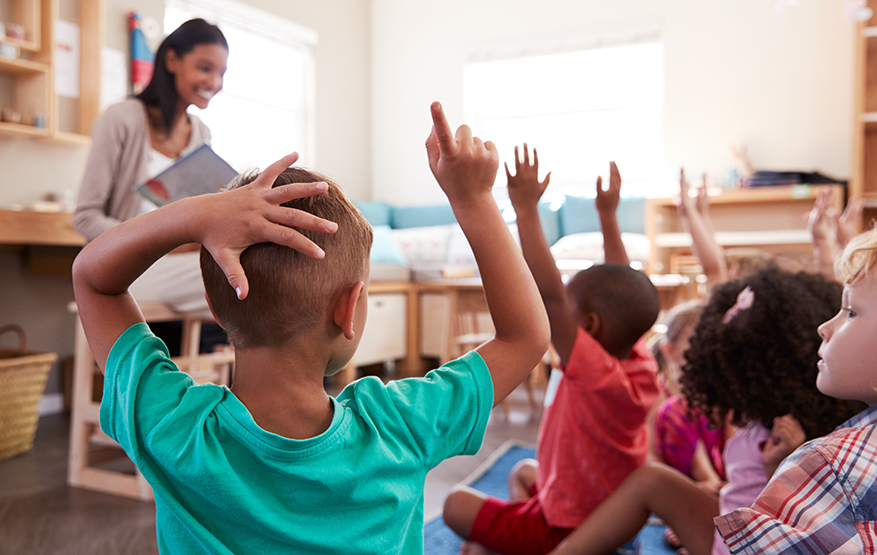 "The goal is to push a little further into the district to provide individual therapy and support groups, as well as work with parents of children," Dr. Daisy-Etienne said. "We'll conduct classroom observations and provide services in a way to help address underlying issues and make sure that all students' needs are being met."
Adelphi PhD and PsyD students are currently providing neuropsychological evaluations to assess each child's needs. In addition, graduate students from Adelphi's School of Social Work are providing case management services, supervised by Derner Hempstead Child Clinic coordinator Yvette Jones, MSW '18, to connect families with community resources, such as food pantries, SNAP services and housing assistance. Adelphi is also running two parent support groups—one in English and one in Spanish—to introduce parents to therapy practices and tools.
"It's really important to look not just at the child alone but also the environment they're in and the people who impact them most," Dr. Daisy-Etienne said. "That's a big reason why this collaboration is so important—so the children see that we're working together with their parents and school."
The new partnership will allow The Derner Hempstead Child Clinic to bring some of the programs it now offers to a wider group of children and families.
Jones, for instance, works at the clinic with elementary school children who are having behavioral issues in class. She forms small groups with the students to play games and color while teaching them listening skills. She even introduces mindfulness techniques such as deep breathing and counting to 10 to help students calm down and refocus. The goal is to help students learn to "stop, think and choose" as a way to make better decisions.
"Instead of them being constantly suspended for bad behavior, we wanted to try to bring in some social-emotional learning skills for them," Jones said. "We're teaching them to follow directions and we're engaging them, which is something that they're lacking and looking for. So that's been very rewarding and the students are enjoying it."
The clinic was also called upon to help teenagers who are truant from school, including a student who missed so many days that he was forced to wear an ankle bracelet to track his whereabouts. It turned out that the teen was acting out because he was grieving the loss of his grandfather, who'd helped raise him. His experience was not terribly unusual. The pandemic has left the community overwhelmed by grief and mourning the loss of loved ones. Some households where members of extended families live together even suffered multiple losses.
"We're trying to prevent that school-to-prison pipeline, where students are treated as if they've committed a crime for not attending school regularly," Dr. Daisy-Etienne said. "Once we helped the student attend to his emotional needs and mourn that loss, he was able to come out of his shell and improve his compliance—without getting left back, suspended or worse."
Going forward, Dr. Vaughans and Dr. Daisy-Etienne hope to expand their reach in the Hempstead Union Free School District by partnering with students and faculty from other Adelphi departments, such as nursing and education.
"Adelphi established mental health services in the Hempstead district prior to COVID, so we're not rushing in," Dr. Vaughans said. "We've built collaborative relationships with the community and we have an umbrella of disciplines coming together, and we hope to work with other departments in the future."