Honorees: LeeAnn Black, Mark W. Harris, Eileen McDonnell
Adelphi University is proud to announce its 13th annual President's Gala to be held on April 6, 2013, at 7:00 p.m. at the Garden City Hotel, 45 Seventh Street, Garden City, NY. The evening will honor three local executives and alumni, including: LeeAnn Black '83, Mark W. Harris, and Eileen McDonnell M.B.A. '88, with a cocktail reception followed by dinner and dancing. The Gala supports the University's ability to remain competitive in attracting the brightest and most qualified students by funding the scholarships and institutional aid awarded by the University, which total over $45 million annually.
2013 President's Gala Honorees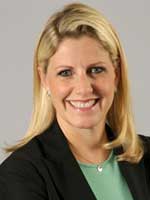 LeeAnn Black '83 will be honored with the Outstanding Alumna award. Black is the Chief Operating Officer (COO) of Latham & Watkins, a leading global law firm with more than 2,000 lawyers in 30+ offices across the United States, Asia, Europe and the Middle East. She is a member of the Latham & Watkins Executive Committee, which has ultimate responsibility for the strategy, management and governance of the firm. Ms. Black also oversees Latham's global operations and is responsible for the firm's strategic financial management. Before joining Latham & Watkins, Black was a senior auditor with Arthur Andersen & Co. from 1983 to 1987 in its Manufacturing and Service Industries Division. Additionally, she is a frequent speaker on strategy, financial planning and risk management in the legal profession, and has won a number of industry awards, including most recently being selected as one of the "Most Powerful & Influential Women of the Tri-State Area" by the National Diversity Council, a non-profit organization that champions diversity and inclusion.
---
Mark Harris, the President and Chief Executive Officer of ELS Educational Services, Inc., will receive the Outstanding Executive award. In 1978, Harris joined Berlitz International, Inc. in Princeton, New Jersey and three years later became district director for 10 Berlitz Language Centers in California and Arizona.  In 1993, he became the managing director of Berlitz On Campus, an ESL campus-based subsidiary of Berlitz Regional Headquarters. Four years later he led the acquisition team, which acquired ELS Educational Services for Berlitz. Later, as president and CEO, Mr. Harris merged Berlitz On Campus and ELS into one organization as 28 ELS Language Centers in 2000. In 2007, Mr. Harris founded the ELS American Education Center in Shanghai, PRC. A member of the Adelphi University President's Advisory Council, Mr. Harris was awarded the President's Medal of Merit from Adelphi in 2011 for leadership in internationalization of the University.
---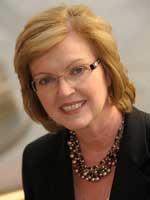 Eileen McDonnell M.B.A. '88 will receive the Outstanding Service to Adelphi award. Ms. McDonnell is president and CEO of The Penn Mutual Life Insurance Company. She joined Penn Mutual in 2008 as executive vice president and chief marketing officer with an impressive 20-year corporate career in the life insurance industry. McDonnell also serves on the Board of Managers of Janney Montgomery Scott LLC, a wholly owned subsidiary of Penn Mutual. In 2012, Ms. McDonnell was named vice chair of the Insurance Federation of Pennsylvania and to the Board of The American Council of Life Insurers. Before joining Penn Mutual, Ms. McDonnell founded ExecMPower, a strategic planning and executive coaching consultancy. Previously, she was president of New England Financial, a wholly owned subsidiary of MetLife, and senior vice president of the Guardian Life Insurance Company.
For more information or for tickets, please contact Christine Spina, assistant director of special events, at 516.877.3155 or cspina@adelphi.edu.
---
For further information, please contact:
Todd Wilson
Strategic Communications Director 
p – 516.237.8634
e – twilson@adelphi.edu