Off-Campus Housing for Adelphi Students
We offer students opportunities to stay close by or live in the city.
The Office of Residential Life and Housing facilitates opportunities for students to live off-campus both through University-affiliated and nonaffiliated housing options.
Many Adelphi students, especially in their junior and senior years as well as during their graduate studies, choose to live off-campus for various reasons—increased autonomy, apartment-style living, opportunities to live in New York City or to facilitate a smooth transition to life after college.
Thus, our services include housing options near Adelphi's campus in Garden City, nearby on Long Island and near the Manhattan Center, with possible housing options in Manhattan and Brooklyn.
Be close to everything. Be part of everything. Be at home at Adelphi.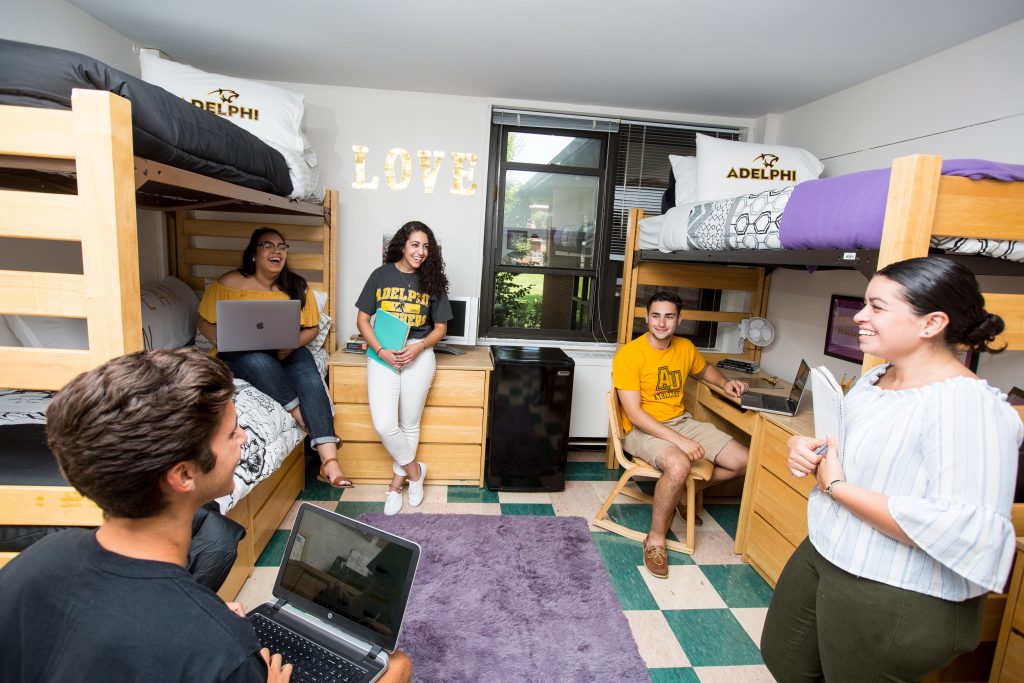 Living off-campus requires more effort than staying on campus. Searching for apartments, dealing with brokers, rentals applications, sourcing utilities, landlord disputes, security, commuting, etc., can cause frustration and take focus away from your education.
When you live on campus, you're just minutes from your classes, meals, friends, the library, the gym, computer labs and more plus everything is handled for you. With seven halls to choose from, designed to meet a variety of lifestyles, you'll find your place at Adelphi.