Adelphi takes great pride in the long-standing tradition it shares with generations of families who consider themselves Adelphi Panthers.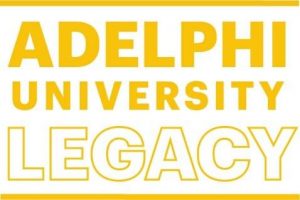 Legacy families are students and alumni whose family, including parents, grandparents and/or siblings, attended or currently attend Adelphi University. The Legacy Family Program recognizes families for their continued generational support and commitment to Adelphi. Family connections have long been a part of the success of Adelphi University and its students and it is through our alumni families that the heritage of the University passes from generation to generation.

Alumni Award
Children of alumni who are accepted to Adelphi can receive up to a $1,000 alumni award. A student must indicate on their application if a parent or grandparent graduated from Adelphi University in order to receive the award. 
Legacy Submission Form
We would love to hear your Adelphi Legacy story! Fill out the form below to tell us about your Legacy family.
"*" indicates required fields