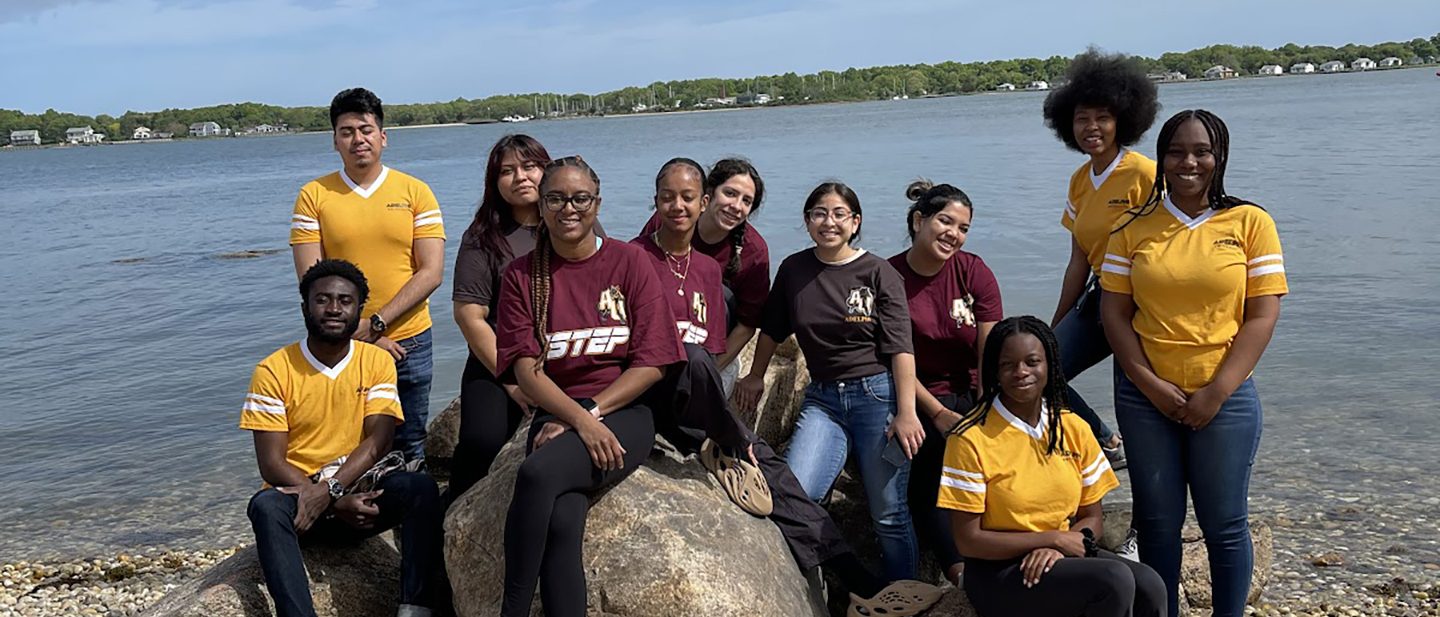 NYS Collegiate Science and Technology Entry Program (CSTEP)
Our Mission with the CSTEP Program at Adelphi is to provide support to collegiate students enrolled in STEM majors as well as increase the number of historically underrepresented and economically disadvantaged in mathematical, scientific, technological, and health-related fields, and the licensed professions.
Eligibility for the CSTEP Program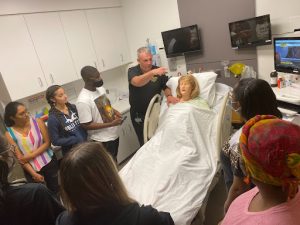 CSTEP serves collegiate students all over New York State.
Students must be:
Enrolled in Adelphi University
Economically disadvantaged*, or
Black, African American/Latino, Alaskan Native or American Indian; and will benefit from academic enrichment.
Please contact us in regards to NYSED CSTEP income eligibility criteria.
Components for Healthy Student Success in CSTEP
Math and Science tutoring for core classes

Research Opportunities with Adelphi Faculty

Academic Coaching, Mentoring,  and Counseling

4 – week Summer Enrichment Programs

Workshops: Financial Literacy, Health Careers, Time Management, Scheduling Courses, and more

Mentoring In Medicine (Health Careers) Conference

Leadership and Professional Development Opportunities
Frequently Asked Questions
Adelphi University's College Science and Technology Entry program provides expanded opportunities for excellence and support to College students from under-represented groups who are pursuing careers in science, technology, mathematics, engineering (STEM), health-related fields, and professional licensure (e.g., social work, psychology). College Science and Technology Entry program SAP/NYS CSTEP students form a community to provide students opportunities to earn outstanding credentials and research and business/industry connections.
New York state resident (or permanent resident alien)
Enrolled full time in a scientific, technical, health-related, pre-professional or professional undergraduate or graduate program of study at Adelphi
Member of a historically underrepresented group (African-American,
Hispanic/Latino, American Indian or Alaskan native) OR meet income requirements
Overall GPA of 2.5 or better
Applications are mailed out to eligible students at the start of the Fall Semester.  Complete the application and bring or mail it to the SAP/NYS CSTEP Program Director located in Adelphi's Social Work Building, Room 121 on the Garden City campus. If there are any students interested and need an application they can contact the program by email or phone to request an application.
Become eligible for stipends for research and summer workshops
Customized supports that help you achieve top honors
Research presentation opportunities (local, regional and national)
Laptop and textbook loaner programs
Guidance and support from faculty and business mentors
Tutoring help in subject areas
Study groups
Industry and research internship opportunities
Visits to graduate schools
Projects at national universities and research labs
Preparations for licensing exams and standardized tests
Placement assistance
Projects at the national universities and research labs
Graduate/professional school admissions preparation plus visits to graduate schools
Opportunities to mentor middle and high school students