Take your first steps toward your career as a health professional.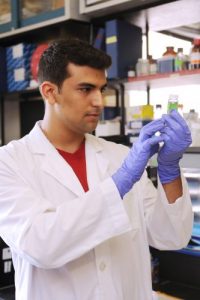 Students preparing for pre-med (including allopathic, chiropractic, dental, optometric, osteopathic, pharmacy, physician assistant, podiatric, or veterinary medical schools) or those interested in physical therapy can major in any subject, but must all take a number of science courses.
Candidates need excellent grades, above-average performance on standardized tests, and documented interest in healthcare—through relevant volunteer work or employment and knowledge of the profession.
Preparation
The Office of Pre-Professional Advising and Fellowships can help you with all aspects of planning and gathering required materials.
Admissions Process
What are health profession schools looking for? How do you apply? Explore how to ensure you are accepted into the school of your choice.