Take your first steps toward your career as a health professional.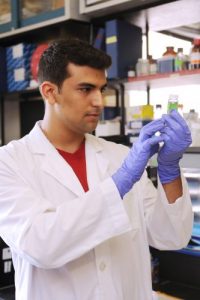 Applying to health professions program-medicine, dentistry, pharmacy, veterinary medicine, or any of the other allied health profession programs can be challenging, and it is much easier to go through the process with a guide. Office of Pre-Professional Advising and Fellowships (OPPAF) can help you prepare and avoid the pitfalls. We can aid you in making the tough choices about careers and schools and can help you navigate the sometimes-complicated application and admissions process.
Preparation
The Office of Pre-Professional Advising and Fellowships can help you with all aspects of planning and gathering required materials.
Admissions Process
What are health profession schools looking for? How do you apply? Explore how to ensure you are accepted into the school of your choice.