Adelphi Then, Adelphi Now
In a series of both archival and newer photos, explore our beginnings and see where we are now and the future we're building together.
In 1893, Charles Levermore, PhD, an advocate for women, the abolition of enslavement and world peace, is appointed the new college's first president.
In 2015, Christine M. Riordan, PhD, an internationally recognized expert in leadership development, team building, and diversity and inclusion, becomes the first woman to serve as president of Adelphi University.
---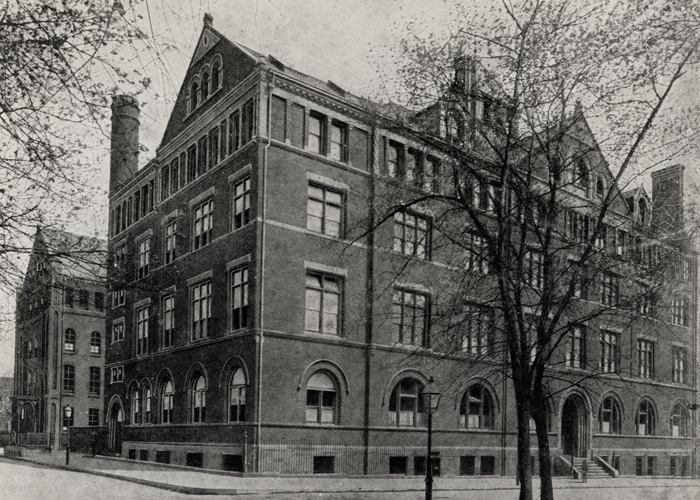 In the 1890s, Adelphi College becomes a ticket to upward mobility for immigrants and working-class families in Brooklyn, serving an increasingly diverse student body.
Today, 47 percent of our student body identifies as Asian/Pacific Islander, Black, Hispanic or Native American. Our Office of Diversity, Equity and Inclusion was formed to support students from many cultures, sexual and gender preferences, and abilities, and this office is helping Adelphi accomplish our many new campuswide diversity goals.
Students who are the first in their families to attend college receive support through the Mentoring Program, which has grown from 10 students in 2014 to 225 students in 2020–2021. Tekhira Francis, a psychology major and mentored student, said: "Choosing Adelphi was easy. For me it was about the support and community I found here."
---
In 1896, there were just 16 instructors at Adelphi.
Today, we have more than 1,100 full- and part-time faculty members, and 37 percent of new hires are people of color. Pictured here are our 2020–2021 recipients of the Faculty Excellence Awards.
---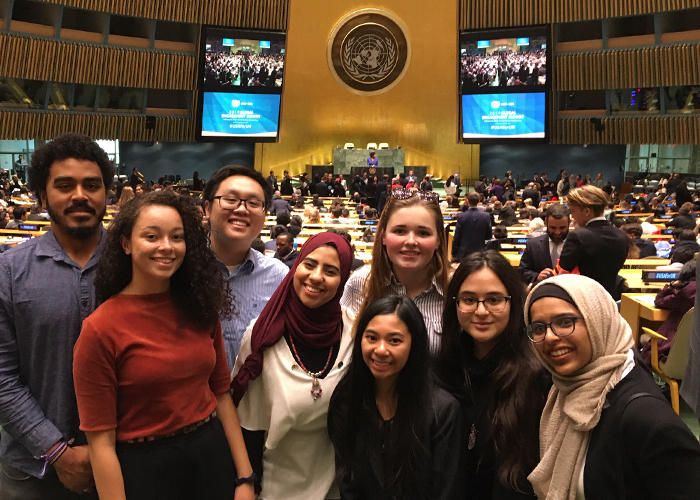 In 1924, former Adelphi president Charles Levermore, PhD, wins the first Bok Peace Prize for his plan for the United States' cooperation with others within the League of Nations.
Today, the program founded in 2006 and named for him—Levermore Global Scholars—continues to thrive,  attracting around 40 students each year. In 2003, the Committee on Non-Governmental Organizations of the Department of Public Information of the United Nations approved Adelphi as a nongovernmental organization.
---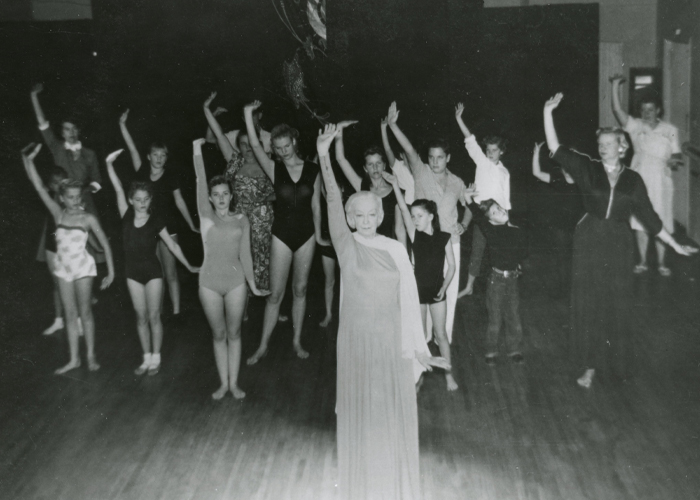 In 1938, Adelphi brings in dance legend Ruth St. Denis to create the dance department, one of the first in the nation housed in a liberal arts college.
Today, world-class faculty members include Pulitzer Prize-winning composer and University Professor Paul Moravec, DMA; Frank Augustyn, associate professor of dance, acclaimed as Canada's most accomplished male ballet dancer; and Stephen M. Shore, EdD, a clinical assistant professor in the Ruth S. Ammon School of Education and world-renowned autism advocate who has shared his expertise at speaking engagements around the world.
---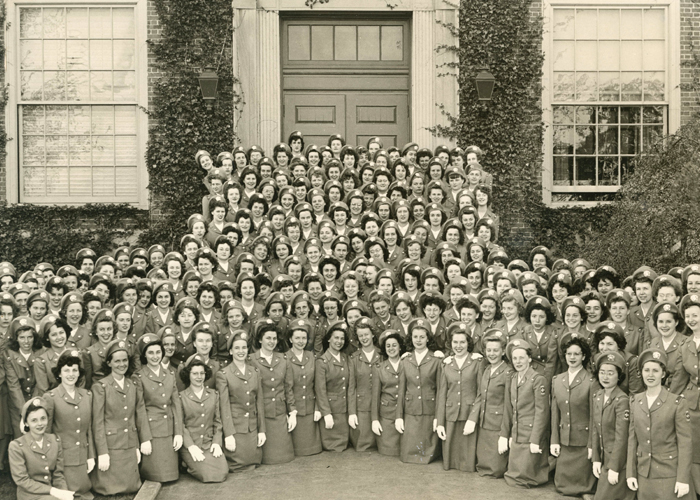 In 1943, the School of Nursing is established to answer the urgent call for nurses during World War II.
In 2013, the School is renamed the College of Nursing and Public Health for its role combining its hallmark nursing programs with population health and healthcare technology. The College is housed in the state-of-the-art Nexus Building, which opened in 2016.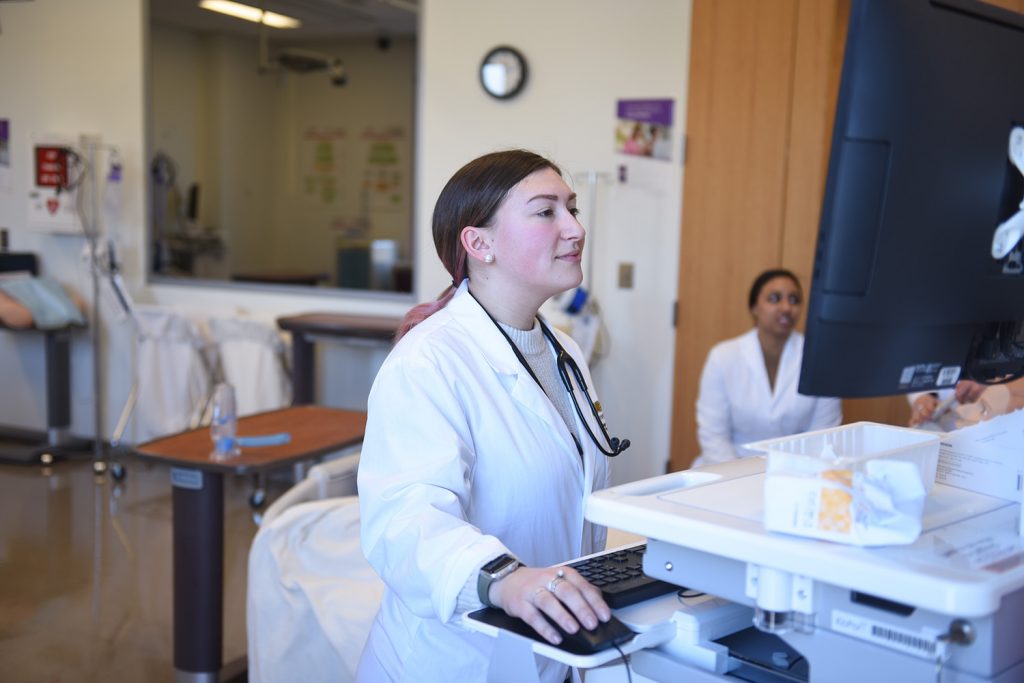 ---
In 1945, Helen Holmes Taylor '49 becomes the first Black student to attend Adelphi, going on to earn a nursing degree and make history once again as the first African American nurse employed in the NYU Medical Center pediatrics ward.
In 2017, Marc Strachan '81, now chair of the Adelphi University Board of Trustees, established a scholarship in her name to help support undergraduate students of color, including recent recipient Woods Conserve '20.
---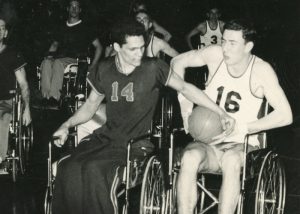 In 1957, Adelphi hosts the first National Wheelchair Games with team and individual events such as wheelchair basketball.
Today, our Student Access Office helps to ensure that students with disabilities have equal access to all aspects of University life. Our alumni have gone on to serve as role models, pave the way for future students and stay engaged with Adelphi. Emily Ladau '13, for example, is an author, nationally known disability advocate and a member of our board of trustees.
---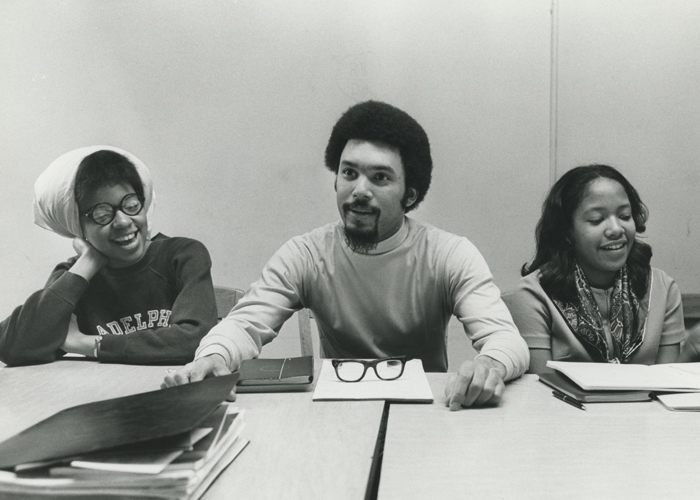 In the 1960s and 1970s, college students of color across the United States protest for equity and representation. At Adelphi, Black and Puerto Rican students pushed for the creation of an academic and cultural unit within the College of Arts and Sciences, leading to the launch of the African American Studies Program.
Today, the Center for African, Black and Caribbean Studies offers a minor to help students gain a better understanding of the experiences of people of African descent, social justice and racial inequity. In 2020, Adelphi became one of 23 institutions in the nation and the only one in New York to host a Truth, Racial Healing and Transformation Campus Center.
---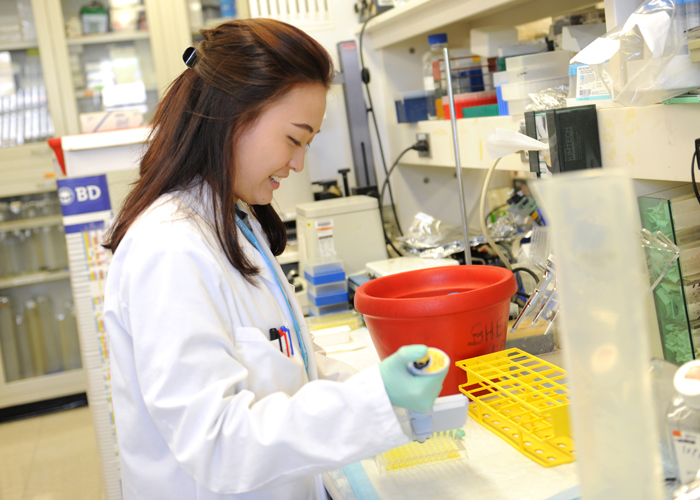 In the 1970s, social work and nursing students are out in the field, providing services such as counseling for federal employees and Adelphi's Nursing Center for Family Health Services in Freeport, New York.
In 2015, Scott and Angela Jaggar '62, MA '65, PhD, commit $875,000 to the newly named Jaggar Community Fellows Program. Formed in 2010, the program provides students with valuable experience working in paid internships at Long Island nonprofits. In 2020, Adelphi opens the Innovation Center, where students team up with community partners in the business and nonprofit sectors to work on projects to solve real-world problems.
---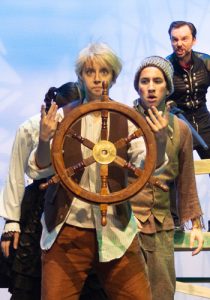 In 1982, Jonathan Larson graduates after participating in and contributing to numerous theater productions at Adelphi. He goes on to create the groundbreaking musical RENT.
Today, audiences of all ages enjoy music, dance and theatrical performances in the Adelphi University Performing Arts Center, which opened in 2008.
Since 2015, Mary Jane and Thomas Poole have sponsored the Poole Family Broadway Series to bring established and up-and-coming stars of Broadway to Adelphi.
---
In 1995, classics scholar Richard Garner, PhD, becomes the founding dean of Adelphi's Honors College, a living-learning community that emphasizes interdisciplinary and intellectual creativity.
Today, there are 300 undergraduates in all colleges and majors across campus enrolled in this academically rigorous program, now overseen by Dean Susan Dinan, PhD. They represent 11 states and four countries.