We are excited that you are interested in visiting Adelphi University!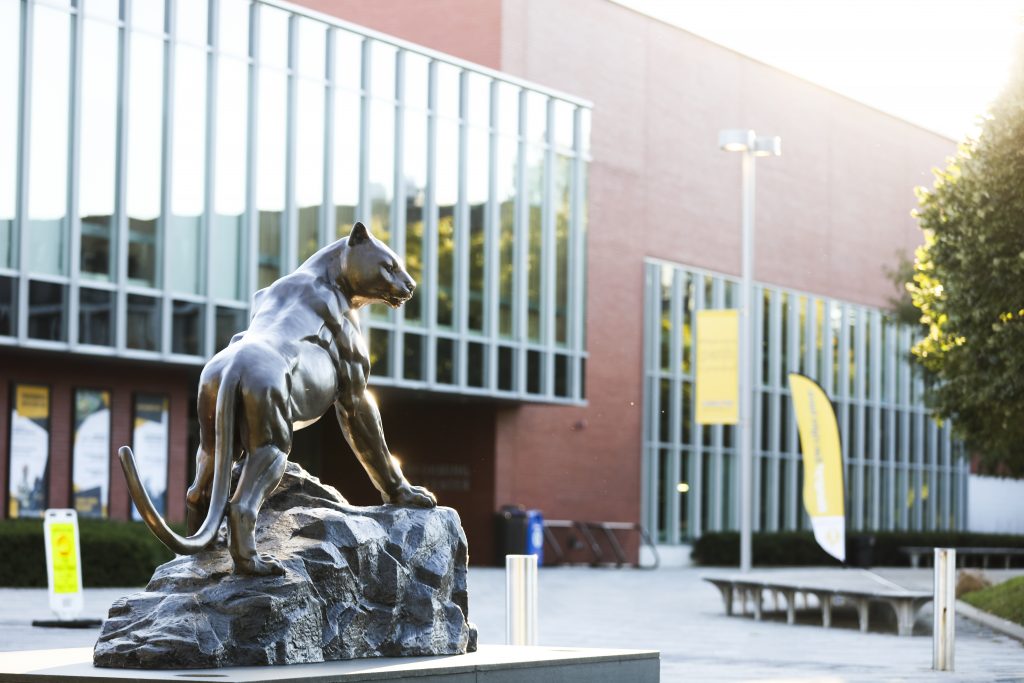 As a prospective student touring colleges, the best way to know if a school is the "right fit" for you can often be decided upon by visiting the campus. We welcome you with open paws!
Here at Adelphi University, we offer group visits to middle, high school and community college students who want to learn more about what Adelphi has to offer! During each group visit, students will get the opportunity to explore our campus on a guided tour by our Adelphi Ambassadors. They will also get the chance to sit through a information session where they will hear what makes Adelphi truly special!
This year we will be hosting group visits both in-person and virtually. You will have the option to choose your method of participation in a Group Visit with Adelphi University during the request form you will fill out below. Please note that the in-person capacity is 50 students and we require 1 chaperone per 15 students. Since in-person capacities are not an issue virtually, we encourage you to bring as many students that you may have that are interested. 
Please note, all group visits are scheduled to begin at 11:00 a.m. ET. There are no alternative options available. 
To book a group visit, please fill out the request form and click submit. Submitting a request does not confirm your group visit; your group visit either to campus or online is only confirmed after you have received an email approving your request. Our events staff will be in touch with you soon to confirm a date and time.
Upon registering you may want to check out our frequently asked questions and our tips for your group visit!
If you have any questions, please do not hesitate to contact us at groupvisit@adelphi.edu or at 516.877.3690
Adelphi's Group Visit Options
---
Coronavirus Admissions Events Updates
We encourage you to remain up to date on our latest community news and developments  and contact us at anytime with your questions.
Adelphi University's Office of University Admissions visitor policy requires minors under the age of 12 to wear a mask while on campus during indoor and outdoor activities at all times.
Unvaccinated individuals are required to continue wearing masks indoors at all times and outdoors where social distancing cannot be maintained, except while eating or drinking. Please see more detailed mask information on our vaccine FAQs webpage.
Masks are not required indoors or outdoors for individuals who are two full weeks out from the completion of a Moderna, Pfizer, Johnson & Johnson or World Health Organization (WHO)-authorized COVID-19 vaccine series. Note: Some individuals may continue wearing a mask due to personal preference or medical reasons.
Please share this information with your students, their parents and/or legal guardian and the teachers and/or chaperones that will be accompanying your students during their visit to campus.
For more information on our university policies please visit our website.