We are excited that you are interested in visiting Adelphi University!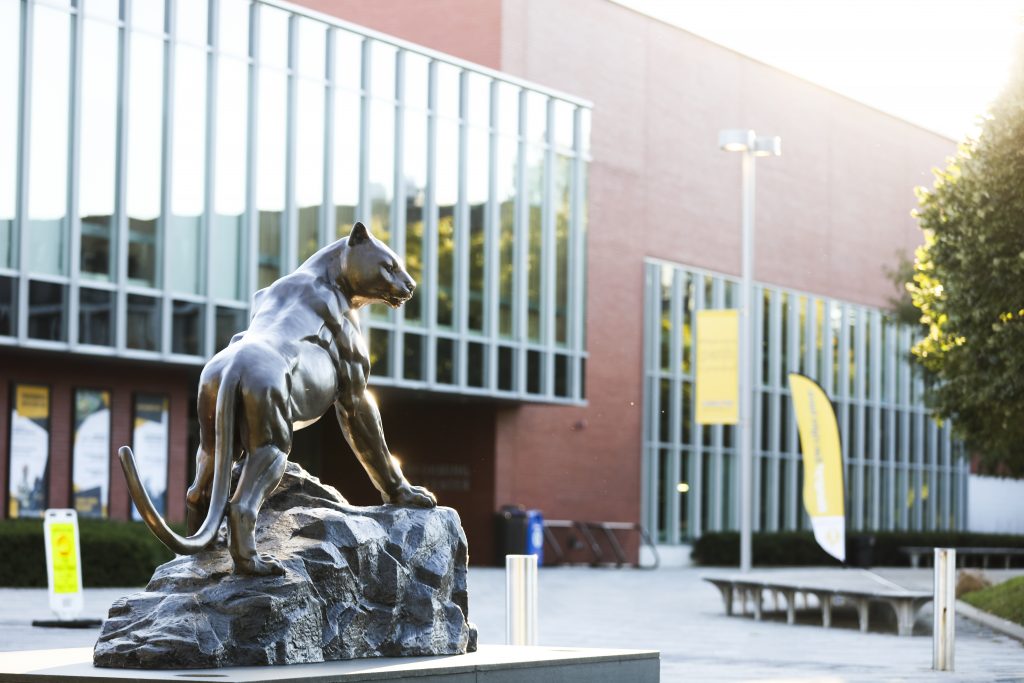 As a prospective student touring colleges, the best way to know if a school is the "right fit" for you can often be decided upon by stepping onto the campus. All organizations and schools are encouraged to bring their groups to explore and learn more about our beautiful Garden City campus! We welcome you with open paws!
Here at Adelphi University, we offer group visits to middle and high school students who want to learn more about what Adelphi has to offer! During each group visit students will get the opportunity to explore our campus on a guided tour by our Adelphi Ambassadors. They will also get the chance to sit through an information session where they will hear what makes Adelphi truly special!
Group visits are designed to accommodate 10-50 students and are generally available Monday through Friday throughout the year.
Please note, all group visits are scheduled to begin at 11:00 a.m. ET. There are no alternative options available. 
To book a group visit, please fill out the request form and click submit. Submitting a request does not confirm your group visit; your group visit to campus is only confirmed after you have received an email approving your request. Our events staff will be in touch with you soon to confirm a date and time.
Upon registering you may want to check out our frequently asked questions and our tips for your group visit!
If you have any questions, please do not hesitate to contact us at groupvisit@adelphi.edu or at 516.877.3690
Adelphi's Group Tour Options
A Day in the Life of a Panther: 9th-12th Grade
Designed for groups in grades 9-12th to explore the campus and picture themselves as a future panther while discovering what makes Adelphi's truly special. Our information session will include a discussion about our program offerings and will help prepare them for the transition to college.
The Panther Experience: Middle School
Designed for students in middle school to tour the Adelphi campus and learn about the educational pathways and career options Adelphi has to offer and how to prepare for college now.
College Awareness Days: 6th-12th Grade
Adelphi welcomes middle and high schools, groups, and organizations to visit our beautiful, 75-acre campus. Visits provide information about curriculum and programs, admission requirements, and offers student-led tours.
---
Coronavirus Admissions Events Updates