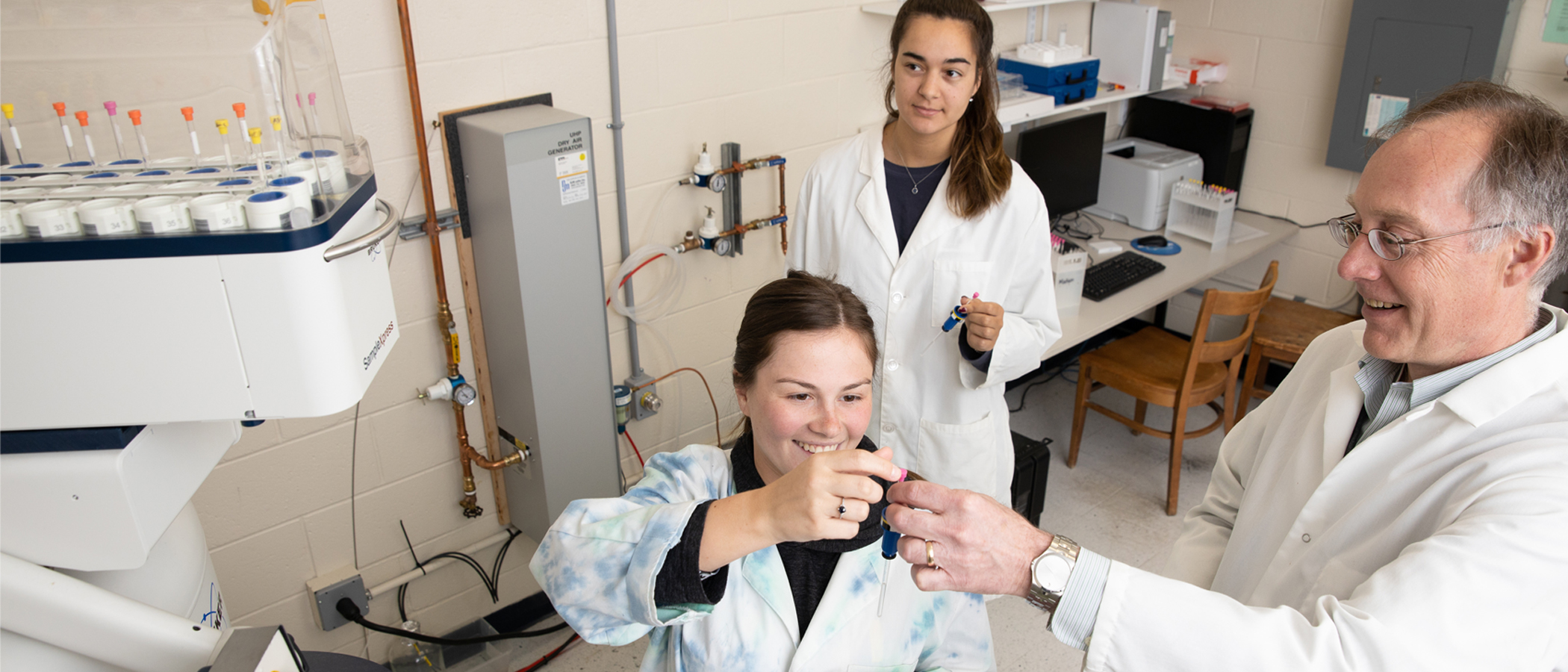 We challenge our students to ask questions. Solve problems. Think about "what if?" And the Adelphi faculty is leading by example in a perpetual quest for knowledge.
Student Research
Opportunities for student research enrich an Adelphi education.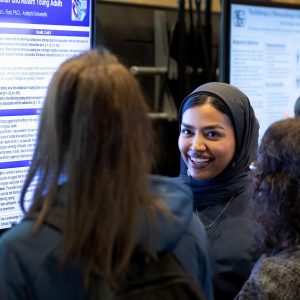 Academic and Creative Research Magazine
The cover story in our latest Academic and Creative Research Magazine showcases how we celebrate student participation in research and creative work.
It Starts With a Hypothesis
Independent research and collaborative projects. Experiments and inventions. Artistic creations and performances. Trial and error. Risks, rewards. Data, lots of data.
You will find these scholarly and creative pursuits in many forms at Adelphi. Undergraduate students gain career-boosting experience as research assistants in faculty labs and, unlike many other universities, they're also encouraged to embark on projects of their own. Master's and doctoral candidates are drawn to Adelphi for its reputation of innovative graduate-level research—with personal support from distinguished faculty in small, supportive classes.
And our faculty—the heart of Adelphi—keep the spirit of discovery alive in their labs and studios, in fields and forests, and anywhere a big question might lead.
Scholarship and Creativity at Adelphi
Exciting things are happening at Adelphi. See what's garnering our faculty's attention internationally, earning our students top awards and fellowships, keeping undergrad lab assistants busy—and what goes on behind the scenes as we support and share these efforts.
Research on Home Healthcare for Older Americans
College of Nursing and Public Health Assistant Professor Zainab Toteh Osakwe '06, PhD, discusses the importance of home health aides for the elderly during the COVID-19 pandemic in New York—and the role of the Clinical Education and Simulation Lab (CESiL) home-care setting in nurses' training.
Transforming STEM in Higher Education
Adelphi University's Professor Lawrence Hobbie, PhD, and Associate Professor Eugenia Villa-Cuesta, PhD, discuss their multidisciplinary effort to inspire diverse students to enter the STEM workforce through the STEM2 Network. This project is funded by a five-year, $500,000 National Science Foundation grant and involves collaboration with biology, chemistry and math faculty at four other local institutions.
Adelphi's Pulitzer Prize-Winning Composer, Paul Moravec
Adelphi's first Celebration of Scholarly Research and Creative Works video features an interview with University Professor Paul Moravec, DMA, who has created nearly 200 music compositions—including the Pulitzer Prize-winning Tempest Fantasy, inspired by William Shakespeare's The Tempest. One of his four operas was based on Stephen King's novel The Shining.
Explore More
An Adelphi education transforms lives in many ways. Students at all levels and disciplines have the chance to participate in experiential learning, including research, through classes, labs, projects, clinical experiences, internships, community service and more.
Adelphi Investigates
This is what discovery and creativity look like at Adelphi.
Launch Gallery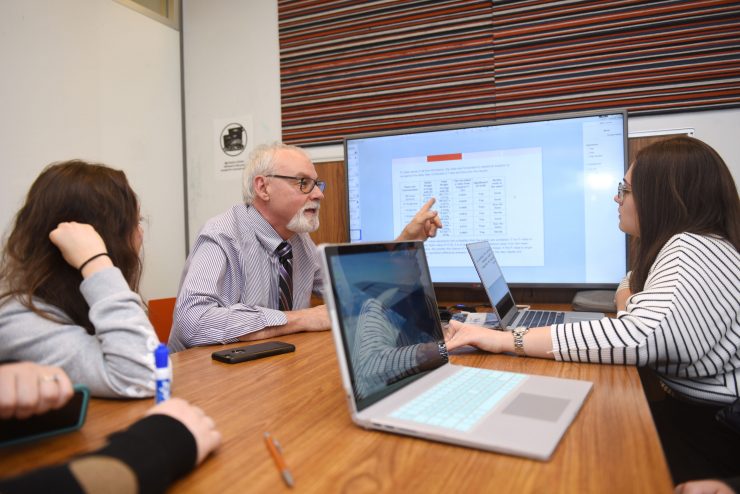 6 Photos
Adelphi Investigates
This is what discovery and creativity look like at Adelphi.
6 Photos
Office of Research and Sponsored Programs