Karen L. Fassenfeld Kolb
(She/Her)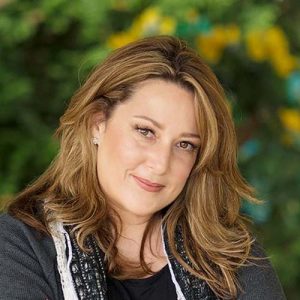 Karen Kolb directs the Faculty Center's efforts by providing evidence-based guidance at the institutional, departmental, and individual levels. Karen broadens The Center's reach by working with faculty of all stages and designing / developing professional development opportunities that align with their needs and goals (teaching, research, creative work, service). Karen is a proponent of holistic teaching and learning and a strong ally in the University's efforts to integrate Diversity, Equity, and Inclusion into all facets. With more than 25 years experience in teaching and training, applying learning frameworks, and integrating technology, Karen leads our faculty and FCPE staff in high quality, student-centered course design and delivery methodologies. Her research interests include Scholarship of Teaching and Learning, online teaching and learning, intrinsic motivation, and Andragogy and other adult learning theories.
Erik Fox-Jackson
(He/Him)
MA
Location
Alumnae Hall ALUMNAE HALL 1
Erik Fox-Jackson's art education background serves both sides of the instructional development process, through course development and interactive learning design/visual communication. Erik specializes in creating inclusive and responsive teaching through Universal Design for Learning (UDL), accessibility, and equity in online learning. With his strong background in visual communication, Erik often helps faculty promote their events, scholarship, or research. Erik has prior experience facilitating private and corporate training, and has taught in both the K-12 and Higher Education settings. His research interests include the arts online, childhood education, visual arts, game design, and systemic injustice.
Rui Huang supports faculty in creating effective learning experiences by integrating pedagogy and technology tools to meet the diverse learning needs of students. An area of Rui's expertise includes optimizing online courses with rich media using Captivate, simulations, and animations. Rui also performs much of the online quality assurance reviews for FCPE and, as the longest standing member of the online team, can articulate best practices nationally, as well as how Adelphi Online contributes to this body of work. Rui's strengths straddle all sides of the course development process— design, implementation, and delivery.
Leeann Mello is the second member of the video media team. She works directly with faculty fulfilling video requests such as filming, editing, and video training, and excels in video post-production. Leeann also records live events on campus, such as conferences, that are used as educational content or relate to faculty research. As editor of the FCPE Newsletter, Teaching @ AU, Leeann storyboards, writes and films profiles of faculty teaching excellence. She is committed to highlighting faculty accomplishments throughout the university, and helping faculty further their research through the use of video. Leeann was promoted from Student Media Technologist to full time Video Editor after receiving her degree in communications with a concentration in journalism.
Kevin Mobbs strives to develop an instructional design process which is freely collaborative in order to bring forth a course-vision of student learning and success. By interweaving his experience as a university music professor, academic director, LMS administrator, and faculty development professional, he is adept at solving course design and delivery problems. Kevin is particularly interested in the principles of Universal Design for Learning (UDL) and Learning Experience Design (LX) which have the power to provide more acoustic learning experiences as technology fades into the background.
Julie Santana's background in English education and educational technology aids her in the instructional design process. Julie has prior experience as an English teacher in the K-12 setting and as an educational workshop leader. She strives to implement technology in meaningful and intentional ways to transform how instructors deliver content and how students demonstrate an understanding of key competencies. Julie is particularly interested in assistive technology, strategies for creating a spirit of community and collaboration in learning spaces, Universal Design for Learning (UDL), and Social Network Analysis (SNA).
Prior to joining the Faculty Center, Jennifer Southard taught undergraduate composition writing courses and provided academic support to post-secondary students of varying skill levels and backgrounds including those with ADHD and learning/language-based disabilities such as dyslexia, as well as adult learners. Thus, Jennifer strives to design and develop courses which are not only rooted in Universal Design for Learning (UDL) but also utilize assistive technology such that all learners are given equal access to robust learning opportunities. Jennifer is also interested in best teaching practices related to Multimedia Learning Theory and its impact on student achievement.
After receiving his degree in film studies and 8 years of work experience in broadcasting, Vincent Sun heads the video media team, as an Interactive Learning Designer for Video. Vincent specializes in video and audio production, assisting faculty with creating media content such as educational videos, faculty profiles, course introductions, research reels, event recording and live streaming, podcasts, etc. Furthermore, he provides faculty with media training on how to create their own media content for their teaching. Vincent also films and produces the video vignettes in the FCPE newsletter. His portfolio includes digital video filming, video editing, motion graphics, and digital photography.
Hours
Regular Semester Hours

Mon-Thu: 9:00am - 7:00pm

Fri: 9:00am - 5:00pm

Summer Hours

Mon-Thu: 9:00am - 3:30pm

Fri: Closed