Academic Attire and Stoles
Commencement regalia consists of our custom brown cap and tassel and a gown with gold-embroidered Adelphi seal and the colored hood of your discipline. Recipients of associate degrees do not wear hoods.
Ordering
The Academic Attire ordering portal closed on June 30, 2020.  It will reopen in early 2021 for new orders.
Honor Cords and Stoles
Various organizations and departmental honor societies have stoles and/or cords available for their cohort. Graduates should reach out to any organizations they belonged to on campus to see if they participate.
Currently, Adelphi does not provide cords or stoles for Latin Honors. Anticipated Latin Honors are noted next to each graduate's name in the program.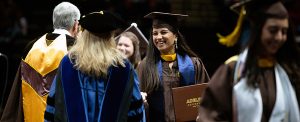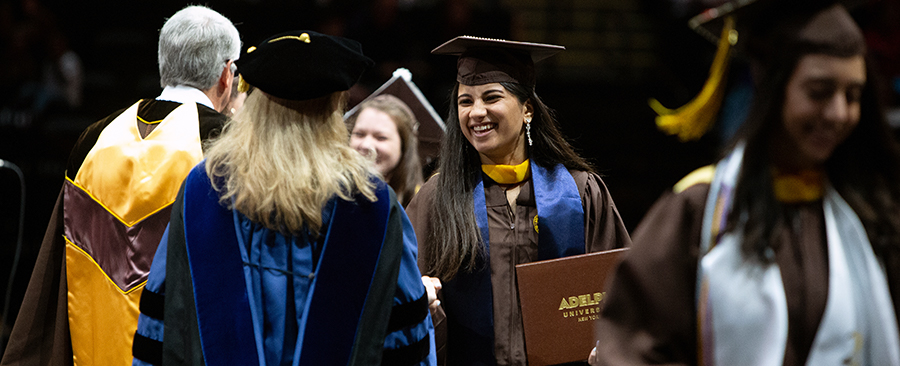 How to Wear Your Cap and Gown
Your cap and gown can be confusing, and many students are unsure of how they are worn. What side does the tassel go on? How do I wear my hood? Get information for all graduation levels by viewing the videos at the links below: