Our faculty will include the following experts: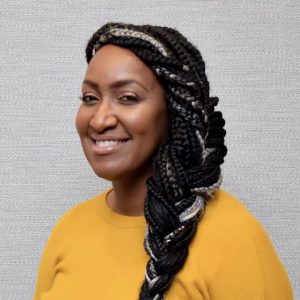 Christina Flythe, MSW, joined Adelphi in 2019 as one of the facilitators for Leading in Community, a leadership development program with a goal to broaden and strengthen the leadership pipeline for people of color and prepare them for nonprofit and community leadership on Long Island. As a graduate from the first cohort, Leading in Community strengthened Christina's skills, resources, and provided the tools she needed to advance in the nonprofit sector. When she first entered the cohort she was serving in a mid- level management capacity as the Senior Program Coordinator for Parent Leadership Initiative, a leadership program of Child Care Council of Suffolk, Inc, that brings together families across all socioeconomic and educational backgrounds while developing skills, working knowledge, and confidence needed to offer potential for change within a community. She was then promoted to Director and now currently serves as the Director of Nutrition of Child Care Council of Suffolk, Inc. where she is responsible for developing nutrition guidelines under the United States Department of Agriculture (USDA) and oversees all aspects of the organization's nutrition initiatives for over 300 child care providers across Suffolk County.
Christina is a certified facilitator for Parent Leadership Training Institute and works with various organizations across Suffolk County including L. E. A. D., a mentoring program for at risk girls and sits on the Executive Board for National Council of Negro Woman, Huntington Section.
Christina received her baccalaureate degree from Lincoln University, a. M. A. in Childhood Education and her MSW from Adelphi University.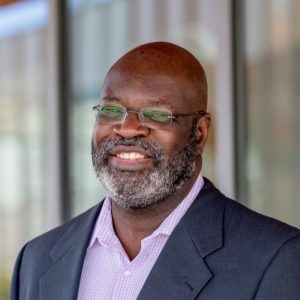 In 2012, Dr. Leander joined Adelphi University  as the Assistant Director of the Center for Nonprofit Leadership, charged with managing the Center's initiatives around nonprofit leadership and organizational development, and delivering training programs and consulting services to nonprofit executives. In 2013, he developed and later directed Leading in Community. 
During his more than 21-year career, Dr. Leander has been a consultant delivering curriculum, training and facilitation to promote strategic change and diversity initiatives in businesses, nonprofit organizations and higher education in the United States and abroad. Dr. Leander has also served as the Senior Planning Consultant with the Institute for Organizational Leadership (IOL), a nonprofit educational institution based in Jasper, Georgia. His professional affiliations include the International Leadership Association and the Academy of Management where he has been a presenter. He has also presented at the Randall L. Tobias Center for Leadership Excellence at Indiana University.
Dr. Leander received his baccalaureate degree from Dowling College, an M.A. in Organizational Leadership from Gonzaga University and a Ph.D. in Organizational Leadership from Eastern University.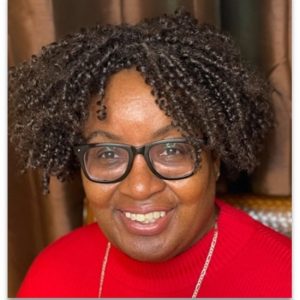 Sandra A. Mahoney is the Executive Director of the Fred Schaufeld Scholarship Program, an initiative of the Schaufeld Family Foundation. With a background in education, organizational development, healthcare administration, and nonprofit management, at the Foundation, she leads the efforts to provide academic, financial, and emotional support for the many challenges, students face as they move forward in their collegiate journeys.
Prior to her tenure at the Foundation, Ms. Mahoney was a Vice-President with United Way of Long Island where she was charged with providing staff leadership for the Education component of the Integrated Community Impact Agenda including distributing over $7.5 million annually to over 110 community organizations in the Long Island region in the organizations' priority areas of Education, Income and Health. She also worked with funders, partners, and the community to develop strategies and initiatives to ensure that more youth were engaged in school and graduated with options for their futures.
Ms. Mahoney has been involved with adult learning for many years and has taught courses in Leadership and Mentorship, Financial Literacy, Business Writing and LPN Nursing Review Preparation.
Ms. Mahoney and her family live in Long Island, New York, and she is active in several organizations dedicated to education, health, and social justice.
Schanica Pickens earned her M.S.W. at New York University School of Social Work and currently holds the position of Assistant Dean of Student Affairs at Adelphi University School of Social Work Program. Schanica maintains a steadfast commitment to leadership, social justice, and to elevating and centering the social work community as agents of change and leaders in the face of increasingly complex systems that adversely impact vulnerable groups. Schanica successfully completed the Council on Social Work, Program Director's Academy as well as the Center for Nonprofit Leadership, Leading in the Community certificate program.  Schanica is co-chair of the Social Work Licensing Committee, serves on the Academic Advisory Board for Valera Health as well as the Academic Community Board for CUNY York College and mentors students where she takes pride in cultivating confidence through education and building self-esteem.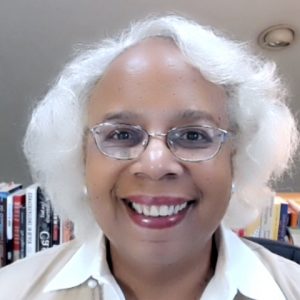 Jennifer M. Rutledge has over 35 years' experience in providing assistance to organizational leadership in the areas of governance, board and individual leadership development, management development, long-range and strategic planning, organizational development, and training. She has helped private companies, associations, and nonprofits develop strategic initiatives designed to address emerging issues and has served as a facilitator and guide providing technical assistance throughout the resulting processes. Rutledge has worked with nonprofit organizations on Long Island for over 20 years and has served as a consultant with the Center for Nonprofit Leadership at Adelphi University's School of Social Work since 2010.
Jennifer has a Master's Degree in Business Administration and an undergraduate degree in Industrial Psychology. She is an author and has served as adjunct faculty at the University of Virginia, Marymount/Fordham University, and the University of California at Berkeley.
Location
Social Work Building, 240