Our faculty will include the following experts:
Dr. Laura Quiros, PhD, LMSW, Program Director, Anti-Oppressive Leadership Fellows, advises, coaches, and trains boards of directors, executives, and other professionals across the corporate, professional services, higher education, and non-profit sectors to advance their DEI efforts. She regularly works with clients to expand their racial literacy and help them communicate more openly about race and racism. She also helps clients identify, understand, and overcome issues that create a culture of organizational whiteness.
For the past 11 years, Dr. Quiros has served as an Associate Professor of Social Work at Adelphi University, where she teaches social work practice at the doctoral and master's levels. Beginning on September 1, 2022 Dr. Quiros will join Montclair State University, Department of Social Work and Child Advocacy as an Associate Professor. This will situate Dr. Quiros in her community of Montclair NJ, where she will continue to lead and be involved in anti-oppression work within the school system and the wider community.
Her research and scholarly interests focus on the social construction of racial and ethnic identity and trauma informed care through a social justice lens. Dr. Quiros also serves as the Director of Adelphi University's external Diversity Certificate Program offered through the College of Professional and Continuing Studies. She was awarded the Adelphi University 2021 Award for Excellence in Teaching Social Justice, Equity, Diversity, and Inclusion (SJEDI). The annual Excellence in Teaching SJEDI Award honors an Adelphi professor who demonstrates a commitment to SJEDI inside the classroom above and beyond the standard curriculum for the faculty member's discipline.
As a woman of color from a multicultural background, Dr. Quiros leverages her experiences, relationship building, and clinical skills to foster connections, inclusion, and empathic accountability.
Having to negotiate her own identity required her to create safe spaces to survive and thrive and helped her develop tools that allow her to relate to various experiences that impact diverse groups.
Dr. Quiros earned a Doctor of Philosophy in Social Welfare from The Graduate School and University Center of the City University of New York. She also earned a master's degree in social work from Hunter College School of Social Work and a bachelor's degree in Psychology from Skidmore College.
Todd Vanidestine, PhD, MSW, MHR, Network Coordinator, Anti-Oppressive Leadership Fellows, is an Assistant Professor at West Chester University, Graduate Social Work Department. His research interests include racial & ethnic health inequities, critical race theory, community organizations & organizing, critical discourse analysis, and emphasizing anti-oppression in social work education & practice. Todd's academic pursuits are guided by over 20 years of social work practice experience, in addition to over 10 years of diplomatic work in the U.S. Air Force. Specific practice experience includes roles as a community organizer, program implementation consultant, trainer, case manager, youth care specialist, and substance abuse counselor for veterans. He also worked as an organizer/resource trainer with the People's Institute for Survival and Beyond, a nationally-recognized organization that provides the Undoing Racism™/Community Organizing workshop, networking support, leadership development, alliance building, and education to undo structural racism. Todd is committed to co-creating community-learning environments where people are encouraged to combine their critical insights from lived experiences with more formal educational material as the basis to build collective power and strategically challenge social injustices.  
Beverly Araújo Dawson, PhD, MSW, Network Coordinator, Anti-Oppressive Leadership Fellows, is a Professor, consultant, and the inaugural Director of the Online MSW Program at Adelphi University's School of Social Work. She earned her doctoral and master's degrees in Social Work from the University of Michigan. She earned a Bachelor's degree in Psychology from Hunter College. Her research focuses on social work pedagogy in online learning environments and health disparities among Latinx populations. Dr. Araujo Dawson is an experienced and successful online learning leader with a background in instructional design. As a self-identified Dominican/Afro-Latina, Dr. Araujo Dawson brings a wealth of personal and professional experience to the academy and organizations.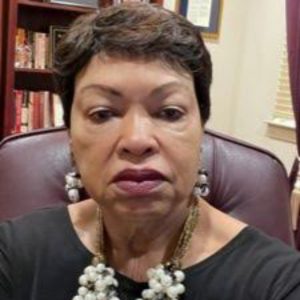 Joyce James LMSW-AP, Network Coordinator, Anti-Oppressive Leadership Fellows, is President and CEO of Joyce James Consulting, LLC, providing racial equity consulting services to systems, institutions, and community-based organizations, across the Country. She has a long history of advocacy, innovation, and leadership in systems transformation.
Ms. James formerly served as the Associate Deputy Executive Commissioner of the Center for Elimination of Disproportionality and Disparities and the Texas State Office of Minority Health at the Texas Health and Human Services Commission.
Ms. James serves on local, state, and national boards and committees, bringing her expert knowledge and experience in leading anti-racist work. She has been recognized nationally for her leadership and understanding of the role of institutionalized racism as the underlying cause of racial inequities across all systems.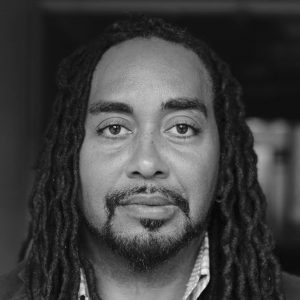 Michael Sean Funk, EdD, Network Coordinator, Anti-Oppressive Leadership Fellows, is a Clinical Associate Professor and Director for the Steinhardt School of Culture, Education, and Human Development, Higher Education and Student Affairs program at New York University where he teaches courses including Diversity in Higher Education, Leadership in Higher Education, College Student Learning and Development, Foundations of Higher Education, Internship Seminar in Higher Education, and Undergraduate Advising.
He received his doctorate from the School of Education, University of Massachusetts, Amherst Social Justice Education program. His dissertation, Making Something of It, explores The Untold Stories of Promising Black Males at a Predominately White Institution of Higher Education. In addition to working at NYU, he has two decades worth of experience working in higher education within various capacities including Academic Affairs, Student Affairs, and Academic Advising Services, and Residence life. Michael is also a Steinhardt Knowledge Partner who works with faculty to support efforts toward creating inclusive classroom settings.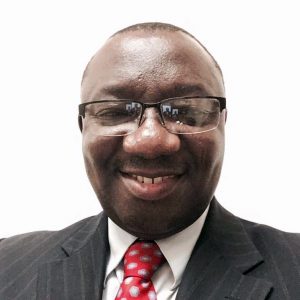 Ohiro Oni-Eseleh, PhD, MBA, LCSW, Network Coordinator, Anti-Oppressive Leadership Fellows, is the Assistant Dean of Program Development and Community Engagement at Adelphi University's School of Social Work, and also the Director of the Hudson Valley Center of the School. Prior to entering academia, he held management positions in health care organizations and led several efforts in program development, creating and implementing policies, and supporting the workforce of organizations through training and interdepartmental collaborative work.
Dr. Oni-Eseleh's other accomplishments include sourcing and obtaining funding to provide scholarships to students of the Hudson Valley Center, creating community partnerships resulting in increased field education opportunities for students and ensuring a more extensive presence for Adelphi University in the Hudson Valley area, leading alumni engagement efforts to develop a strong alumni network, growing the university's continuing education program in the Hudson Valley area, creating a program to mentor students in research and mentoring them to present their work at academic conferences, creating the first ever anti-racism initiative at the Hudson Valley Center and creating a policy forum for the exchange of ideas regarding the social policies that affect less privileged and vulnerable groups.
Sara Terrana, PhD, MA, MSW, Network Coordinator, Anti-Oppressive Leadership Fellows, is an Assistant Professor of Social Work at Adelphi University. Her current research has a dual focus, first on nonprofit human-service organizations (NPOs) located in neighborhoods of concentrated disadvantage, and second, a new project focused on the pedagogy efforts of teaching social work students about social action and social justice. Her research on the NPO sector is of particular importance given the pronounced role that community-based organizations have in urban, low-income, communities of color in an era of increased privatization and devolution and the resulting macro social policy changes that have made such communities highly dependent on such organizations to provide social safety-net services.
Dr. Terrana specializes in qualitative methodologies and has advanced computer-assisted qualitative data analysis software (CAQDAS) training. She is currently a principal investigator for a mixed-method University funded project evaluating the impacts of Social Action Initiatives 2021–2022. In addition, Dr. Terrana has several publications in peer-reviewed journals, including Human Service Organizations: Management, Leadership & Governance. She has presented her work at national and international conferences across academic disciplines.
Dr. Terrana earned her M.A. at Teachers College – Columbia University, focusing on macro practices and urban poverty. She completed her M.S.W. at UCLA Luskin, School of Public Affairs, and she completed her doctorate in Social Welfare, also from UCLA.
Rani Varghese, MSW, EdD, Network Coordinator, Anti-Oppressive Leadership Fellows, is an Associate Professor in the School of Social Work at Adelphi University. She was trained in the fields of Social Justice Education, Social Work and Women, Gender & Sexuality Studies and brings an interdisciplinary approach to her research, teaching, consulting, and practice. Her clinical experiences have been in the context of colleges & universities, providing individual counseling, advocacy and referral to survivors of gender-based violence.
Her research examines (1) social work practice and pedagogy through a social justice framework and an interdisciplinary lens and (2) the impact of intergroup dialogue on participants and facilitators. She has also been able to link her practice experiences to her scholarship, collaborating with colleagues to write about trauma-informed social justice practice and supervision. Dr. Varghese is also a contributor for the Teachings for Diversity & Social Justice and the Readings for Diversity & Social Justice textbooks which are widely used across disciplines in colleges & universities throughout the country.
Outside the classroom, Dr. Varghese co-facilitates a teaching discussion group with faculty in the School of Social Work about pedagogical and curricular issues (i.e. socially locating ourselves as faculty or responding to critical incidents in the classroom). She also provides DEI (i.e. implicit bias, microaggressions, social justice) training, consulting and coaching across a range of organizations and institutions.
Dr. Varghese earned her MSW from Smith College for Social Work and her Ed.D. in Social Justice Education from the University of Massachusetts Amherst.
Location
Social Work Building, 240