Nassau County Closer to the Crib
A collaboration with the Nassau County Office of the District Attorney
The Closer to the Crib Program is a collaboration of the Adelphi University Institute for Parenting and the Nassau County District Attorney's office. It aims to help parents of 0-5-year-olds in Nassau County make decisions that improve the stability and wellbeing of their families and thereby reduce future court involvement.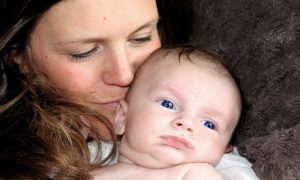 About the Program
Closer to the Crib is a specialized program that focuses on addressing unresolved traumas and challenges for parents who have 0-5-year-old children. The program promotes positive developmental outcomes for the children through evidence-based trauma treatment and focused developmental guidance. Supporting a healthy relational environment and reducing the effects of toxic stress will help families thrive. Families will participate for up to 12 months.
The program provides comprehensive assessment, case planning, and intensive case management, and, when indicated, Circle of Security Parenting and/or Child-Parent Psychotherapy. With comprehensive assessments and effective evidence-based, developmentally informed and trauma-focused treatment, the cycle of acute behavioral and emotional difficulties may be interrupted to benefit families and communities.
The Institute for Parenting
Location
Linen Hall, Lower Level Room 8