Postgraduate Certificate in Parent Education and Parent Guidance
A comprehensive one-year program for professionals that promotes a deepened understanding of the theories, values, and principles that inform your work with parents.
This is an intensive year-long training program designed for parent educators, teachers, child welfare case workers, and clinicians who work with parents and children. Its goal is to promote a deepened understanding of the theories, values and principles that inform best practices to engage families and promote healthy development.
There is a growing body of knowledge supporting the notion that professional guidance and support enhance parent-child interactions, leading to healthier development in children in social-emotional, cognitive, language, and academic domains.
Through the theoretical lenses of attachment, emotion regulation and interpersonal neurobiology—to name a few—participants will build a solid foundation of knowledge about parents and children. Child development will be studied from infancy through adolescence across a variety of domains. We will focus on the developing parent-child relationship and the inextricable links between each domain. A component on program delivery and the principles of parent guidance will teach the skills for the application of this new knowledge.
Through these ongoing seminars participants will be immersed in a learning process that will focus on the challenges, issues, and dilemmas that shape their work with parents. Participants will learn important concepts in working with developing families while enhancing their skills to coach, teach, and reinforce parents' ability to create the healthiest of environments for their children.
The curricula for these seminars will focus on important areas of development, combining lectures, didactic and experiential learning covering the family, the parent-child relationship, and the developing child from infancy through adolescence. Participants will discuss and integrate the program content through a reflective examination of their own work. Seminars are designed to give participants a solid understanding of the requirements for effective program delivery. Participants will have the opportunity to apply this knowledge, discuss cases, and receive feedback on their work.
Program Info
Who Should Attend
Human services professionals who have completed an advanced degree (e.g., MSW, EdD, PhD, MD)
Human services professionals who have completed a bachelor's degree and have experience working as parent educators
Human services professionals whose role influences the direction of families' lives
Parent educators and clinicians who are currently working with parents and families
Dates, Times, and Modality
The Core Seminar meets on thirty (30) Tuesday evenings from 6:00 p.m. to 9:00 p.m. via Zoom, beginning on September 19, 2023 and ending on May 14, 2024. The link will be provided upon acceptance and receipt of tuition or an agreed-upon payment plan.
Curriculum Highlights & Topics
The Development of the Parent-Child Relationship
Current Research on Brain Development and the Impact of Early Environments
Introduction to Attachment Theory and Attachment Behaviors
Core Concepts in Interpersonal Neurobiology
Understanding how the Parent-Child Relationship promotes capacities for self-regulation in children
Child Developmental Pathways: Infancy to Adolescence
Child Behavior as Communication of Individual Needs
Parenting Theory and Research
Introduction to Evidence-Based Practices in working with parents
Impact of Stress & Trauma on Parenting Practices and Child Development
The Process of Parent Guidance and Education from a Strengths-Based Perspective
Certificate Requirements
The Certificate will be awarded at the end of the program when requirements (attendance, participation, final assignment) are met. This program meets partial requirements for certification as a New York State Parent Educator through the New York State Parenting Education Partnership (NYSPEP) and for Infant or Early Childhood Mental Health Endorsement® through the New York State Association for Infant Mental Health (NYS-AIMH).
Program Cost & Fees
Nonrefundable Application Fee: $15
Program Cost: $3,300
Total Program Cost: $3,315 (Contact us to discuss payment options if needed.)
Our Faculty
Instructor Jaclyn Kodosky, LMSW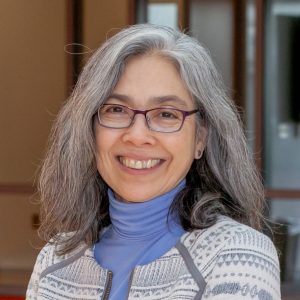 The Institute for Parenting
Location
Linen Hall, Lower Level Room 8