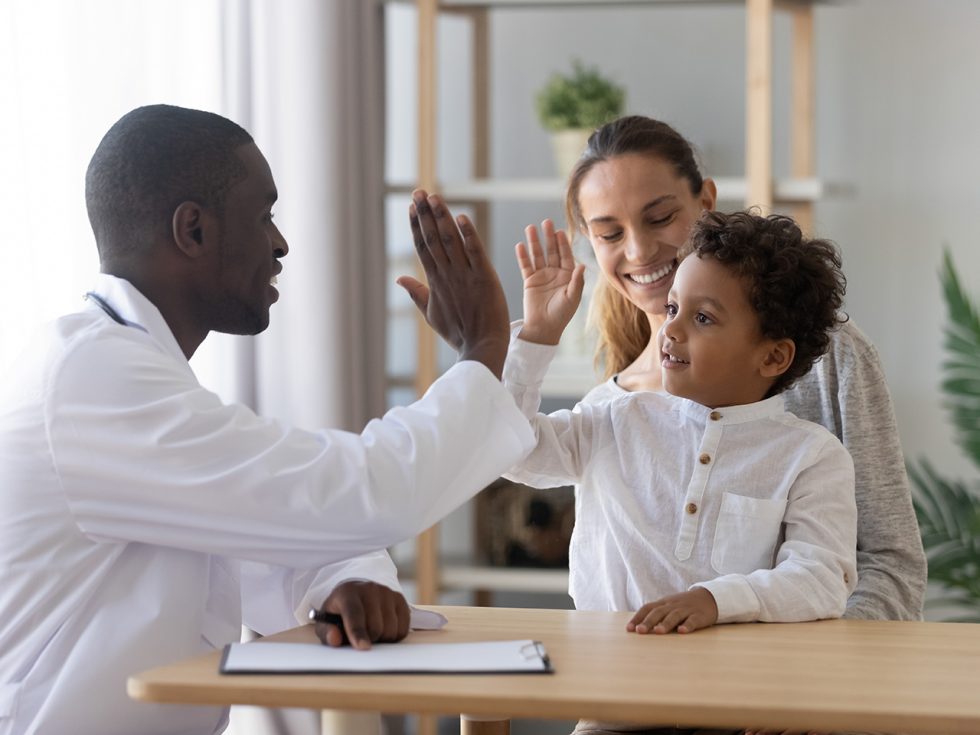 The​​​​​​​​ Health Resources and Services Administration (HRSA) has awarded Adelphi University's School of Social Work and College of Nursing and Public Health a grant to train 120 graduate students in behavioral healthcare.
An innovative new program, one of the first of its kind on Long Island and one of only a few in the country, now connects Adelphi University with local community college students—streamlining their path to a bachelor's degree.

In today's fast-paced career world, some students are eager to earn their degrees and enter the workforce quickly to save money on their education and begin earning a salary.

When the COVID-19 pandemic forced hundreds of colleges and universities to shutter their campuses, a group of Adelphi students came up with an idea: They'd build a digital replica of the Garden City campus in the popular game Minecraft so they could have a virtual college experience.

Across New York City's diverse neighborhoods, schools struggle to attract and retain the talented teachers that students deserve. To address this critical issue, the New York City Department of Education's Teaching Fellows Program awarded Adelphi University a $9 million grant in April. The Teaching Fellows Program at Adelphi, which will start in January 2022 and run for…

Six students from the College of Nursing and Public Health have been named Rising Stars of Research and Scholarship by the international nursing honor society Sigma Theta Tau.

Newsday features Adelphi's recent announcement of requiring the COVID-19 vaccine.

Katherine Fiori, PhD, psychology professor and chair of the Gordon F. Derner School of Psychology, is quoted in a CNN story about how casual relationships benefit seniors.

Stephanie Lake, PhD, senior lecturer and director of Adelphi's criminal justice program, shares her expertise in a Chronicle of Higher Education story.

Dear students and families, Adelphi has continued to monitor the science and data regarding the spread of COVID-19. For the well-being of our community and to enable our return to a full academic experience this year, we are requiring all students to be fully vaccinated before returning to Adelphi for the start of our fall 2021…

Adelphi University has been recognized for its exceptional student support initiatives, programs and post-graduate success by GradReports, Colleges of Distinction and the Fiske Guide to Colleges in their latest iterations.

This past year, the Adelphi community showed its resilience and strength as we Zoomed through classes and meetings, connected with one another over FaceTime and dreamed of better days ahead. Now that the world is starting to reopen, our future is bright and the Panther community is ready to be back together in full force.

Dear Student, Between classes, studying, going to work and your social life, we know it's hard to find time to get affordable, well-balanced, convenient meals, but we are here to help! Dining Services is dedicated to providing a variety of nutritional items for our students every time they dine on campus. We offer an assortment…

Adelphi University is pleased to announce the creation of a Staff Council.

For 16 years, Adelphi's English department has celebrated outstanding undergraduate and graduate student writers with the Donald Everett Axinn Awards in Creative Writing. Started in 2005 by Professor Judith Baumel (also founding director of the Creative Writing program), former Adelphi President Robert Scott, PhD, and generous donor Donald Axinn, DHL '03 (Hon.), the awards recognize…

The National Science Foundation (NSF) has awarded Adelphi a grant for an international research collaboration with the University of Warsaw. It will fund continuation of the U.S.-Polish International Research Experiences for Students (IRES), focused on solar energy research.

Dear Adelphi Community, As of today, nearly 2,400 of our students, faculty and staff have voluntarily uploaded their proof of COVID-19 vaccination as part of Adelphi's COVID-19 Vaccine Incentive Program, which we announced on May 10. Our Health and Wellness team continues to urge all our students, faculty and staff to get vaccinated against COVID-19. It is the most…

The announcement of a fund that will support the Adelphi Center for Nonprofit Leadership's advancement of racial equity among star nonprofit leadership is featured by 1045TheDan.com.

Adelphi doctoral candidate Joseph Amnawah discusses being named a national Jonas Scholar and his career in psychiatric nursing in an LI Herald feature.

Adelphi alum and NFL legend Al Davis' career is remembered in a Yardbarker feature.

Manoj Pardasani, PhD, dean of Adelphi's School of Social Work, shares his expertise in a MSW Online Q&A.

Andrew Jacobson '20 shares his experience working virtually in a Newsday feature. The story was also featured in the Florida News Times.

Dear Adelphi Community, The Cybersecurity and Internet Security Agency (CISA) and the Department of Homeland Security have notified us of an urgent security issue affecting all Windows-based computers. The issue is actively being targeted by criminals and nation-state actors. Microsoft has not yet released a fix for the problem. To protect Adelphi's data and its…

The​​​​​​​​ Health Resources and Services Administration (HRSA) has awarded Adelphi University's School of Social Work and College of Nursing and Public Health a grant to train 120 graduate students in behavioral healthcare.

Now in its third year, our Hispanic Community Partnership Program has more than tripled in attendance and is drawing interest from Hispanic teens as far away as California. The program is just one part of our commitment to student success and access to education, and a significant stepping-stone toward our goal to be a Hispanic-Serving Institution.

Despite grueling schedules, our scholar-athletes continue to lead academically among all Northeast-10 institutions. Finishing first in Fall 2020, they've taken the top spot in eight of the past 11 semesters—winning in their sports and their studies.

Eugene Neely, former dean of libraries and a full-time professor in University Archives and Special Collections, passed away earlier this year.

Many people look at theater as a form of entertainment, but what if theater could be a catalyst to learning? That's exactly what Micah Oelze, PhD, assistant professor of history, had in mind when he decided to bring Theatre of the Oppressed NYC to Adelphi.

On a podcast featured on InnovateLI, President Christine M. Riordan, PhD, discusses managing the pandemic, innovation and the future of Adelphi.

Newsday highlights Adelphi's campus life partnership with Nassau Community College.

Adelphi's new campus life partnership with Nassau Community College is featured in Inside Higher Ed.