Are you ready for for 24 hours of giving back? Together, we'll make a crucial difference in a short period of time and what better way to do this than using our toolkit!
1 week out
Promote the day on social media platforms, in digital communities, and in your network to build anticipation and excitement.
3 days out
Contact classmates, peers, and previous donors in the days leading up to One Day to Give and offer them the opportunity to make their gift ahead of time.
Day of
Reach out to your network to promote matches and challenges that increase overall donations on Giving Day.
Day after
Thank your network by sharing messages of the impact of Giving Day.
Email Guidance
We have put together a list of tips and resources for promoting your campaign, as well as inviting others to join in, via email.
Social Media
Show your support and spread the word on social media. We have compiled a set of hashtags and blurbs you can use to better connect with others and share the spirit of One Day to Give.
Giving Day Ambassadors
As a Giving Day Ambassador, you can help us create the momentum we need to have a successful day.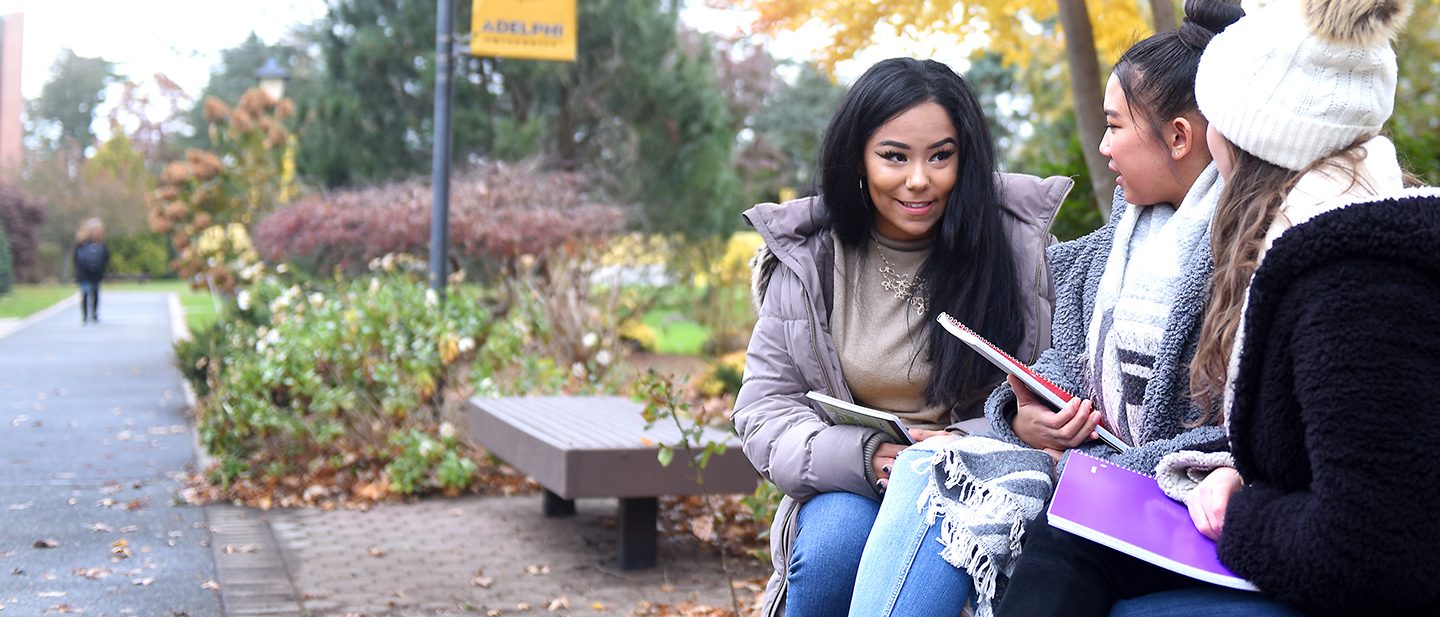 Help Adelphi Make History
On Giving Day, 3.23.22, Adelphi will take a major step in building tomorrow together. Help make Adelphi stronger than ever, and help make this landmark day — in a landmark year — a day we will celebrate for years to come.