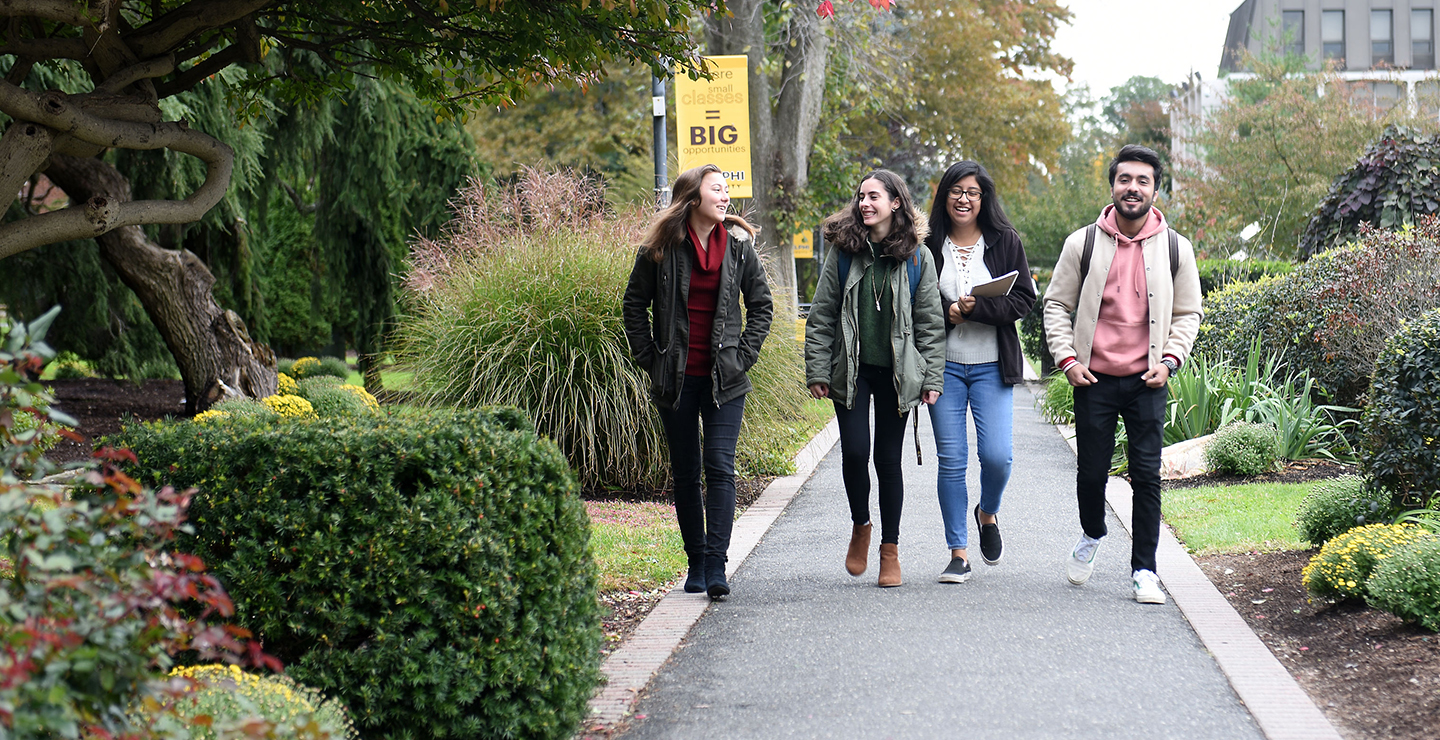 At Adelphi University, we understand that every student is an individual, and every student takes a different path to reach his or her goals.
This program has been re-imagined and will no longer be available in its current format. Please stay tuned to information about Adelphi's new upcoming program: Adelphi Plus.
This unique General Studies Learning Community combines first-year liberal arts courses with individual academic coaching that sets you on the path to success.
Our experience proves that high expectations, a purposeful curriculum, dedicated faculty and personalized attention encourage to students to excel.
In addition to a rigorous, mandatory liberal arts curriculum, the program provides comprehensive academic support services, including individual tutoring and counseling. At the end of the first year, students who have successfully completed the General Studies Learning Community are accepted as matriculating sophomores into Adelphi's other undergraduate degree programs.
Established in 1985, the full-credit General Studies Learning Community features small classes and personal advisement to ensure each student's progress. The curriculum consists of mandatory, non-remedial freshman liberal arts courses that meet the majority of Adelphi's general education requirements.
Through small classes and intensive interaction with faculty, counselors, tutors and students, you'll never feel lost in the crowd.