Microsoft OneDrive is a web-based cloud storage platform that lets you store, share, and sync your files between all of your devices.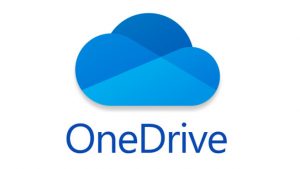 If you're a current student, faculty or staff member at Adelphi University, OneDrive is a great way to share files, keep track of all your projects, and collaborate with others on Office documents.
Features and Benefits
Update and share files from any device—on or off campus

Work on files offline (and upload later)

Synchronous collaboration on Microsoft Office documents

Back up and protect your files

Access OneDrive files via any web browser or through your Microsoft Office applications

5TB quota on each OneDrive account
Going forward we suggest you limit the use of Google Drive to active collaboration and short-term storage only. Long-term storage and large files can be stored in OneDrive.