Leadership Certificate Program: Inside, Outside, Upside Down: Leading Others & Creating Culture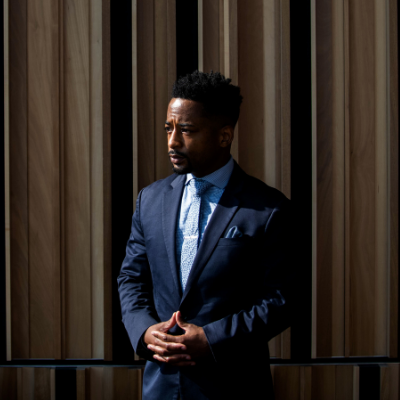 Kyle N. Boone is an emerging scholar-practitioner that currently serves as the Director of Housing and Residence Life at Grand Valley State University. As a scholar-practitioner, Kyle maintains a progressive agenda that seeks to gain a better understanding of the social and cultural lived experiences of historically marginalized populations in the context of higher education. To do this, Kyle recognizes the significance of asking important questions, but also the value of being a good steward of this information. To illustrate this charge, Kyle has presented to audiences in and outside of higher education on topics including, but not limited to, student development, hip-hop/popular culture as a form of discourse, and black male cool. For Kyle, this practice is engaging, vital to his call to service and is crucial for the advancement of higher education. Kyle holds a bachelor's degree from the University of Louisville, a masters degree from the University of the Pacific and earned his Ph.D. in Higher Education Administration from Louisiana State University.
The Leadership Certificate program, a joint effort between the Center for Career and Professional Studies, the Center for Student Involvement, and the Willumstad School of Business,  is free and open to all undergraduate and graduate students at Adelphi. Students are welcome to join our community on Moodle at any point in the school year.