Program progression is the successful completion of the Adelphi University International (AUI) English Language Training or Accelerator program.
When AUI students "Progress", it means they have successfully finished all program requirements for their current academic level and will be considered for admission into a new academic level or degree program.
Successful completion of a student's AUI program is determined by the AUI Academic Director.

An international student who is maintaining valid status and successfully progresses will have a 60-day grace period following their program completion date to take one of the extensions of stay actions listed below or depart the country.

The program completion date, used by International Services, is the last day of classes per the university academic calendar.

According to Federal Law, a student cannot continue their studies or begin a new academic level without taking one of the following actions to extend their F-1 status.
Extension of Stay Options
| Action | Steps | Deadline |
| --- | --- | --- |
| Continue current academic level at Adelphi | Submit Program Extension Request | 2 weeks from Program Completion Date |
| Begin a new educational level at Adelphi | Submit Change of Educational Level I-20 Request | Program Completion Date |
| Transfer to a new school to continue academic studies | Submit Transfer Out Request | Within 60 days of the Program Completion Date to begin within 5 months. |
| Take a break from academic studies | Withdrawal from the University | Program Completion Date |
| Existing degree seeking students | No action is needed | Complete program prior to I-20 end date |
We are Here to Help
Students with questions should contact the following offices: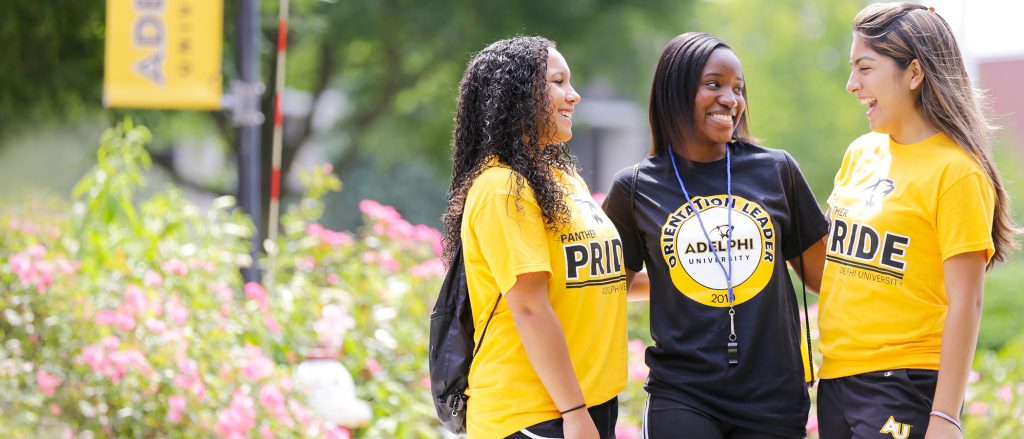 Students must submit the Change of Educational Level I-20 Request prior to the program completion date using the International Services Portal. You will need to upload all required documents.
An international student who is in good academic standing and not able to complete their educational requirements prior to the program end date listed on the Form I-20, can extend their F-1 status for the current academic program by requesting a program extension using the International Services Portal. The submitted request must be received within 2 weeks of the current I-20 program end date.
If you fail to complete your program by the end date listed on your Form I-20, you will be considered no longer in valid F-1 status. If you are eligible to continue with your current academic program you will need to request a Reinstatement from USCIS if eligible or request an initial status I-20 to depart the U.S. and re-enter to resume your studies.
Complete Change of Educational Level requests will be processed in the order received, following official university acceptance to your new academic level. Generally, this process is completed within 30 days of the program completion date. Students will be notified through their university-issued email when the new I-20 is available for download from the International Services Portal.
Students should not depart the country prior to receiving your new I-20.  
Students can travel following the receipt of your new I-20, provided you have the appropriate documents before you travel and you return to the U.S. prior to the program start date listed on your newly issued I-20.