With the benefit of our leadership in social justice, explore the issues affecting diverse populations around the globe.
Why Earn Your BA in Sociology?
Make a positive impact on the world around you by helping others as a mediator, counselor, psychologist, social worker or healthcare worker. Pursue a career in the nonprofit world, or launch a career in business, law, human resources or public policy.
Why Major in Sociology at Adelphi?
Expand your perspective by analyzing a diverse range of subjects relating to social inequality.
Learn through active participation in small classes, where distinguished faculty focus on fostering an inclusive community and open dialogue.
Graduate with a toolbox of skills in high demand from employers and graduate schools, including empathy-building, active listening, critical thinking and data analysis.
93%*
* Adelphi University Career Outcomes Survey: Class of 2020
of recent graduates agree that Adelphi University has increased their intellectual ability and potential as a curious, successful person
Adelphi University Career Outcomes Survey: Class of 2020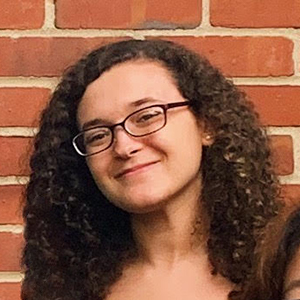 Minor in Sociology
A minor in sociology provides a structured approach to studying issues related to identity, culture and justice and how they shape our world. You will learn how social movements emerge from the collective efforts of individuals, and you will study the role that social forces play in defining racial identities and gender roles.
Exceptional Hands-On Learning
At Adelphi, we believe hands-on experience is key to setting our students up for future career success. You will be encouraged to conduct independent research projects on subjects that are meaningful to you and your career path. Many courses in the department include a research component, such as a survey, field research or participant observation.
Additionally, you will have the opportunity to land a life-changing internship at one of the numerous organizations in the New York area, including media-related venues, advocacy organizations, and law and social justice groups. Recent student placements have included:
Program Info
Application Requirements
To apply for this program, submit the appropriate application requirements:
Transformative Educational Opportunities
All undergraduate students have the opportunity to apply for the following programs to expand their educational landscape:
Awards & Recognition

Colleges of Distinction
Adelphi University has been recognized as a Career Development College for the exceptional way in which our institution is equipping students with the skills to succeed in their lifelong career journey.
Career Development Excellence

U.S. News & World Report
U.S. News & World Report ranked Adelphi University as a Best College nationwide in the National Universities category, for the fourth consecutive year.
Best College