Allowing you to apply what you've learned in a real classroom setting.
Clinical Experience
A supervised clinical experience, which consists of either student teaching or a practicum for teachers who are currently in the field, is provided for students completing their certification programs. Each experience is a full-time, daytime responsibility and includes a weekly seminar at Adelphi University. Specific course prerequisites for student teaching or the practicum vary by program.
Physical Education Programs
In physical education, the clinical experience includes:
eight weeks in the elementary school

 

and
eight weeks at the secondary level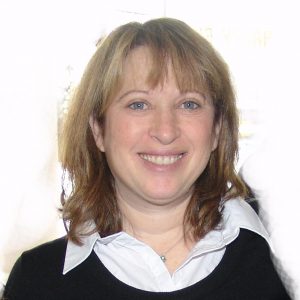 Health Education Programs
In health, there are two clinical experience options:
a six-week experience for those in the dual health and physical education program, or
a sixteen-week experience
Specific course prerequisites for student teaching or the practicum vary by program.
Adelphi Model Teaching Program
Because of our partnerships with exemplary K–12 schools in Nassau County, Suffolk County, and New York City, Adelphi candidates have the opportunity to work with experienced teachers to make a seamless transition from class observer to teacher candidate through our Model Initiative.
The Ammon School of Education offers Adelphi graduate teacher candidates a two-semester participant observation/student teaching program. Candidates have the opportunity to observe and participate in classroom activities during the fall semester and begin their student teaching experience during the spring semester. They are assigned to K–12 schools that have developed a partnership with Adelphi University and meet with a University liaison at their school sites each week. Students must have an overall index of 3.0 to be eligible for the program and engage in an interview as part of the acceptance process.
How to Apply to the Adelphi Model Program
Applications for the Adelphi Model Program must be filed by March 1 of the semester prior to the fall term in which the candidate will begin this two-semester program.
Global Student Teaching
Students teach abroad through Adelphi's affiliation with the Global Student Teaching program of the University of Minnesota, Morris. Please consult the UMM Global Student Teaching for application details and requirements.
Adelphi students spend their first eight weeks of student teaching at a local school and then go abroad for their second eight weeks. Dependent on the student's location choice, Global Student Teaching will make the school placement, help arrange housing, and advise you on travel and visa requirements. Students are placed with licensed teachers and are supervised by qualified Global Student Teaching faculty supervisors.
Students continue to pay their tuition and fees to Adelphi during this period in addition to a $300 study abroad fee—Adelphi then pays UMM the academic program fee. Additional costs include a non-refundable application fee to UMM, international travel, housing, meals, and other travel expenses. The Center for International Education will assist applicants with a budget sheet which can be used for a possible adjustment in financial aid eligibility.
Adelphi students need to fulfill ALL course requirements and New York State exams including the edTPA  before the global student teaching experience.
Students will need to complete the Adelphi GST Study Abroad Application as well as apply with UMM Global Student Teaching.
Hours
Regular Semester Hours

Mon-Fri: 8:30 am - 4:00 pm