Information for Graduate Students and Educators
Earn university credit as a writing workshop mentor.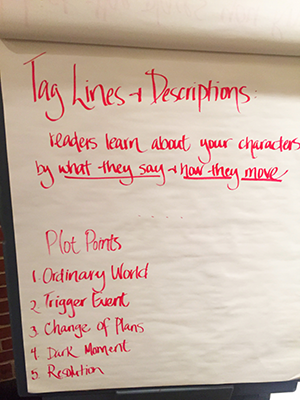 In-service English teachers as well as Adelphi graduate students may also earn university credits as participant mentors.
Mentors will engage in advanced writing education workshops each morning, and will share creative writing workshops with students in the afternoons.
Adelphi University offers a range of similar professional development opportunities in arts-based education through our Summer Session program: Exploring the Arts for Educators.