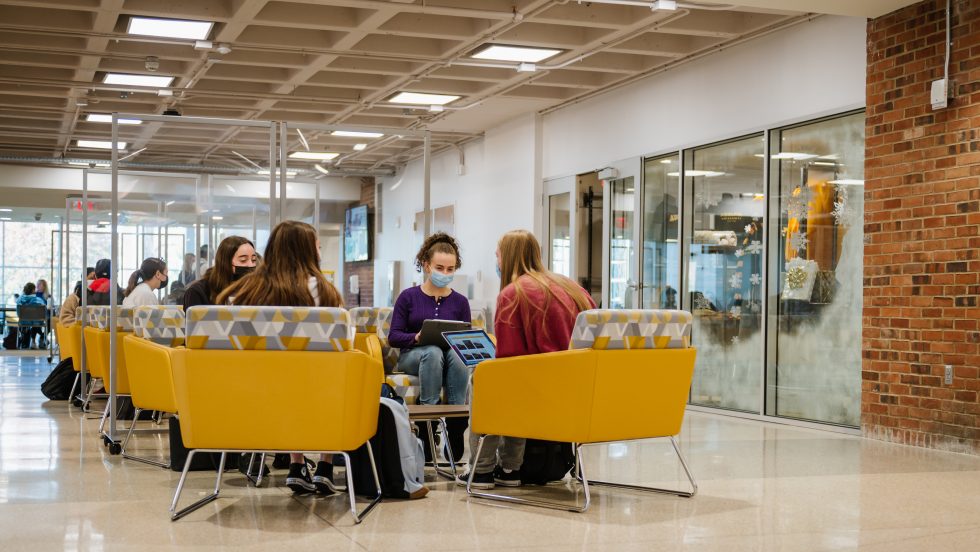 As COVID-19 cases continue to increase across Long Island, New York state and the nation, Adelphi University announced on December 22, updates to its COVID-19 safety policies. These include a change to the criteria for being fully vaccinated to include a booster dose of the COVID-19 vaccine.
Documentation of booster shots is due by January 21, 2022. In addition, Adelphi community members who are not vaccinated must submit a weekly COVID-19 PCR test.
The infection rate at Adelphi has remained well below that of the surrounding areas throughout the fall semester, and the University attributes this to the proactive mitigation measures it has put in place. The decision to require COVID-19 boosters is consistent with the University's commitment to preparing for safe in-person learning during the Spring 2022 semester, particularly in light of the emergence of the highly contagious Omicron variant and reports of heightened community transmission.
Adelphi University's policy decisions continue to abide by the orders of New York State (NYS), New York City (with respect to our Manhattan Learning Center) and the Nassau County department of health. In addition, we continue to follow the recommendations of the Centers for Disease Control and Prevention (CDC) and health and safety experts, including University Epidemiologist K.C. Rondello, MD, clinical associate professor in the College of Nursing and Public Health.
Individuals who are not yet eligible to receive the booster must receive the shot within seven days of becoming eligible. Eligibility is determined in accordance with the current guidelines from the Centers for Disease Control and Prevention (CDC):
Five months after the second dose of a Moderna vaccine
Five months after the second dose of a Pfizer-BioNTech vaccine
Two months after receiving the Johnson & Johnson vaccine
Any community members previously approved for a medical or religious exemption will continue to be exempt from this new requirement. As unvaccinated individuals in our community, they are required to provide regular COVID-19 PCR test results.
Students
Compliance with the University's immunization policy for students includes a COVID-19 vaccine and booster dose. Students who are noncompliant beyond the deadline (or any University-approved grace period) will not be permitted on campus, which may impact enrollment in classes.
Proof of full vaccination with a booster dose is required by January 21, 2022, or within seven days of becoming eligible for the booster dose.
Employees
In accordance with the Occupational Safety and Health Administration (OSHA) Vaccination and Testing Emergency Standard, all Adelphi employees* who work at our Garden City campus or Hudson Valley or Hauppauge Learning Centers must either be fully vaccinated or submit weekly COVID-19 PCR tests (previously biweekly). Adelphi employees of our Manhattan Learning Center are required by the New York City commissioner of health and mental hygiene to be vaccinated.
New requirements:
Proof of full vaccination with a booster dose is required by January 21, 2022.
Weekly testing requirements for unvaccinated individuals is required to begin January 4, 2022.
*The booster requirement is subject to appropriate review by union representatives where applicable.
Adelphi has made COVID-19 vaccines available free of charge on campus since April 2021 and is now offering free on-site booster shots for students, faculty and staff.
The University will continue to enforce all current COVID-19 safety protocols, including daily health screening for all community members coming to campus and required mask wearing for all community members indoors (and outdoors when social distancing cannot be achieved).
For more information and frequently asked questions, please visit our COVID-19 website and the Vaccination Information page.
Questions about the University's policies may be directed to executiveleadership@adelphi.edu.
Questions about COVID-19 vaccines or boosters may be emailed to healthandwellness@adelphi.edu.
Helpful Links