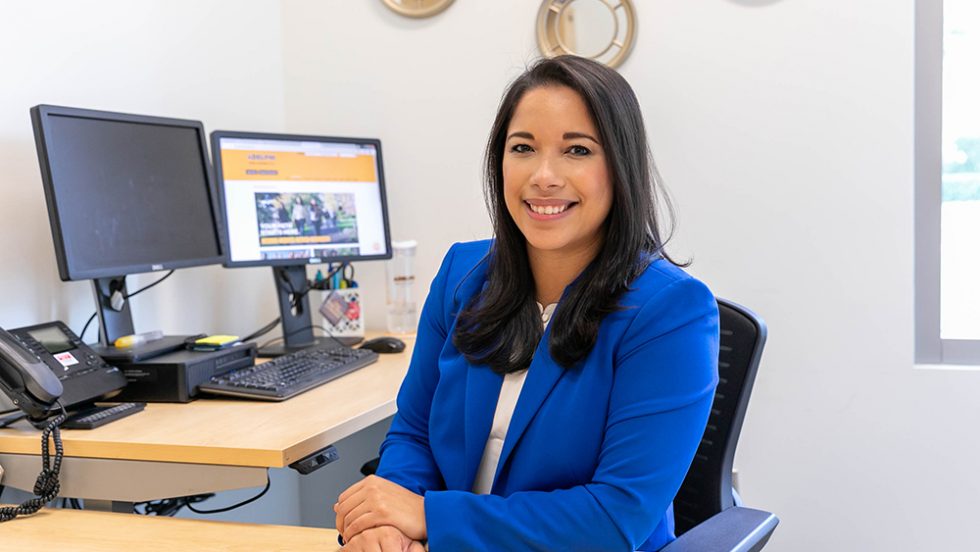 Despite challenging times, a record-breaking 15,000-plus first-year applications have been submitted to Adelphi for Fall 2021 so far, with many still rolling in. This feat was achieved against the odds of the pandemic, which caused many college application numbers nationally to drop.
"Throughout the pandemic, we've been able to adapt to the needs, concerns, and interests of prospective students and families," said Stephanie Espina, director of undergraduate admissions at Adelphi. "It's important, more than ever, to have empathy, and to help prospective students and families feel supported during an already stressful time."
When COVID-19 began to spread, Adelphi quickly made its admissions events digitally accessible. This includes virtual college fairs, virtual high school visits, virtual campus presentations, and student-led live virtual tours. Adelphi also sends a monthly enrollment newsletter to thousands of school counselors, community-based organizations, principals and transfer advisers to keep them up to date on the University's offerings. Adelphi introduced an optional SAT/ACT test policy for Fall 2021, which further contributed to the increase in applications.
"We are also seeing the results of our early high school engagement," Espina said. "In many cases, we've been communicating with our applicants since their sophomore year of high school."
Local high school students can start building their college experiences and even earning credits through Adelphi's online Pre-College Certificate Program and Summer Sessions courses. Adelphi also offers the Hispanic Community Partnership Program to help rising high school seniors access important college-readiness skills, resources and information.
"We want Adelphi University to be top of mind for students and families as they navigate their college search," Espina said, "and we continually look for more ways to reaffirm the value of an Adelphi education."