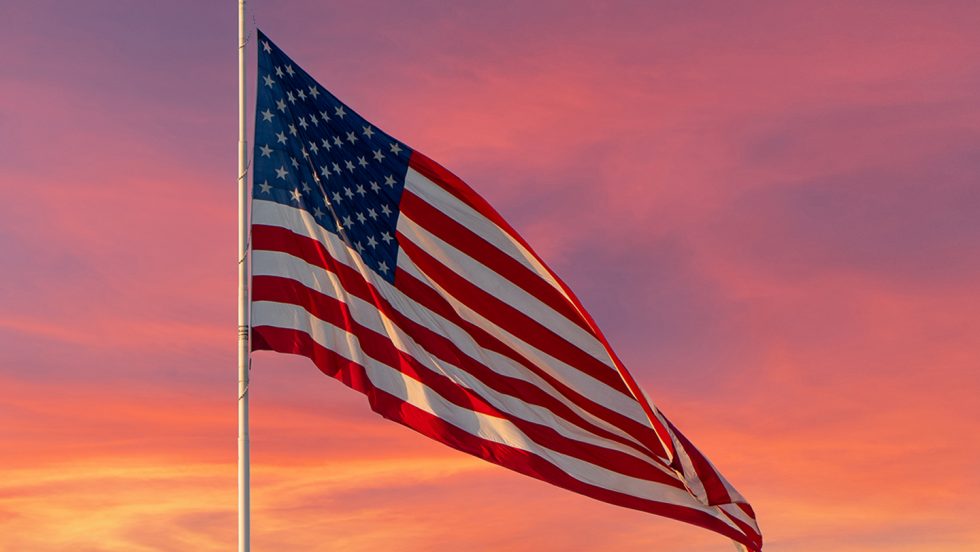 On September 11, 2001, a 27-year-old management associate with the Port Authority of New York and New Jersey went to his office on the 86th floor of One World Trade Center. When the building was hit shortly after, he led several coworkers to safety.
Also that day, a newly graduated doctor with a degree in epidemiology and public health was deployed by Suffolk County Emergency Medical Services to Ground Zero. He arrived by 2:00 p.m. and was part of the rescue and recovery there for several weeks.
A third man hadn't yet been born, but his father, an off-duty police officer, also helped in the aftermath and died a few years later of 9/11-related cancer.
For Adelphi faculty members Nicholas V. Cagliuso, Sr., PhD, and K.C. Rondello, MD, and sophomore Matthew Brophy, the impacts of the terrorist attacks would be reflected in the choices they have made for their careers—and on how they view those events 20 years later.
Taking the Lead on Emergency Management
Dr. Cagliuso, an adjunct faculty member in the College of Professional and Continuing Studies' graduate emergency management program, grew up knowing he wanted to work in public service. Today, he has a distinguished career as a national emergency management leader and a scholar on 9/11. He is currently deputy director for research at the National Center for Disaster Medicine and Public Health in Bethesda, Maryland, where he focuses on ensuring that military and civilian emergency systems are prepared to handle broad-ranging, large-scale medical and other emergency events.
Dr. Cagliuso, who teaches "Research in Emergency and Disaster Management" at Adelphi, said his experience as a 9/11 survivor was a crystallizing moment that propelled him to take his career to the next level.
"I thought, 'You survived this. There's got to be a bigger reason,'" he said. "I think these past 20 years have given me opportunities to contribute, to pay it forward."
Using His Expertise to Save Lives During Disasters
Dr. Rondello, a disaster epidemiologist and clinical associate professor in the College of Nursing and Public Health at Adelphi, helped establish the University's emergency management programs. He said for him, 9/11 shifted the focus of his professional development to disaster epidemiology, which is where he saw a desperate need for professionals who work to prevent and reduce illness, injury and death from natural and human-caused disasters.
"The events caused me to take a step back, to think about the finite nature of the time that you have and very seriously consider what you want to do with it. Whether it turns out to be 80 years or 80 days more, what do I want my legacy to be? What do I want my impact to have been?" he said. "That's a principal reason why my career shifted focus into disaster epidemiology, in part because I felt that was the best way that I could leverage my education, interests and abilities to impact the most people in the best way. Now that I'm here, I cannot imagine spending my days doing anything but what I'm doing. This is very clearly the work I'm supposed to do."
Dr. Rondello's work continues as he takes the lead in the COVID-19 response for which he is a sought-after expert by the media for his expertise on disaster epidemiology and leading the University's efforts. He has also been working with national agencies on the response to increasingly dangerous weather events.
Dedicated to Physical and Mental Health
As a member of a generation shaped by the events of 9/11, Matthew Brophy from Smithtown, New York, said he's interested in pursuing a career in psychology. Though he was only three when his father, a police officer with the 109th Precinct, passed away from colon cancer, he said it was a friend's suicide that drew him to the major. But his memories of his father's interest in fitness are also influencing the path he's taking.
"My father was really fitness oriented. When I first got to Adelphi, I was planning on going into child psychology, but I fell in love with working out and just being a healthy individual," said Brophy, the recipient of a 9/11 Promise scholarship for children of first responders. He's added a minor in physical education to his studies and plans to get a personal training certificate soon.
Reflecting on 9/11 in 2021
To Brophy, who was born in 2002, the anniversary of 9/11 isn't something that can be ignored. "I don't think the world we live in would be half what it is today if it wasn't for 9/11. It's still affecting people to this day. There are many kids whose parents are still suffering from cancer. I think 9/11 is just going to be something that's like World War I or II where we really have to keep learning about it just so we don't have history repeat itself."
Dr. Rondello said that he doesn't often talk about 9/11 but acknowledges it was a big part of his life. "The fact that we're coming up on the 20-year anniversary certainly gives everyone, myself included, a reason to pause and think about what we have learned since that time and how we can best utilize those lessons to improve our future while honoring all of those who made sacrifices: some of which cost them their lives, others who live with those sacrifices every day."
For Dr. Cagliuso, it's a reminder about humanity. "For this anniversary, we should keep in mind life's fragility, which current events such as COVID, social injustices, and the situation in Afghanistan, amongst myriad others, continue to show us. We should think about the other person first; tone down judging, assessing and incessantly finger-pointing. Instead, let's self-assess. Ask, 'What can I learn from this person, our differences, our similarities, and how can I make this person or this situation better for us all?'"