After Adelphi's recent screening of Before the Flood, associate professor Beth Christensen gave some input on climate change.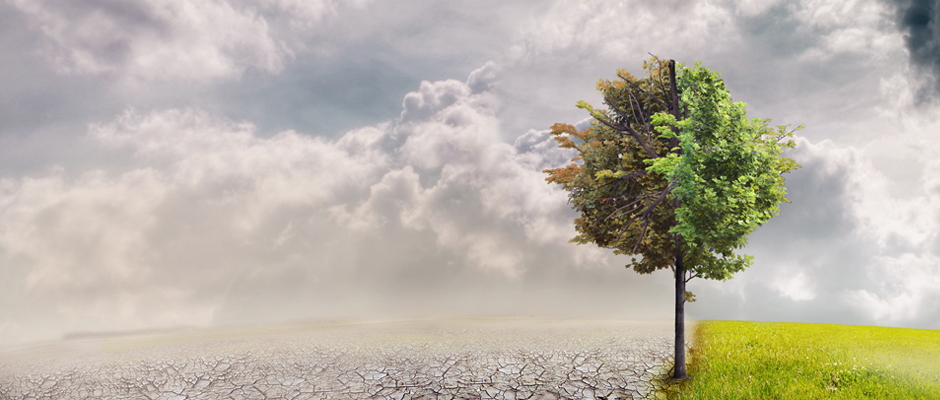 On December 7, 2016, students, faculty and other members of the campus community came together in the Performing Arts Center Concert Hall to learn and lament about rising ocean levels and other decimating effects of climate change.
Presented by Adelphi's environmental studies program, the Environmental Action Committee, the Environmental Honors Society and the Green Living-Learning Community, the event centered around a free screening of the documentary Before the Flood, which follows actor Leonardo DiCaprio on an intercontinental journey as he witnesses environmental threats and learns from a variety of experts.
The film was introduced by Associate Professor Beth Christensen, director of the environmental studies program, who implored students to accept the conclusions of most experts and to do what they could to help stem climate change, such as taking action and speaking out against climate denial in person and on social media. "If you don't accept it, you can't start to change it," she said.
Dr. Christensen noted that the day of the screening, President-elect Donald Trump had appointed a "paid lobbyist to try to refute and remove climate change regulation" to head the Environmental Protection Agency.
In the Q and A after the screening, Dr. Christensen was joined by Ruth Coffey, Ph.D., visiting assistant professor of environmental studies; Matthias Foellmer, Ph.D., associate professor of biology; Martin Garrell, Ph.D., professor of physics; and Brian Wygal, Ph.D., associate professor of anthropology. The panel of professors commended Adelphi for its efforts in putting conservation and renewable resource ideas into effect with such efforts as LEED-certified buildings and a green-living residential option for students, campus-wide electricity usage reduction and recycling programs (including electronics recycling) on campus.
But they reiterated the urgency to do more, particularly in combating climate silence. As Dr. Christensen noted, there is no shortage of reasons to act, as climate change will affect our health, our economy and world peace, such as the risk of armed conflict over fresh water in some parts of the world.
---
For further information, please contact:
Todd Wilson
Strategic Communications Director 
p – 516.237.8634
e – twilson@adelphi.edu