At the core of Adelphi University is our commitment to diversity and inclusion, our ability to embrace our differences and engage in respectful disagreement, and at the same time show our support, protection and compassion for all members of our community who feel vulnerable or unsafe.
Dear Campus Community,
Earlier this week in the University Center, students made their voices heard on important issues of access to higher education. Students are concerned about the safety and security of their fellow students and want to ensure that we are doing all we can to help DACA students, Muslim students, international students, LGBTQ students and other vulnerable or potentially vulnerable communities.
Today, I hope many of you will join the Transgender Solidarity March at 1:00 p.m. starting in front of the Swirbul Library to come together with one goal, which is to express support for protecting the rights of transgender individuals. As a campus that is progressively becoming more dedicated to the cause of inclusivity for transgender and gender-nonconforming students on campus by creating inclusive housing, gender-neutral bathroom facilities, an accurate ID card and preferred name options, among other activities, it is important to share our support in this visible manner, too.
First, I want to say that I'm deeply proud of our students. These are selfless individuals expressing compassion for each other in the name of community.
Second, I recognize that words will never go far enough to assuage the concerns felt by many in our community relating to the recent federal executive orders and actions against immigration, civil rights, human rights and religious tolerance.
As such, I think it's critical to remember our values and commitments to each other as members of the Adelphi University community.
Our institutional values are clear—at the core of Adelphi University is our commitment to diversity and inclusion, our ability to embrace our differences and engage in respectful disagreement, and at the same time show our support, protection and compassion for all members of our community who feel vulnerable or unsafe. As an institution, we will continue to stand up for these values at every opportunity. 
While words may fail to calm the waters, it is my hope that our continued commitment to action is a demonstration of our promise to ensure that members of our community feel safe and respected.
I want to highlight just a few of the recent actions that we have taken as a university.
Our DACA, International and Immigration Task Force had its first meeting on February 8 and now meets weekly. Please see the minutes of their meetings here. 
The federal administration has taken a heightened stance on immigration and enforcement, already deporting undocumented individuals and threatening to continue with aggressive enforcement directives. Actions that appear to threaten students in the Deferred Action for Childhood Arrivals (DACA) program, their families and other members of our community are a focus for all of us.
We know that it is a cause of concern among our students and the community. Right now, many are worried about U.S. Immigration and Customs Enforcement (ICE) and Customs and Border Protection (CBP), United States Citizen and Immigration Services (USCIS) or other officials showing up on our main campus or in our satellite centers looking for DACA or undocumented students.
At Adelphi, we are a community that is committed to protecting the rights and privacy of all of our students, especially those among us who are DACA or undocumented. As an institution, our commitment is to do everything within our legal power to protect each and every member of this community.
I have been clear in my instruction:
We do not collect or retain information on immigration status; we do not voluntarily share information on immigration status; Public Safety will not assist ICE, CBP, USCIS or other officials in efforts to identify and deport undocumented community members; Public Safety does not ask about immigration status or religion; we will not allow law enforcement officials involved in enforcing immigration onto our campus or satellite locations without judicial warrants. We will protect our community to the highest extent possible within legal boundaries.
These are just a few commitments we have clearly outlined in our university policies for the protection of our community. These policies and many additional support resources can all be found here.
Later this week, the chairs of our DACA, International and Immigration Task Force will release clear protocols on what to do if ICE, CBP, USCIS or other officials do make contact with members of our community.
As President, I will continue to join other leaders in higher education to push for policy change in the state and nationally that support our institutional and academic values. You may remember that early last month, I signed, along with 600 other college presidents, a letter from the American Council of Education directed at the Secretary of Homeland Security, John F. Kelly, expressing concerns about the January 27 executive order. I strongly believe that international students trained in the U.S. become ambassadors for American values, democracy and the free market. And I'm also confident that our nation can craft policies that secure us from those who wish to harm us, while welcoming those who seek to study, conduct research and scholarship, and contribute their talents to our country, as the letter suggests.
Let me just close by saying that a few universities have used the term "sanctuary" to describe their approach on many of the issues noted above. I prefer the term "protective community." As a protective community, we pledge our responsibility to work tirelessly, proactively and sometimes reactively to policy changes, actions or events that may impact our members.
While we will continue to take action to be a protective community for all, I am also committed to making sure that we provide avenues for conversation and dialogue and to do this for all of the perspectives on our campus. The issues discussed in this letter are but some of the important issues confronting us at this time. I encourage all our campus community members to respectfully express their diverse perspectives.
What was clear to me from my conversations with students this week is that there is a need for more dialogue and listening. One of the many benefits of Adelphi is our diverse community and our ability to have meaningful conversations about sensitive political topics. Dr. Perry Greene and I will be launching a monthly lunch dialogue series starting in April. Stay tuned for more details.
I encourage you to join us as we work to make Adelphi a safer and more inclusive place—join our DACA, International and Immigration Task Force, join the LGBTQ and Allies Committee, join the Diversity Task Force, attend one of the forums, contribute to one of the many other initiatives taking place at Adelphi, or find your own way to make a difference in our community.
Your passion, energy and debate are what ultimately make our country even stronger. I'm proud to lead an institution like Adelphi—a community that cares deeply for each other, isn't afraid to raise its voice, and, most importantly, takes action to support one another.
All the best,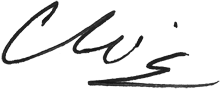 Christine M. Riordan, Ph.D.
President
---
For further information, please contact:
Todd Wilson
Strategic Communications Director 
p – 516.237.8634
e – twilson@adelphi.edu