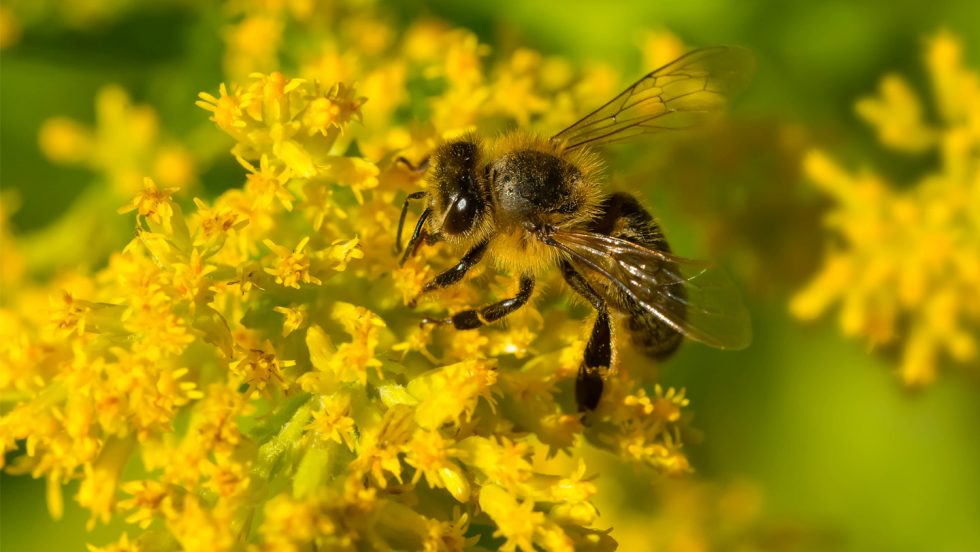 As a nursing major at Nassau Community College, Will Torres, now a rising senior and first-generation college student, realized he wanted to explore other options at a four-year institution. He wanted a campus close to his Glen Cove hometown that offered small classes and individually tailored instruction. He also wanted a friendly and inclusive campus.
"As a Hispanic and LGBTQ+ student, Adelphi's inclusive and diverse community is important to me," he explained. "I appreciate that people from other ethnicities, races and cultures are acknowledged and that students and faculty are engaging in meaningful conversations when it comes to diversity and inclusion."
After transferring to Adelphi as a sophomore, Torres pursued various electives to determine what he wanted to major in. "I fell in love with programming and enjoyed talking to professors within the department and I declared computer sciences as my major," Torres recalled.
Eastern Colleges Virtual Science Conference Excellence Award Recipient

Torres clearly made the right decision, as he has recently received a competitive academic award for research that was funded by a $3,000 National Science Foundation Center for Undergraduate Research in Mathematics (NSF-CURM) grant, as well as two NSF Research Experiences for Undergraduates (REU) offers for the coming summer.
In April, Torres received an Excellence Award for a computer-related platform presentation at the 2021 Eastern Colleges Virtual Science Conference, an association of colleges and universities that stimulates interest in STEM research by providing a forum for presenting undergraduate research papers.
Torres credited mathematics and computer science assistant professors Joshua Hiller, PhD, and Carl Giuffre, PhD, with critical guidance and support. "Dr. Hiller was very helpful and supportive and was the one who got the grant for my project, "A Simple Agent-based Model of the European Honey Bee (Apis Millifera) Overwintering Process," he said.
While their population is currently in decline, as pollinators, honeybees play a vital role in maintaining ecosystem health. Dr. Giuffre mentored and advised Torres throughout his research on his award-winning project, which demonstrates the expected winter survivorship of a simulated cluster of honeybees.
"Dr. Giuffre pointed me in the right direction," Torres recalled. "He was available whenever I was at a standstill in the project and helped me to see my problems from a different perspective, often showing me resources that could potentially help me with coding-specific issues."
"Will continues to display to the Adelphi community what it means to be a leader in interdisciplinary study," Dr. Giuffre said. "He was responsible for discussing the biology of the honeybee, and the computer code he wrote to solve our problem of creating a model of the honeybee's overwintering process. He has done almost all of this project remotely, and he [was] only a junior."
Dr. Giuffre added that Torres, at his request, even set up the background, shown here, in his home to make himself more memorable in the conference's remote environment. Torres explained: "I created a 'podium' out of objects in my room. This was my first presentation, and since it was virtual, it was hard for me to communicate effectively due to stage fright—despite being in my room and speaking to a screen. Staging my room with a backdrop and makeshift podium helped my anxiety and made me feel more comfortable and as if I were actually giving a talk on a stage."
A Coveted Summer NSF-REU Internship
Torres feels both honored and fortunate to have been chosen for such a prestigious award from a field of talented undergraduate researchers. "I hope that this will inspire and encourage my peers, as well as other people of color and those in the LGBTQ+ community in STEM," he said. "Since it can be hard for me to accept praise at times, this experience is helping me embrace feeling good and showing off a bit."
He also intends to use this positive energy to mentor and inspire others to try participating in STEM research, or even pursue a career in a STEM discipline.
While Torres received coveted REU internship offers from the University of Tennessee-Chattanooga's iCompBio and Johns Hopkins University's Rosetta Commons, each focusing on computational biology, he has accepted the iCompBio REU, where he will be interning this summer.
"I've chosen this because of the opportunity to work with two mentors—one in biology and the other in computer science—along with the possibility of training in data science skills, such as modeling, simulation, deep learning neural networks, computer vision, parallel computing, statistics and data visualization," he said.
Such skills will undoubtedly be useful after Torres graduates in 2022, when he plans to pursue a PhD in computer sciences. "My goal is to be a professor," he said. In addition to Drs. Giuffre and Hiller, he has been inspired by their departmental colleagues, Associate Professor David Chays, PhD, and lecturer Monica Morales-Hernandez.
"Being their student, watching them teach and talking to them about research was inspirational," he said. "In the future, I hope to conduct more research and make my students as passionate about computer sciences as I am."